Frank Kelly's six best moments as Father Jack
Six highlights from Frank Kelly's career-defining role as alcoholic misanthrope Father Jack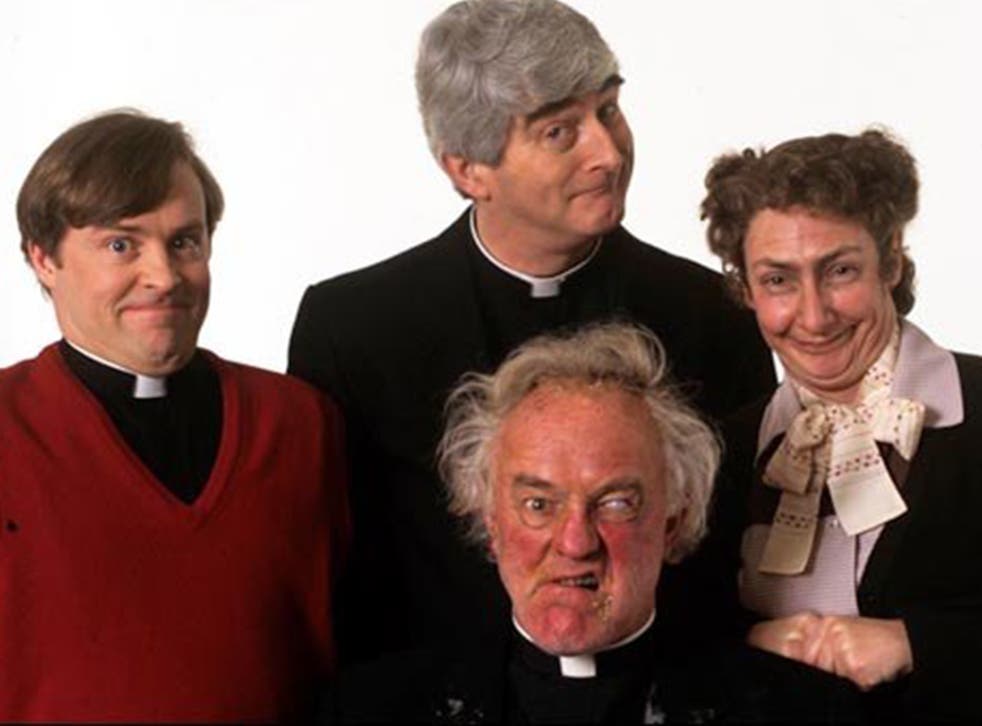 Frank Kelly, the actor who played Father Jack in Father Ted, has died aged 77.
Kelly had a 60-year career in comedy and soap acting, but it was his role as the curmudgeonly alcoholic Father Jack Hackett that made him a household name.
He played opposite the eponymous Ted (Dermot Morgan), who filled a relatively straight role as the put-upon parish priest banished to Craggy Island for an unspecified financial misdemeanour.
There, Ted was forced to share a house with the hapless Father Dougal, the tea-obsessed Mrs Doyle and Kelly's misanthropic tour de force Father Jack, who was almost always incomprehensibly drunk.
The show's writers put it best: "Father Jack has not been sober since 1936. His vocabulary consists of three words, only two of them printable."
Here are five of Kelly's best moments on the show:
1) Father Jack struggles to expand his somewhat limited vocabulary, prior to the arrival of senior clergy on Craggy Island:
2) Father Jack seldom ventured out of his armchair in the front of room of the parochial house. But when he did, he normally had one thing in mind:
3) He only sobered up once in the show's three-series run, achieving remarkable heights of perception:
4) But he soon found that sober life was not at all to his liking:
5) Father Jack did have a more sensitive side. Here, he develops an attachment to a new pet:
6) Father Jack's full gamut of wit, charm and loquacity:
Kelly was described
Register for free to continue reading
Registration is a free and easy way to support our truly independent journalism
By registering, you will also enjoy limited access to Premium articles, exclusive newsletters, commenting, and virtual events with our leading journalists
Already have an account? sign in
Register for free to continue reading
Registration is a free and easy way to support our truly independent journalism
By registering, you will also enjoy limited access to Premium articles, exclusive newsletters, commenting, and virtual events with our leading journalists
Already have an account? sign in
Join our new commenting forum
Join thought-provoking conversations, follow other Independent readers and see their replies