Theresa May, men convicted under anti-gay laws deserve an apology and compensation from you
Despite homosexuality being decriminalised in 1967, the police continued to set up entrapment operations in parks and toilets, sometimes using good-looking young police officers as bait to lure gay men to commit sex offences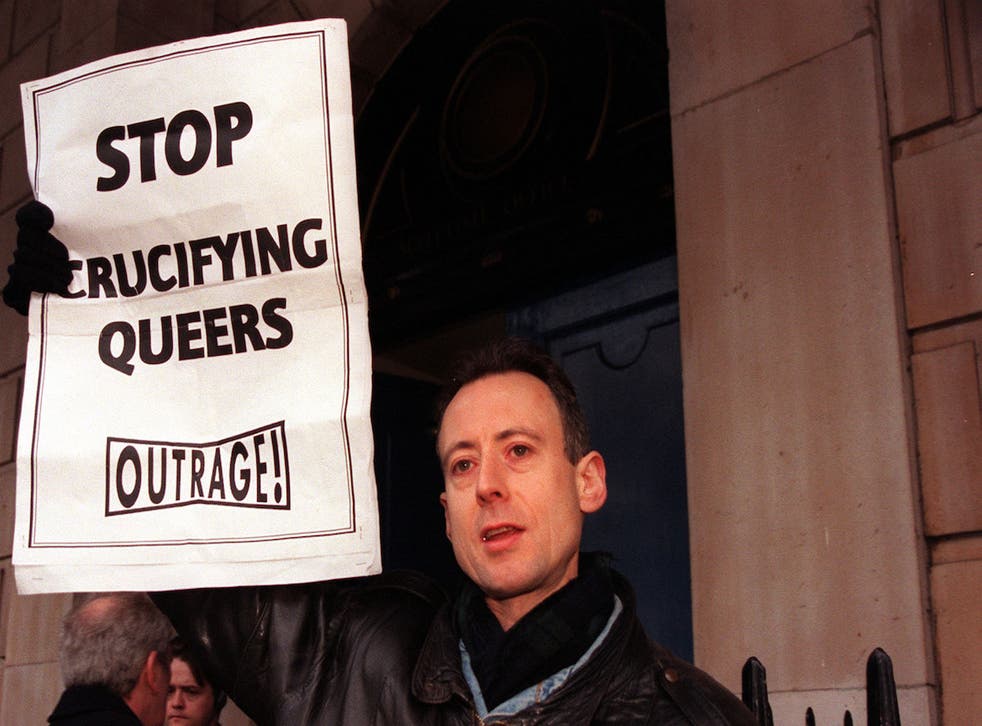 In 2013, police forces across England launched Operation Nutmeg to compile a DNA database of "serious sex and violent offenders." They were acting on the instructions of the then Home Secretary, Theresa May. The police turned up unannounced at the homes of men who'd been convicted decades earlier of consenting same-sex acts. These men were swooped on, alongside rapists and child abusers. The police demanded they give a DNA sample and threatened them with arrest if they refused.
The Association of Chief Police Officers eventually issued a directive to stop the targeting of gay men, but only after some men had near-breakdowns and I launched a campaign which embarrassed the police with masses of negative media publicity.
This homophobic witch-hunt – just four years ago – is clear evidence the 1967 Sexual Offences Act did not end the police persecution of gay and bisexual men.
Let's remember the reality of continued arrests as we mark the 50th anniversary of that legislation. It exempted some same-sex acts from prosecution but most of them remained unlawful, serious criminal offences.
In fact, in the years after 1967, convictions of gay and bisexual men rose by over 400 per cent. At least 15,000 men were convicted of consensual same-sex behaviour between 1967 and 2013, when the criminalisation of homosexuality finally ceased across the whole of the UK.
'Oldest gay' in Brighton receives Home Office apology
The anti-gay laws were scrapped in England and Wales in 2003. In Northern Ireland, the ban on anal sex was finally repealed in 2008. Scotland's anti-gay laws were abolished in 2009 but, in the case of sodomy, did not take effect until 2013 – 46 years after 1967.
In total, around 100,000 men were convicted of victimless gay behaviour following the outlawing in 1885 of all homosexual acts; with at least 15,000 of these men being convicted after the Sexual Offences Act was legislated in 1967.
The 1967 reform was progress. It repealed the maximum penalty of life imprisonment for anal sex and ended the blanket outlawing of all homosexual acts. But it was a limited reform and it still discriminated.
Pandering to the homophobic notion that young men are seduced and corrupted by older men, the age of consent was set at 21 for sex between men, compared to 16 for heterosexual and lesbian couples. Moreover, the punishment for a man 21 years old or over having non-anal sex with a man aged 16-21 was increased from two to five years.
Gay sex remained a crime unless it took place in strict privacy, which meant in a person's own home, behind locked doors and windows, with the curtains drawn and with no other person present in any part of the house. This meant it continued to be an offence if more than two men had sex together, if other people were in the house at the same time or if men having sex were filmed or photographed by a third person.
Seven men in Bolton, north-west England, were convicted of these "non-private" offences in 1998 – over 30 years after 1967. Two of the seven, who had sex with a man who was six months under the then gay age of consent of 18, were given suspended jail terms and put on the Sex Offenders Register, alongside paedophiles and rapists. None of them would have been convicted if their partner had been a woman.
The 1967 reform applied to only England and Wales; not being extended to Scotland until 1980 and to Northern Ireland until 1982. It did not include the armed forces or merchant navy, where sex between men remained a criminal offence. Gay military personnel and merchant seamen could still be jailed until 1994, for behaviour that was no longer a crime between gay civilians. Legislation authorising the sacking of seafarers for homosexual acts on UK merchant ships was not repealed until April this year.
UK news in pictures

Show all 50
None of the centuries-old anti-gay laws were abolished in 1967. They remained on the statute book under the heading "Unnatural offences."
The limited decriminalisation of 1967 meant that the long-standing and continuing homophobic laws were not enforced in certain, narrow circumstances. But many aspects of gay male life remained criminal. In fact, the repression got much worse. There were police entrapment operations in parks and toilets, sometimes using good-looking young police officers as bait to lure gay men to commit sex offences. Gay saunas were raided. "Disorderly house" charges were levied against gay venues that allowed same-sex couples to dance cheek-to-cheek. There were arrests for public displays of affection, such as kissing and cuddling. Men who chatted up or smiled and winked at other men got convicted, even if no sexual act took place.
According to the Home Office archives, there were 1,718 convictions and cautions for "indecency between males" in 1989. Indeed, the total of 2,022 recorded offences of indecency that year was almost as many as the 2,034 recorded in 1954, when male homosexuality was totally illegal and when Britain was gripped by a McCarthyite anti-gay witch-hunt.
Of the men who were convicted prior to, and following, the 1967 legislation, an estimated 10,000 to 20,000 are still alive. They've been victims of a great wrong that needs to be put right.
That is why I have written to the Prime Minister, Theresa May. I am urging her to mark this 50th anniversary of the 1967 Sexual Offences Act by making a public apology on behalf of the whole nation to all men who were convicted under discriminatory anti-gay laws, both before and after 1967, and to ensure that those still alive will be given compensation for their terrible suffering.
These men deserve an apology and compensation for their painful, heart-breaking persecution. Many were jailed and nearly all endured further devastating consequences.
They often lost their jobs and became near unemployable and semi-destitute because of the stigma associated with having a conviction for a homosexual offence. Some experienced the break-up of their marriages and lost custody and access to their children. Families and friends disowned them and they were abused and sometimes assaulted in the street.
Many descended into a downward spiral of depression, alcoholism, mental illness and suicide or attempted suicide. The psychological and emotional scars were devastating and long lasting.
That's why they need and deserve a Prime Ministerial apology – and state compensation. This would be an important symbolic gesture of atonement, healing and reconciliation. Over to you, Theresa May.
Peter Tatchell is Director of the Peter Tatchell Foundation
Register for free to continue reading
Registration is a free and easy way to support our truly independent journalism
By registering, you will also enjoy limited access to Premium articles, exclusive newsletters, commenting, and virtual events with our leading journalists
Already have an account? sign in
Register for free to continue reading
Registration is a free and easy way to support our truly independent journalism
By registering, you will also enjoy limited access to Premium articles, exclusive newsletters, commenting, and virtual events with our leading journalists
Already have an account? sign in
Join our new commenting forum
Join thought-provoking conversations, follow other Independent readers and see their replies