Congratulations to all those heading to University – but post-Brexit your chances of getting a job are slim
The 'Brexit generation' face not only a potential economic slowdown, but more limited opportunities to live and work abroad with years of uncertainty as the economy recalibrates – and this is the generation that was least likely to vote for Brexit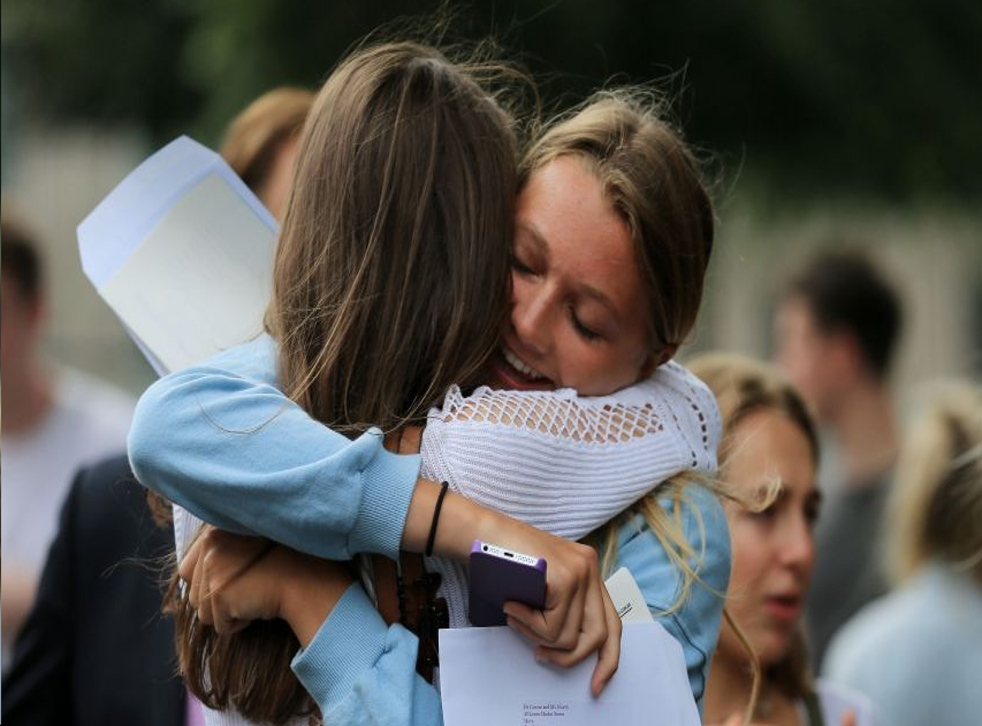 Today thousands of young people have received their A-Level results. The half a million young people who will be making the transition to higher education this autumn will no doubt be excited by the prospect of a new challenge and gaining more independence as a young adult. But for many of the young people we spoke to this joy is mixed with worry – worry about debt and worry about whether they'll be able to find a decent job and housing at the end of their studies. Brexit has now augmented these challenges. A new "Brexit generation" face not only a potential economic slowdown, but more limited opportunities to live and work abroad with years of uncertainty as the economy recalibrates.
These worries are of course not just limited to A-level and university students. The Centre for Labour and Social Studies have been looking at youth prospects across education, vocational training and employment. The numbers of apprenticeship places were already falling, but there was a marked drop post the Brexit vote. Reed recruitment report that the number of apprentice vacancies on its books decreased by 29 per cent in July 2016, compared with July 2015.
The UK university recruiting top students through Tinder

Show all 7
When the economy slows young people always suffer. Businesses respond to declining orders and uncertainty by ceasing to hire new workers rather than sacking experienced staff. Young people disproportionately rely on new hiring to secure employment as they move from education into the world of work. Class estimates that youth unemployment could increase to 750,000 by 2018 if recent Bank of England forecasts are correct.
And of course there is the issue of finding a decent job – one that puts you on the path to achieving your career goals. One fifth of graduates are underemployed in low and medium skilled jobs. An economic slowdown is likely to worsen graduate employment chances.
Time and time again the young people we interviewed put housing at the top of their list of concerns. They are acutely aware of the recent statistics showing the scale of inter-generational inequalities. Since 2007, the real disposable income of pensioners has risen by almost 10 per cent while the wealth of households aged 16-34 has simultaneously declined by about 10 per cent. The proportion of homeowners under 35 has halved since the turn of the century.
We have got use to bad news for those young people who entered the job market after the financial crisis in 2008. My brother-in-law graduated in 2011 when there were still very few jobs for graduates. After a few years working in a distributions centre and then a call centre he took out a loan to do a Masters degree. He finishes this year and was hoping to finally get a decent job. Looking at the job market now he feels like the world is against him, I can see why.
But of course, it doesn't need to be this way. The government must act now to soften the blow of an economic slowdown by providing financial incentives to businesses to hire and retain young people and create apprenticeships. Public spending cuts demolished the Connexions career service so there is a real need to signpost young people as they seek to navigate the Brexit world. An easy step would be to organise some local career fairs.
In the longer term, a dedicate Minister of Youth and a Youth Strategy across education, skills and employment, and a youth-focused industrial strategy could go a long way in rebalancing the economy and policy towards young people.
The Brexit generation are hardworking, the most educated in our history and full of potential – the government has a duty to help them succeed, especially as they were least likely to vote for Brexit.
Dr Faiza Shaheen is the director of Class: Centre for Labour and Social Studies
Join our new commenting forum
Join thought-provoking conversations, follow other Independent readers and see their replies