A man has killed himself because he was found 'fit to work', exposing the monstrous cruelty of the DWP
I feel sickened to even have to write this - not just as someone who struggles with their mental health, or as someone on a low income - but as a human being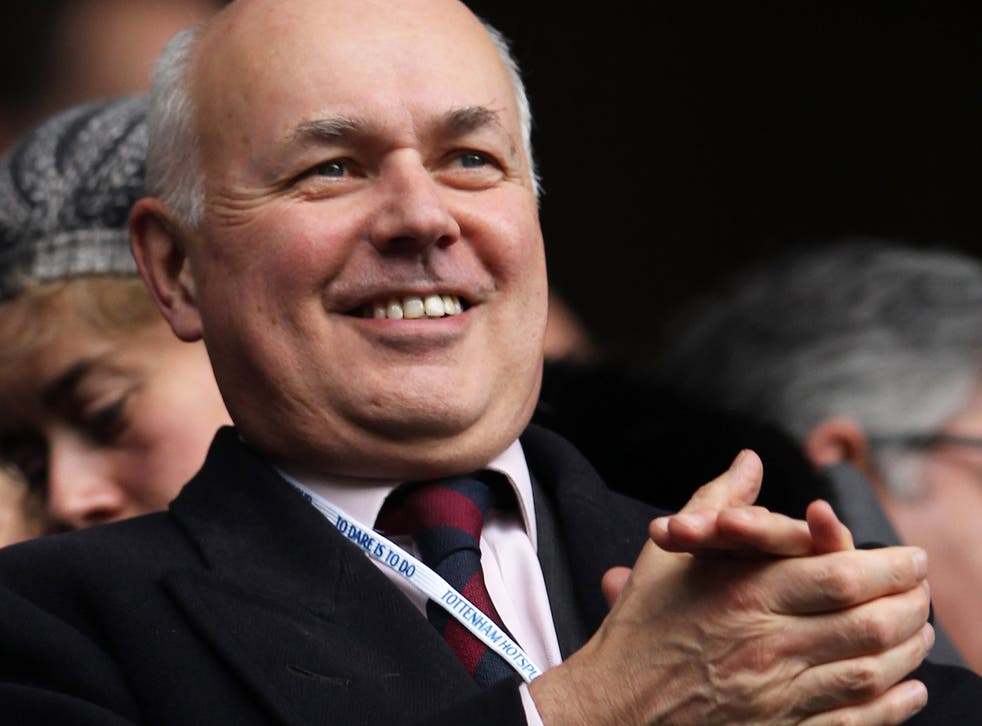 Yesterday, Britain made history, and not because the story of Dave Hameron supposedly porking a dead pig's head broke on the Daily Mail website at 11pm. We made history, because in our affluent, highly developed nation, it came to light that for the first time, a coroner has determined that a man died due to being found 'fit for work'.
Michael O'Sullivan was a 60-year-old father from north London, and he hanged himself after his disability benefits were stopped. The government's DWP assessors found him 'fit for work', despite the opinion of three doctors that his recurrent depression was very serious. Mr O'Sullivan's GP had certified him unable to work, but the ruling of his doctor, a trained medical profession, was not apparently good enough for the Department of Work and Pensions.
Benefit sanctions and the outcomes of work capability assessments (WCAs) have been long linked to cases of suicide, and figures released last month show that nearly 90 people have died every month between 2011 and 2014 after being found 'fit for work'. These statistics in themselves are shocking, but the fact that a coroner has roundly deposited blame for Mr O'Sullivan's tragic suicide at the door of the DWP is almost more so.
Mary Hassell, senior coroner for inner north London, wrote that "the trigger for Mr O'Sullivan's suicide was his recent assessment by a DWP doctor as being fit for work… In my opinion, there is a risk that future deaths will occur unless action is taken". There is nothing ambiguous about her statement and no wriggle room for ministers to put a political spin on Michael O'Sullivan's death. He was a person and a father and obviously, demonstrably unwell, and now he's dead.
The current government's rhetoric about 'helping people who help themselves' has been exposed to be as hollow and disingenuous as I always suspected it to be. The DWP must be aware that their culture of sanctions isn't working – lest we forget, they were forced to fabricate case studies of people 'helped' by having their benefits stopped, presumably because they couldn't find any real people who would attest to this.
The Conservative administration is both completely out of touch with the reality of people's lives (hardly surprising when the cabinet is filled with white, wealthy, male Etonians) and demonstrative of a level of political cruelty that makes Thatcher look almost cuddly in comparison. Government sanctions that push vulnerable citizens to take their own lives are beyond monstrous. There aren't words strong enough to condemn the actions of the DWP; I feel sickened to even have to write this, not just as someone who struggles with their mental health or as someone on a low income, but as a human being.
Budding authors of dystopian fiction will need to wrack their brains particularly hard for fresh material, as David Cameron, George Osborne and Iain Duncan Smith are eagerly putting all the best ideas into practice. A Britain that shows such distain for the poor, the disabled, the mentally ill, and the young, is not a country I can be proud of. It's not a Britain I want to pass on to any future children I may have.
Michael O'Sullivan is dead and he cannot tell us about his despair at finding out that the DWP overruled the decision of his doctor. For his sake, and for the sake of so many others, we need to raise our voices and challenge this nightmare circus of inhuman bureaucracy. Sanctions cause deaths. The message is loud and clear.
Health news: in pictures

Show all 104
Register for free to continue reading
Registration is a free and easy way to support our truly independent journalism
By registering, you will also enjoy limited access to Premium articles, exclusive newsletters, commenting, and virtual events with our leading journalists
Already have an account? sign in
Join our new commenting forum
Join thought-provoking conversations, follow other Independent readers and see their replies