A message to British Muslims - keep calm and carry on
Society seems to have totally normalised uninformed attitudes about Islam but British Muslims can only keep about our normal business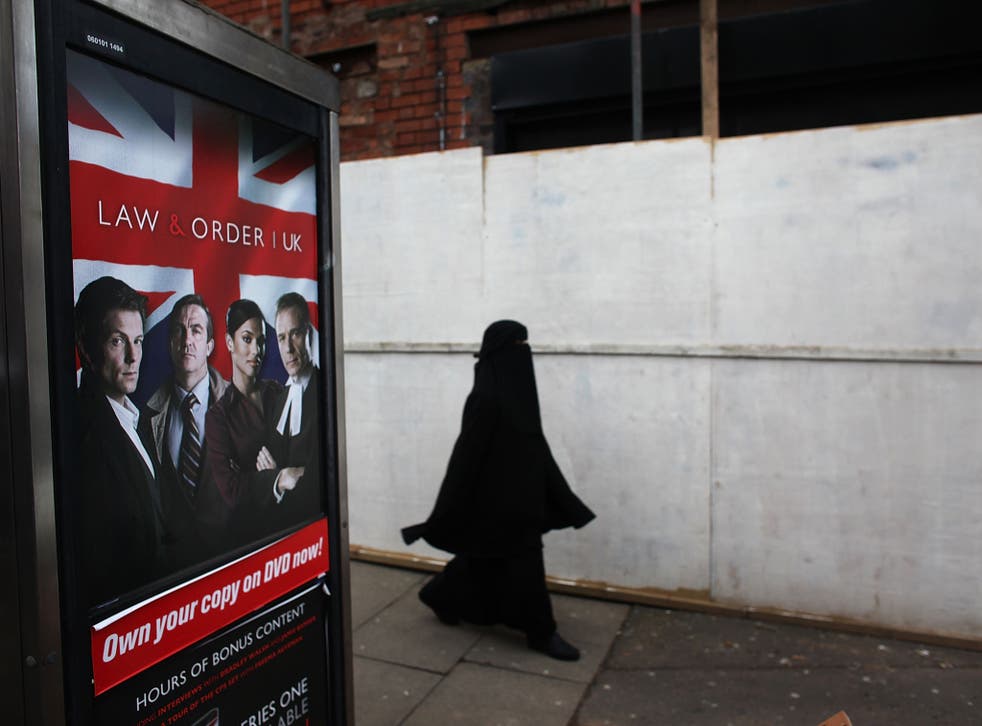 Two pigs' heads were dumped outside a Muslim school in Blackburn in the same week as a similar vulgar act was committed near some graffiti in West London. More and more, Islamophobes seem to believe that this malicious act is the best way to anger Muslims and show them that they are not welcome.
It is true that some Muslims might find the pigs themselves insulting: the religious prohibition of pork has made the avoidance of pigs a cultural norm, even amongst those who do not consider themselves very religious.
But it may surprise some to hear that many Muslim kids actually love Peppa Pig, the British preschool animated television series – and even have Peppa Pig toys. Pigs are creatures of God and I would be surprised if many Muslims were disgusted by the animals themselves - it's simply that we are not able to eat them.
It is not the pigs themselves that are offensive - it is the attitudes of the people who put them there which offend.
But our society has normalised these uninformed attitudes about Islam: more than half of Britons (56%) regard Islam as a threat to the UK. Some might say that this attitude relates only to the religion and is not about Muslims per se. However, attitudes to Muslims are no better: 37% would support policies to reduce the number of Muslims in the UK, and 31% of young children think Muslims are taking over England.
It's not just attitudes: British Muslim children have been feeling the backlash in bullying and abuse post-Paris attacks; job discrimination against Muslims is rampant; and hate crimes against Muslims have soared by 70% in the past year, according to the police in spite of significant under-reporting.
Some might try and take comfort in the fact that these incidents are not as bad as many parts of mainland Europe or in the USA, where we see one shocking incident after another as bigotry against Muslims pervades society.
But such a defeatist attitude in the country of my birth; the country I am proud to be a citizen of, is simply not tolerable.
So what should Muslims do?
On the one hand the message of forgiveness and care for the other in the face of discrimination is important. When the EDL protested outside a mosque in York, the Muslim congregation invited them in for tea and biscuits and played a game of football with them; and when four men threw a pig's head into a mosque in Blackpool, the Imam pleaded with the judge to be lenient.
Muslim communities are out there working for the common good and to build a stronger, more cohesive society: whether it is helping the flood victims in Cumbria; handing out roses to promote peace in Luton; giving homeless people Christmas presents; or arranging to go to the local church for Midnight Mass for the 7th year in a row.
But such positivity only goes so far. When more and more Muslim children are being referred to counter-terrorism as part of the Prevent duty in schools; when going on a holiday to Disneyland becomes problematic as more and more British Muslim families are denied entry to the US; and when Islamophobia has reached social acceptability – it is normal life that is becoming difficult for more and more British Muslims.
But we cannot be angry or let anger get us the safety and security that is our right.
We need to work together to pressure this government into acting: no longer should its inaction be acceptable, as Chris Allen and Matthew Goodwin have highlighted as they resigned from the working group on anti-Muslim hatred due to the lack of support from the government.
We need to work together with the government and police so that the same actions taken to tackle anti-semitism are used to tackle Islamophobia, including physical, verbal and online abuse.
And we need to work together with the media, a key part of the spread of Islamophobic rhetoric, to ensure that Islam and Muslims are reported fairly, unlike the infamous Sun poll about Muslims, which the paper is yet to apologise for (although the Times and the Daily Mail have issued corrections).
Above all, we cannot let the far-right extremists win by letting them strike fear into the hearts of all. Whilst we work hard together to tackle Islamophobia, we must also continue going about our normal business, keep calm and carry on – that is the British way.
Join our new commenting forum
Join thought-provoking conversations, follow other Independent readers and see their replies