After its Christmas dip, Marks & Spencer should keep it simple
It is not just their biscuits that are getting Marks & Spencer into trouble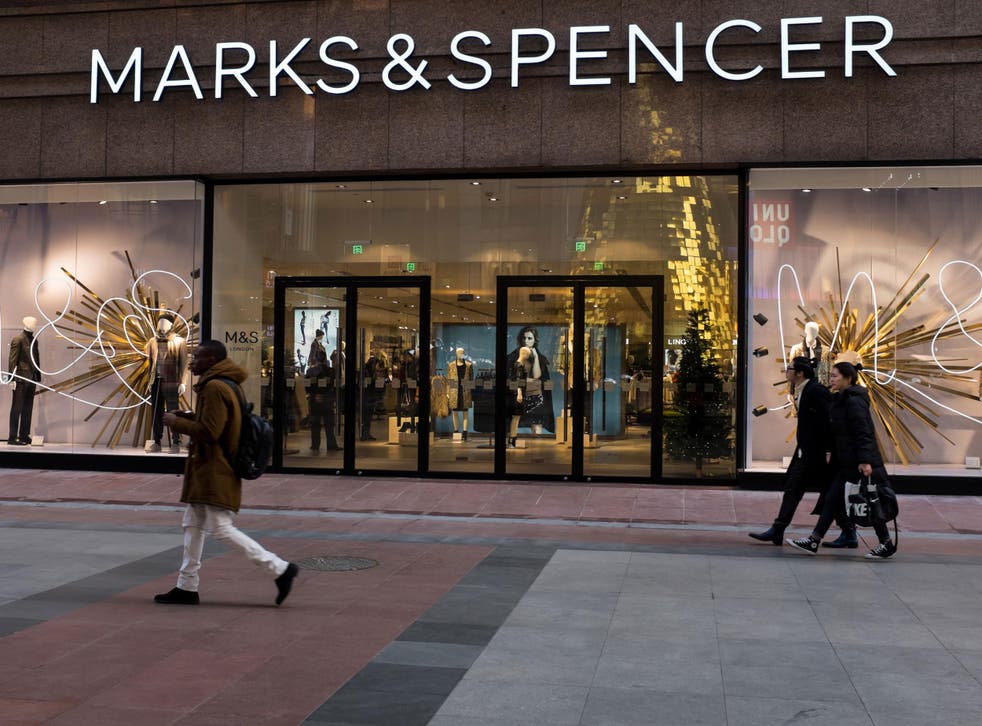 Of course Marc Bolland is retiring as CEO of Marks and Spencer. How else to atone for the retail scandal that is biscuitgate? In case you missed it, this week the store's Extremely Chocolatey luxury biscuits were exposed as nothing more than humble custard creams dipped in chocolate.
The whistleblower was Peter Marshall, who made the discovery while dunking one of the selection into his tea, causing the chocolate to melt off. He posted a picture online and, because one must pass the time as the reshuffle goes on somehow, it went viral. M&S claims the biscuits were just baked in the custard cream mould and are still luxury items. Still, it makes you think twice about those "This is not just a..." ads.
Biscuitgate is not the reason Bolland gave for quitting. His retirement in April 2016 was announced at the same time as disappointing Christmas sales figures for M&S. In the 13 weeks up to Boxing Day, sales of general merchandise were down by 5.8 per cent. An "excellent quarter" for food – they rang up record sales in Christmas week due to everyone panic-buying nibbles and fruity Stilton – could not distract from that.
The poor sales figures have been blamed this time on unseasonably warm weather and lack of stock availability. And so, in resigning after just six years in the post, Bolland has become the latest victim of M&S clothing curse. He is not the first to see his dreams of profit dashed on the rocks of Per Una.
On a shop-floor level, anyone can see where M&S is going wrong. I walk through the Kensington store twice a day on my way to and from work. Most days, I see something desperate. For weeks at the end of last year, there were racks of the "It skirt" that Alexa Chung wore once and everyone got very excited about before realising a distinctive, ubiquitous £200 suede skirt was not a great fashion investment.
Currently, to the right of the entrance there is a display of floaty sarongs next to a messy rack of cut-price leather gloves. There is also a new display of gym gear for January, which looks quite stylish on the mannequins – but nobody associates cosy old M&S with getting fit.
The key to M&S success lies in stripping it back to the things people know and love them for – and many really do love them for these. Namely, underwear, pyjamas, tights and socks. Plain-coloured jumpers in lambswool and cashmere. Baby clothes and school uniforms. Winter coats, hats and thermals. Lose all of the conflicting ranges except for the premium one, Autograph. And ban all frills, patterns and anything particularly distinctive. People like to wear M&S by stealth and you can't do that in a screaming paisley ruffle-front blouse.
If, finally, the new chief executive Steve Rowe can hammer that into the heads of his designers and buyers then he will have earned the £810,000 (plus bonus) salary that awaits him.
Does breastfeeding need to be sexy?
I write this while staring out of the window at a giant pair of breasts. They're on a billboard opposite The Independent's office and belong to media heiress Lydia Hearst. The advert for the expensive Equinox gym features Hearst, dressed to the nines in a fancy restaurant but with her chest and nipples exposed as she breastfeeds twins. The slogan is "Commit to something" and one way of looking at it is that it's a bold poke in the eye for all those idiots offended by women breastfeeding in restaurants.
And yet, it's just a bit odd. Obviously, the image has absolutely nothing to do with going to the gym and it's definitely strange to choose a model without children to make a point about motherhood. Mainly though, in sensationalising breastfeeding, in making it look like something outré and outrageous rather than one of the most natural things in the world, it negates its point.
So something tells me that Equinox's motive is to scandalise rather than to campaign. That and the fact that the billboard next to it features the same slogan across a heap of sweaty, naked bodies all tangled up after an orgy.
Not the Best Exotic Reality Show
Forget the hysteria and Botox of Celebrity Big Brother, BBC2 has its own, gentler, reality television show. The Real Marigold Hotel, which starts later this month, is based on the hit film The Best Exotic Marigold Hotel in which assorted elderly thespians went to India and got into all sorts of frightfully British scrapes. Thus the television show sees eight famous faces, with a combined age of 556, trying out retirement in Jaipur "for real". Miriam Margolyes, Wayne Sleep, Roy Walker and others are filmed battling high temperatures, riding elephants and hiring domestic staff in a bid to get under the skin of another culture.
Walker's summary of his experience – "First of all your money goes further in India. The hospitality, humility and friendliness of the people are to die for" – suggests that any understanding they reached was somewhat superficial. The chief lesson this vanity travelogue offers, then, is that the impulse for famous folk to make a fool of themselves for cash doesn't wither with age.
Register for free to continue reading
Registration is a free and easy way to support our truly independent journalism
By registering, you will also enjoy limited access to Premium articles, exclusive newsletters, commenting, and virtual events with our leading journalists
Already have an account? sign in
Register for free to continue reading
Registration is a free and easy way to support our truly independent journalism
By registering, you will also enjoy limited access to Premium articles, exclusive newsletters, commenting, and virtual events with our leading journalists
Already have an account? sign in
Join our new commenting forum
Join thought-provoking conversations, follow other Independent readers and see their replies