I'm fed up with people criticising new mums for drinking alcohol – it's sexist, and it's unscientific
Misinformation and confusion around this topic is partly responsible for low breastfeeding rates, and certainly puts more unnecessary pressure on new mothers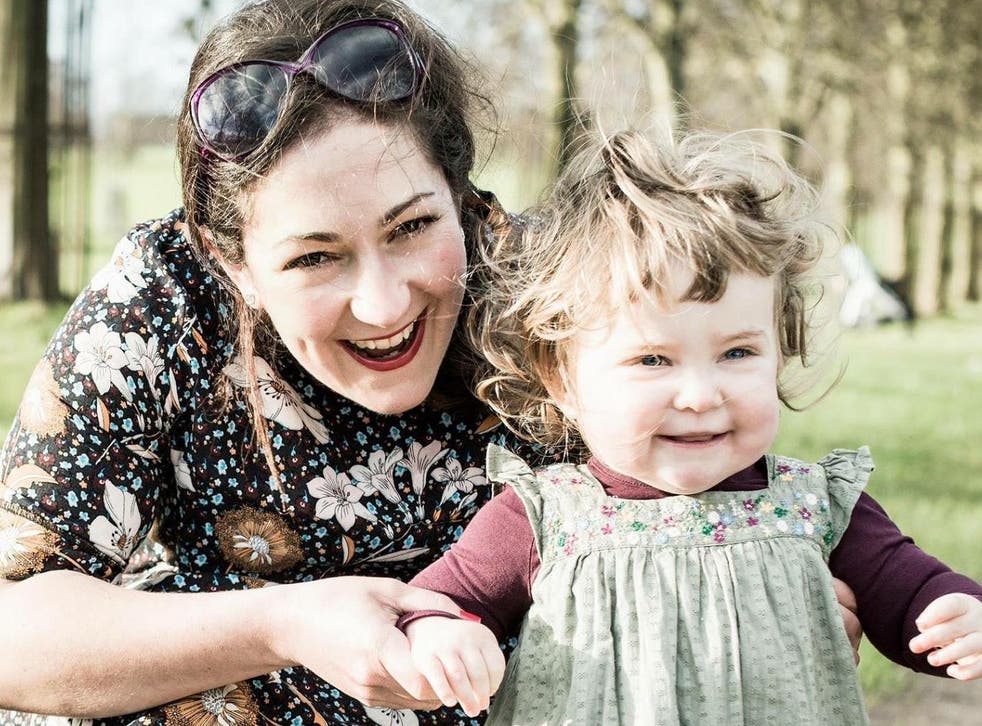 Late one evening last week my phone pinged with an email enquiry about my alcohol and treats package for new mums. It read:
"I've got to say... this is the worst 'new mum' present I've ever seen. Are you being serious? If the mum is breastfeeding you don't mix it with alcohol, surely? Even if she isn't breastfeeding she shouldn't be drinking with a newborn!"
As someone who runs a gift shop for new mums, these holier-than-thou and uneducated emails and comments are not uncommon.
Putting aside for a moment the fact that somebody took time out of their day to send me an email relating to a purchase they were never going to make, this is a sexist, unfair judgement that is in no way based on science.
Surely new mums, like other adults, can make their own choices and are capable of controlling their own alcohol consumption levels? Even if the mum in question were to be breastfeeding, it is a myth that alcohol is completely off limits. Clearly being absolutely sozzled and in charge of a baby is never a good idea (I think we can agree to make this a rule of thumb for parenting in general) but even breastfeeding organisation the La Leche League doesn't have a problem with the odd drink:
"When a breastfeeding mother drinks occasionally and limits her consumption to one drink, the amount of alcohol her baby receives has not been proven to be harmful. While we constantly review research, present studies indicate that although significant amounts of alcohol are secreted into breastmilk it is not considered harmful to the infant if the amount and duration are limited. The absolute amount of alcohol transferred into milk is generally low."
In fact general misinformation and confusion around this topic is partly responsible for low breastfeeding rates, and certainly puts more unnecessary pressure on new mothers. As paediatrician Jack Newman says in "more breastfeeding myths":
"Reasonable alcohol intake should not be discouraged at all. As is the case with most drugs, very little alcohol comes out in the milk. The mother can take some alcohol and continue breastfeeding as she normally does. Prohibiting alcohol is another way we make life unnecessarily restrictive for nursing mothers."
Motherhood is a whole new world of judgment. Whether you breastfeed or not, if you drink or not, if you co-sleep or not, if you work or not; opinions on every part of motherhood seem to be public property.
With so much judgment, scrutiny and pressure, is it any wonder then that parents suffer so frequently with mental health issues? Research by The National Childbirth Trust last year discovered that, of the thousand women they surveyed, half had experienced a mental health or emotional problem postnatally or during pregnancy. Half of these women never sought help or support and felt too embarrassed or afraid of judgement to seek help.
The sad thing is that it is often other women and mothers who are judging of their peers. And, while I understand that judging, like wanting the best for our children, is a human instinct, I wish that we could do this in line with facts and science, instead of cherrypicking our opinions based on misinformation, sanctimony and what we believe is socially acceptable.
So perhaps we need less outraged (and ill informed) emails and judgement of mothers, and more support from society as a whole. Maybe with this, new parents could breathe easier and get on with what matters most – their relationship with their children. I'll drink to that!
Sally Bunkham is the chief executive and founder of Mum's Back. You can view their hamper gifts for new mums here
Register for free to continue reading
Registration is a free and easy way to support our truly independent journalism
By registering, you will also enjoy limited access to Premium articles, exclusive newsletters, commenting, and virtual events with our leading journalists
Already have an account? sign in
Join our new commenting forum
Join thought-provoking conversations, follow other Independent readers and see their replies