Aleppo must not become synonymous with global inaction
To Assad, Isis and Jabhat al-Nusra are strategic assets. These terrorist groups allow Assad to portray himself as the lesser of two evils, urging the world to back him in the fight against terrorism. Such a policy ignores the majority of Syrians, who do not want to be ruled by either Assad or extremist groups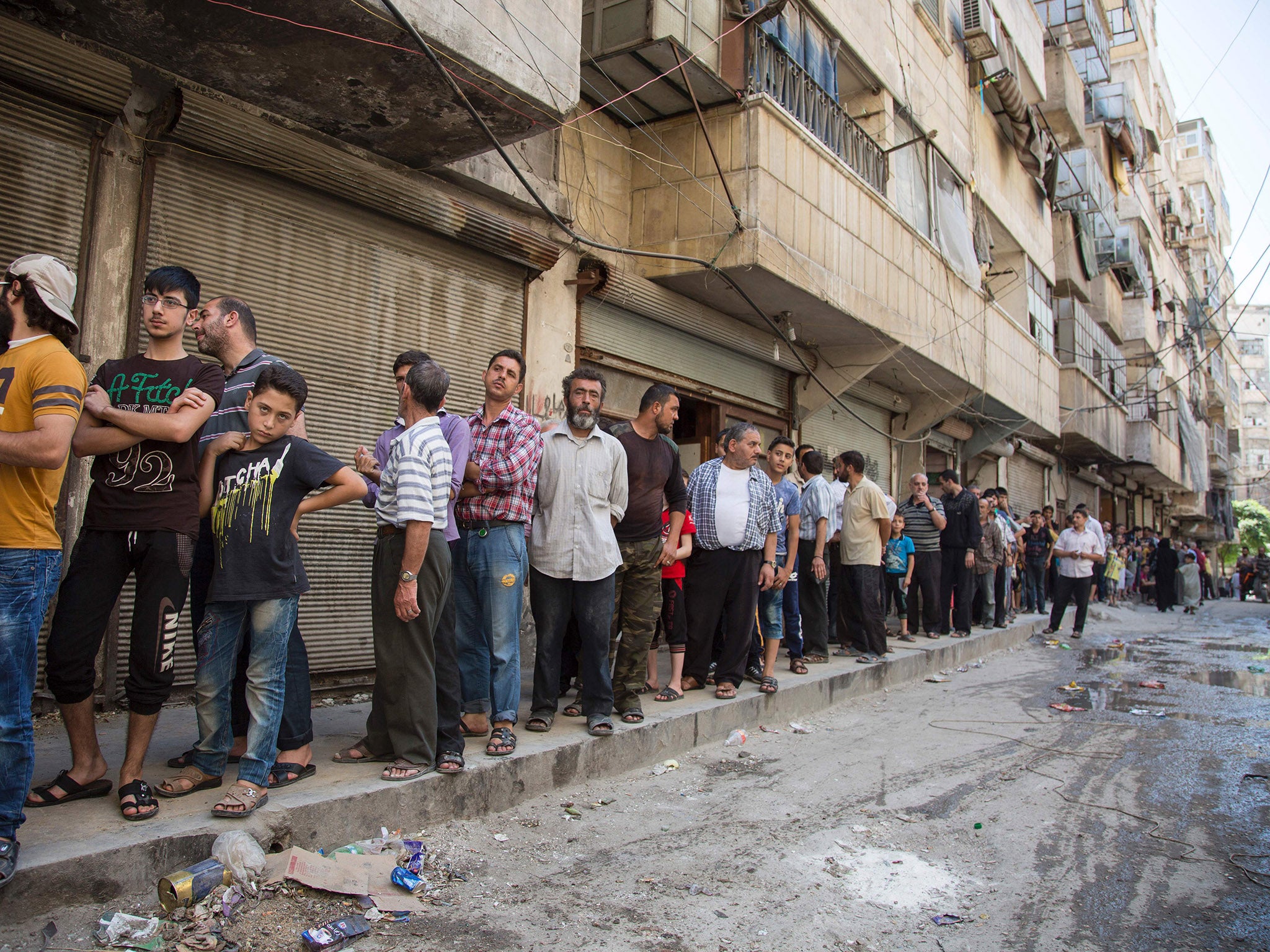 After five years of conflict, it is hard to imagine that the war in Syria can get any worse. But it can get worse, much worse. On 14 July, President Bashar al-Assad's forces captured the high ground overlooking Castello Road, the last major access route to what once was Syria's economic centre and largest city. Three hundred thousand people are now effectively besieged in Aleppo.
A minimal commitment to human rights is absent in Syria as demonstrated by the despicable attack on a maternity ward last Friday. The UN has rightfully described the current situation as both "medieval and shameful". Not unlike Rwanda or Srebrenica, there is a real risk that the name "Aleppo" will become synonymous with the world's failure to act.
Disaster can only be averted through international pressure. The UN, the International Syria Support Group (ISSG) and other states should be more vocal in calling for the Assad regime to lift the siege. We know that this kind of pressure works. When key countries came together in Munich in February they brought about a ceasefire that largely held for several months, and they obtained humanitarian access for an unprecedented one million Syrians. This is diplomacy in action.
Syria's war: Confusion over Aleppo's 'humanitarian corridors'
Recent talks between the US and Russia are a welcome development. At the same time, it will be crucial to see what can be accomplished for Aleppo. While the continued US-Russian dialogue over Syria is both positive and necessary, an exclusionary international focus on combating terrorist groups such as Isis, Jabhat al-Nusra and others risks playing right in the hands of the Assad regime. At best, an intensified military campaign against Jabhat al-Nusra could encourage the group to split, with more moderate fighters joining other rebel forces. At worst, the military campaign will feed the false narrative being put out by the Assad regime, namely that the root cause of the Syrian conflict is extremism – an assertion that ignores the fact that the regime employs brutal violence against its own people on a daily basis.
To Assad, Isis and Jabhat al-Nusra are strategic assets. These terrorist groups allow Assad to portray himself as the lesser of two evils, urging the world to back him in the fight against terrorism. Such a policy ignores the majority of Syrians, who do not want to be ruled by either Assad or extremist groups. It would also be dangerously short-sighted. As long as Assad's brutality is allowed to continue, civilians will suffer; instability will persist, and extremism will continue to flourish.
Global efforts should now be geared towards a two track approach, fighting terror and leveraging a political solution. Humanitarian access, restoration of a ceasefire and resumption of the peace talks in Geneva are first priorities. The international community has committed itself to these goals in UN Security Council resolutions. For political talks to succeed, compromises have to be made by all sides without exception. The continuation of talks depends on whether sufficient international pressure can be brought to bear on the warring parties to implement the UN resolutions in practice.
Aleppo bears the brunt in another day of carnage and defiance
Show all 3
To avert starvation and the deaths of thousands more of Aleppo's citizens, the UN humanitarian agency has proposed opening regular 48-hour humanitarian corridors. These corridors would allow the delivery of humanitarian aid and should not be blocked by the Security Council. Humanitarian aid should be beyond dispute and delivered to all regardless of whether they flee the city or decide to stay. Access to the most essential aid is the lowest common denominator, a starting point. As we move ahead, we owe it to the citizens of Aleppo to ensure that any agreement is led and facilitated by a neutral third party, like the UN. It should be clear that the 300,000 people in this city cannot be left to the Assad regime and its supporters. That is a legacy we cannot afford.
Bert Koenders is Minister of Foreign Affairs of the Netherlands. The Netherlands is a member of the International Syria Support Group
Join our commenting forum
Join thought-provoking conversations, follow other Independent readers and see their replies