As a woman who doesn't wear make-up I still think what Alicia Keys did was brave
Despite having flawless skin Twitter said she looked a mess, tired, and even that the singer was lying and wearing BB cream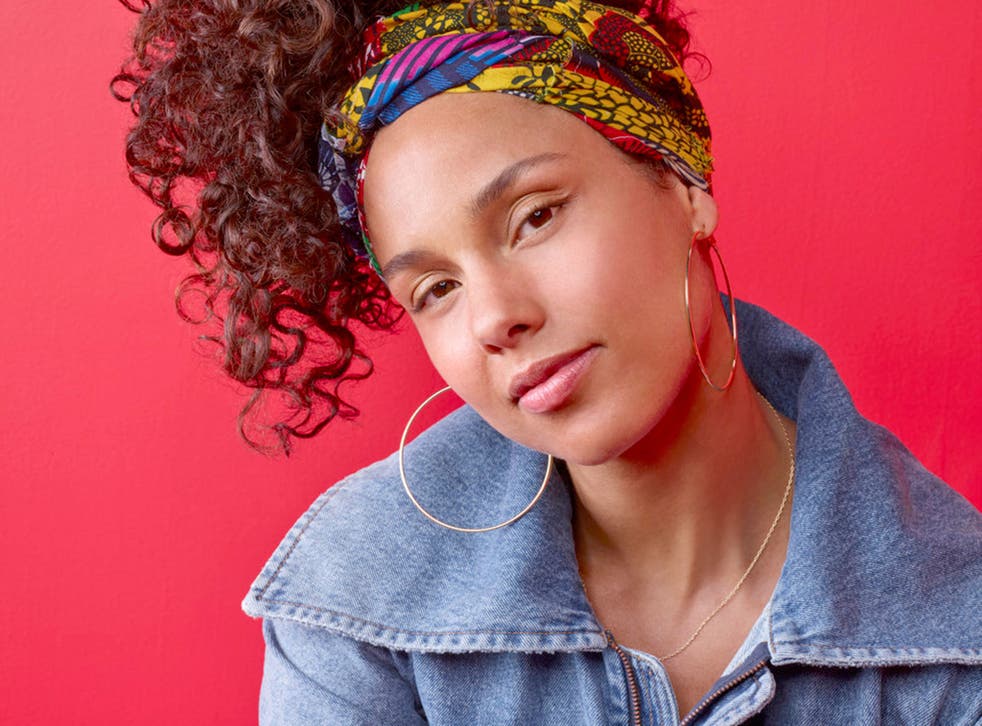 I'm not one to wear make-up; I find it time consuming, confusing and needless.
Sure I experimented with my friends, but buying blue eyeliner from the market on a Saturday morning was more about feeling grown-up than copying the girls in the magazine. As I grew older make-up just didn't seem to fit in to my schedule, especially as a university student; those extra ten minutes sleep were worth way more than time preening myself in front of the mirror.
I often catch a look of surprise from colleagues at the office when I don't bring a beauty bag to work, and simply wash and dry my hands in the bathroom while they fight over the mirror.
Rudy Giuliani comments on Beyonce's VMA performance
That's why when I got married I hired a make-up artist for help on my wedding day. I realised that I may need a bit of help to look picture perfect under countless flashes of photography, and I didn't have the first clue how to go about it.
I didn't want my skin to react from the layers of make-up after going without for so long that the make-up artist advised me to have weekly facials in the run up to the big day so that my skin was in good condition to accept the treatments – she didn't want my open pores to make her work look 'cakey'.
My wedding day was a lot of work to look good for one day, so I can fully identify with celebrities who shun the make-up, the hair extensions and the endless hours spent sat doing nothing in a chair. Just like Alicia Keys, who has seen some hurtful comments directed at her for not wearing make-up earlier in the week at the VMAs.
Despite having flawless skin and rocking a gorgeous red printed dress, it was the bare face that got the publicity, a lot of it unprintable. Twitter appeared divided; comments saying she looked a mess, tired, and even that she was lying and wearing BB cream stacked up against those supporting her.
The 15 Grammy award winner is campaigning for natural beauty and has publicly spoken about how she "doesn't want to cover up any more". I can advocate for her – it's an easier life. There's no pressures to watch YouTube tutorials on your lunch break and you don't have to be guilt-tripped in to buying the most expensive foundation because the lady on the counter said it was 'your colour'. I used to live with a woman who got up an hour earlier than me every day just to ensure her hair was styled and her make-up was set perfect. Some may call that organisation, I call it a racket.
Alicia is brave to make a statement with her stance on no make-up. She may actually change industry standards by empowering other women to forgo it. We only need to look at Alicia's sparkling eyes, her clear skin and gorgeous freckles, to see more beauty than a foundation airbrush could ever add.
Register for free to continue reading
Registration is a free and easy way to support our truly independent journalism
By registering, you will also enjoy limited access to Premium articles, exclusive newsletters, commenting, and virtual events with our leading journalists
Already have an account? sign in
Register for free to continue reading
Registration is a free and easy way to support our truly independent journalism
By registering, you will also enjoy limited access to Premium articles, exclusive newsletters, commenting, and virtual events with our leading journalists
Already have an account? sign in
Join our new commenting forum
Join thought-provoking conversations, follow other Independent readers and see their replies