Boris Johnson and other would-be PMs could learn a thing or two from Amanda Eller's survival tale
Just as there any plenty of people who think they can – despite the risks – conquer Everest, so there is no shortage of candidates who want to tackle Brexit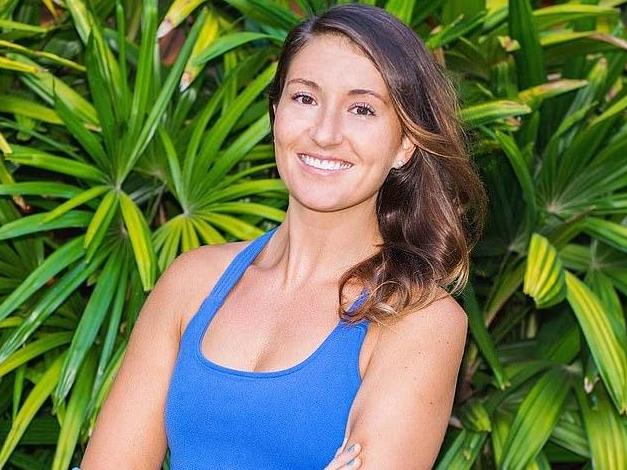 Survival when the odds are stacked against you is a tough old business – just ask Theresa May.
Beyond politics too, we have seen in the last week just how difficult it can be for the human body to endure when conditions are less than favourable.
Mount Everest may be a more climbable peak than it was before the advent of modern equipment, but it is still a thoroughly dangerous mountain. In the course of the last seven days, 10 people have lost their lives (or are presumed to have died) in attempts to reach the top.
Over the years, some 300 climbers have perished on the world's highest mountain, although other peaks claim more lives per attempted summits. Annapurna's grim record is well-known, with a fatality rate of around a third of those who attempt to scale the Nepalese monster.
But amongst the gloom, a ray of survival light was provided in recent days by the remarkable tale of Amanda Eller, a local woman who became lost in a Hawaiian forest then fell down a cliff and broke her leg.
Theresa May gets emotional during her resignation
Show all 13
Having left her phone in her car, Eller was unable to make contact with friends and family when she lost her way, sparking a huge search and rescue effort. Sniffer dogs, drones and emergency service helicopters scoured a wide area without luck for three days, before officials scaled back the hunt.
Extraordinarily, it was only on that third day that Eller suffered the accident in which she broke her tibia. She admits she believed she would die amidst the thick tropical bush.
It is frankly miraculous that she did not. Several times she heard helicopters overhead but was unable to attract their attention. She ate fruit when she could find it, but even resorted to munching on moths when other nutrition was not to be found.
As days passed, an army of volunteers continued to comb an area of some 2,000 acres, their work coordinated from a yurt in a car park. Eller's father, who runs a telematics company, created a search function enabling helpers to log the extent of their searches.
Finally, after 17 days, the search team – led by Chris Berquist, who was fired from his day job for spending too much time hunting for Eller – found the person they were looking for. Broken leg and infected sunburn aside, she is said to be in surprisingly good health. It'll make a decent movie.
Anyone who has hiked in even vaguely remote areas will know the moments of panic when you realise you have lost your way, or the weather has closed in unexpectedly. Even when everything has gone to plan in challenging terrain, there can be times later when you think back to what might have been had you lost your footing on that scree, or stumbled on the ridge.
Rescues of people like Eller are reassuring then, even if such a successful outcome is probably the exception rather than the norm. Still, it shows how resolute human beings can be in the face of great hardship; and it demonstrates too how a community can come together and keep the faith in their ability to achieve a happy ending.
Britain's would-be prime ministers – Johnson, Gove, Leadsom and the rest – might learn a thing or two from Eller's experience. For one thing, make sure you really know where you're going before you set off, or you won't be able to see the wood for the trees. For another, if there is any chance at all of the way being lost, ensure you are suitably equipped to get yourself out of the mire.
Above all, those who would succeed Theresa May might note that they will, if things go pear-shaped, need to rely on their friends to rescue them. It therefore doesn't do to alienate or seek to divide and rule.
Support free-thinking journalism and attend Independent events
Of course, one way to avoid all such trouble is not to embark on a mad journey in the first place. But then, just as there are plenty of people who – despite the many risks – believe they can conquer Everest, so there appears to be no shortage of Tory MPs who reckon they have what it takes to be PM, and to conquer Brexit.
Let's hope they don't pull us all over the precipice with them.
Join our commenting forum
Join thought-provoking conversations, follow other Independent readers and see their replies