Boycotting Prime Day won't change anything at Amazon unless the government intervenes too
It takes two to tango around tax laws. Parliament has previously made noise about cracking down on the likes of Amazon, Google and Starbucks, but we're yet to see real action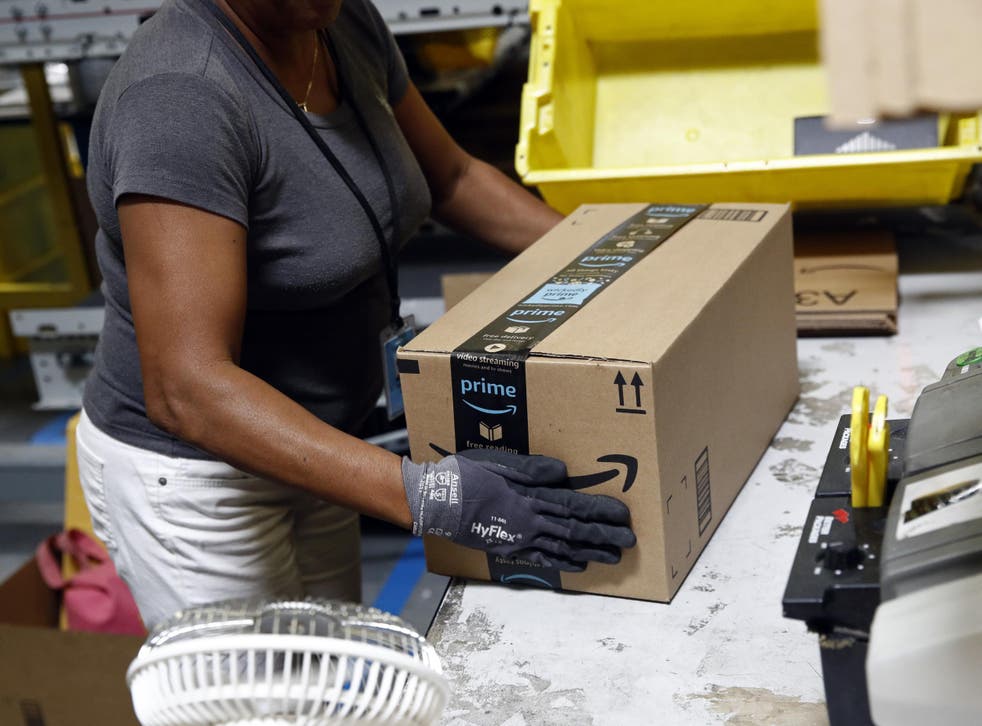 Amazon Prime Day took place on Monday, in case you hadn't heard. The company ran promotions for customers signed up to its Prime service, which offers preferential prices and speedy delivery. Sounds good, you might say, if you're a subscriber and have a wish list burning a hole in your debit card.
But it wasn't universally welcomed. Amazon workers decided to use the day to protest over working conditions, with activists calling on customers to support staff by refusing to buy anything in the sale. So staff downed tools, and disapproving shoppers shunned the deals being hyped by the retail behemoth.
But is there any point? It's hard not to think that with Amazon we've gone far beyond the point of no return.
The Seattle-based group announced in April that Prime had passed the 100 million subscribers mark, and it's not hard to see why. The service is great (I'm a biased devotee). At £79 per year, it's excellent value for money when you can order something online and have it mere hours later – even on a Sunday.
Seeing that written down makes it seem slightly ridiculous. I live in London, I can go out and buy most things I want in a matter of hours, budget allowing. But I've grown accustomed to a life of Deliveroo, Uber and Netflix. And if there's a way I can have a new phone charger dropped through my letterbox two hours after the old one breaks, I'm all in. And I'm not alone.
Most people like things that are convenient. And that's what Amazon is. Conveniently fast, conveniently competitive price-wise and conveniently so gigantic that it's pretty easy to obscure any signs that the company is not all sweetness and light.
One of the most commonly cited reasons to avoid Amazon is the group's tax practices in the UK. Last year, the company ended up with a corporation tax bill of just £7.4m, despite UK sales reaching £7.3bn. And after a series of deductions, it actually received a £1.3m credit to deduct from future payments to HMRC.
The lower tax bills are achieved by not declaring profits made from UK sales in Britain, and this tactic understandably irks a lot of people.
But it takes two to tango around tax laws. The government has previously made noise about cracking down on the likes of Amazon, Google and Starbucks, but we're yet to see real action. Plans for a Google tax, announced by the Chancellor Philip Hammond last year, will still see huge firms paying disproportionately small amounts to the taxman.
Amazon's fleet of automated warehouse robots
The fact is, it's not in the interests of the UK to drive these big US companies out with stringent tax policies. The money paid to the treasury wouldn't take the bad look off thousands of jobs being shifted to other countries, but politicians could aim for a happy medium. Amazon's tax bill could be increased substantially, and it would still be a drop in the ocean compared to its sales.
Westminster could also address issues around working conditions at the retailer. Sports Direct was hauled over the coals by MPs after details emerged about its operation at Shirebrook, and the company was then forced to make an attempt at cleaning up its act.
So, instead of calling on bargain hunters to boycott Amazon, activists might make more impact if they lobby government to change its tune.
The Prime Day strikes and protests barely registered with the company; sales were strong, even with tech issues thrown into the mix. Real change at Amazon won't be achieved by trying to turn customers against it – it's too useful and popular for that – but meeting the government halfway is a different story.
Join our new commenting forum
Join thought-provoking conversations, follow other Independent readers and see their replies