Amazon's search for a new HQ perfectly highlights the tussle between government and corporate power
Giant retailer must accept artificial tax structures are deeply damaging in the long term, even if they look smart in the short term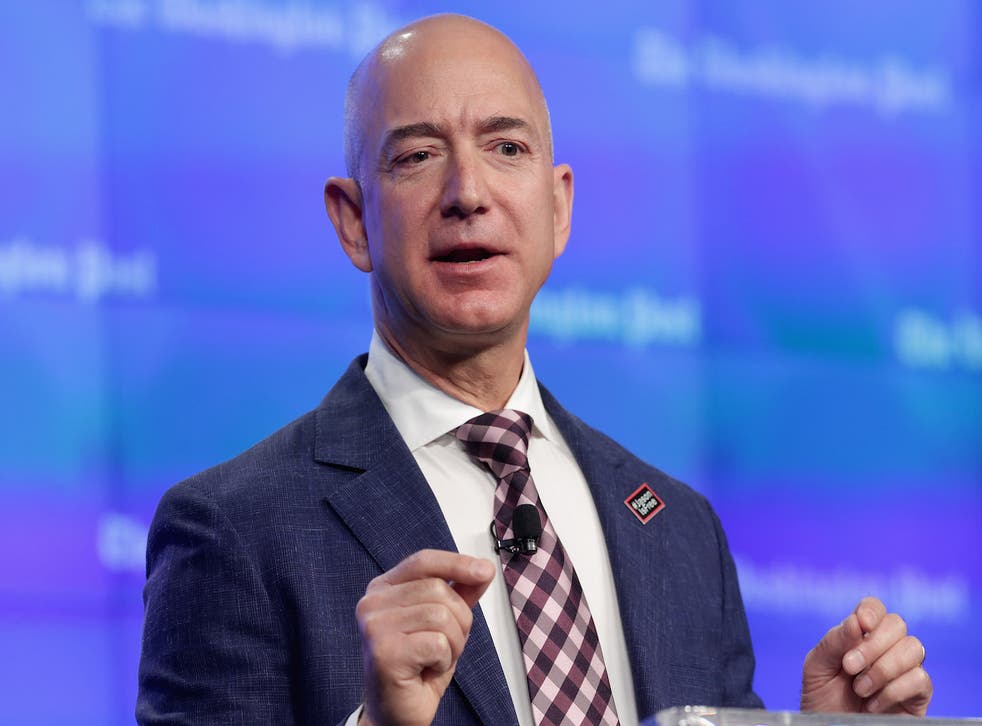 Amazon is hunting for a place to locate its second headquarters, and just about every city worth its salt is bidding for it.
The company wants to diversify away from its Seattle base, where it employs 40,000 people. Along with Microsoft, Amazon's presence has helped turn Seattle into the fastest growing big city in the US.
Now, the giant retailer is planning something even bigger. We don't have precise numbers but the target seems to be around 50,000 jobs. Amazon is seeking 8 million square feet of space, which makes this the biggest development target for many years.
Amazon Super Bowl advert (2016) starring Alec Baldwin shows advanced voice-recognition for Alexa
The deadline for bids was Thursday, 19 October and it seems that at least 50 cities have made a pitch. These include established locations for corporate headquarters, such as New York and Boston, struggling cities such as Detroit, which has made a joint bid with Windsor, the Canadian city across the bridge, and clear outsiders such as Stonecrest in Georgia.
Stonecrest? Well, not for long if it won. The city council voted that if Amazon would come it would change its name to Amazon.
States are in the game too. Pennsylvania has reportedly offered the company $1bn in tax breaks, among other inducements. New Jersey has topped that, promising $7bn incentives. Other states have noted somewhat sourly that it had to do so because its corporate tax policies had been ranked the least business-friendly in the nation.
World news in pictures

Show all 50
There is even an offer in here in Washington, for even though the nation's capital has not been a frontrunner in the corporate HQ stakes, its founder Jeff Bezos has bought the Washington Post, and according to the Post has paid $23m for a former textile museum to turn it into the largest house in Washington. He paid cash, in case you are interested.
Now contrast this with Europe. There, far from offering tax breaks, the online giant is under fire for its tax policies, with the European Commission recently arguing that Amazon must pay €250m in back taxes on profits built up in Luxembourg. It found Amazon had artificially reduced its European taxes by paying excessive royalties to a non-taxable holding company.
So, on the face of it, it would appear that American cities are rolling out the red carpet while the European Union is taking exactly the opposite line. But actually – and let's leave aside whether this was an artificial sweetheart deal because that is in dispute – what Luxembourg did to induce Amazon to set up their operation there more than a decade ago does not look so very different to what New Jersey and the other US states are seeking to do now.
It is not Luxembourg that is trying to get the tax back. It is the EU that is telling it to do so.
This is about power. The relationship between Amazon and other giant corporations on the one hand, and cities, local governments, national governments and supra-national entities such as the EU on the other is a tussle between the power of business and the power of politics.
Each needs the other. To get 50,000 new well paid jobs would be a game-changer for most cities anywhere. It is not just the jobs themselves and the services required by the people who move in – though typically one entirely new job will create another four. If one high-profile company moves in, and they don't come much higher-profile than Amazon, others will follow. That is what happened in Seattle, for Facebook and Google also have also opened substantial offices there.
Indeed, Luxembourg, whose entire population is about a quarter that of greater Seattle, has become the richest country in Europe thanks in part to its tax regime. Jean-Claude Juncker, now president of the European Commission, spent nearly a quarter of a century between 1989 and 2013, first as finance minister then as prime minister, building up Luxembourg as a place for foreign enterprises to have their European legal base. He was brilliant at it: clever, charming, ruthless, and effective.
Jeff Bezos And The Washington Post Don t Know The Future Of Media But Are Preparing For It Anyway
But if cities need to induce companies to come, companies need to be somewhere. They need a legal location, but they also need boots on the ground. Those boots have to be somewhere that can service customers.
This is obvious in manufacturing. If you are a car firm you have made the things somewhere, and you have to have a sales and service network in the places you sell them. It is a bit less obvious in services, although Amazon has to have its warehouses close to its markets, and Facebook and Google need to have their advertising sales people reasonably close to the companies that buy the ads. But – and this is the crucial point – in services a company can make its profits more or less wherever it wants, by getting its local subsidiaries to pay fees (royalties, service charges, and so on) to the place where it wants to build up the cash.
That is why taxation of multinational enterprises has become a mess. The more competition there is to get a company to locate, the more of a mess it becomes. But the prize is so huge that it is hard to curb that competition, and I'm not even sure you would want to.
Come back to Amazon's new second HQ. What is wrong with a city trying to create a business-friendly environment? Better, surely, than creating a business-hostile one. But companies need, in seeking friendly locations, to play their part. They need to create the jobs, no doubt about that. But if they are wise they need to accept that artificial tax structures may look smart in the short term, but being seen as a tax dodger is deeply damaging in the long term.
The idea that companies need to be good corporate citizens has a "goody-goody" ring to it. But it is deeply in their self-interest to be so.
Register for free to continue reading
Registration is a free and easy way to support our truly independent journalism
By registering, you will also enjoy limited access to Premium articles, exclusive newsletters, commenting, and virtual events with our leading journalists
Already have an account? sign in
Join our new commenting forum
Join thought-provoking conversations, follow other Independent readers and see their replies