Amazon buying Whole Foods will lead to one of the biggest culture clashes in history
People on the inside speak of the ruthless work ethic demanded of anyone who wants to be a flesh-and-blood 'Amabot'. A former employee told me the conditions were more ruthless than on Wall Street. Whole Foods, on the other hand, is determinedly cuddly – so how is this supposed to work?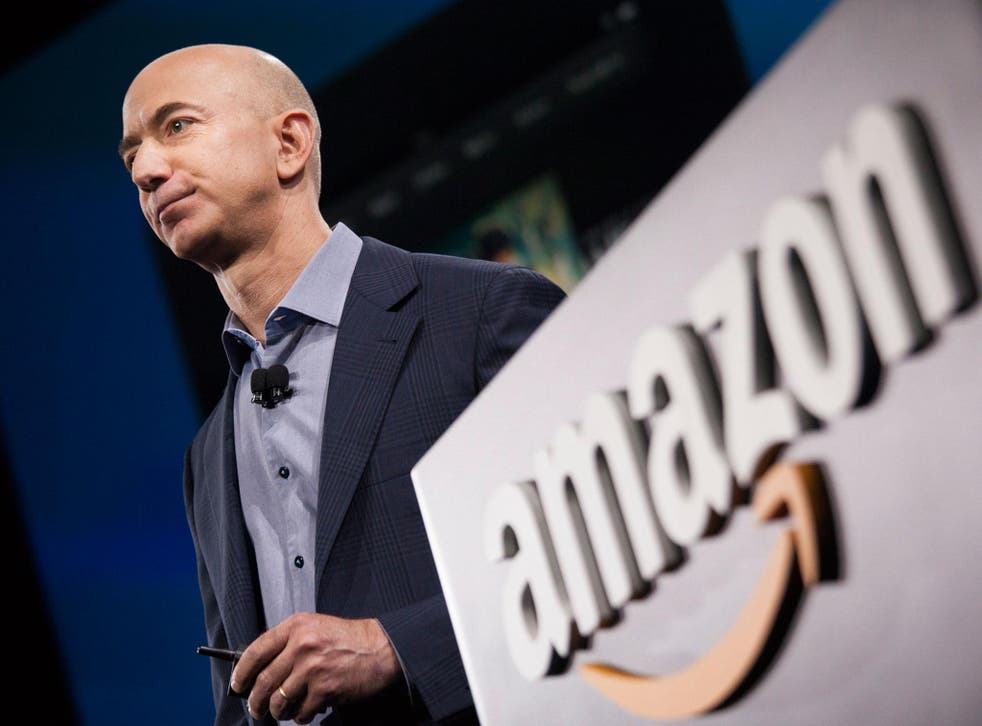 In the aftermath of last week's bombshell news that Amazon is gobbling up Whole Foods, Twitter buzzed with jokes about founder Jeff Bezos inadvertently buying the whole company while trying to order lunch.
It makes for a great image. Bezos, one of the richest men ever to have walked the planet, commanding his virtual assistant, Alexa, to order him lunch. Health-conscious Bezos may have been pining for an organic kumquat juice and a roast tofu wrap to settle his rumbling stomach after a strenuous morning of battling robots and drones. He ends up with a high-end retail powerhouse on his plate. And a $13.7bn bill was for dessert.
Obviously the proposed takeover was anything but slapdash and certainly not the product of a sloppy mistake by either man or machine. The proposed deal undoubtedly commanded the time and brain power of dozens of global bankers, consultants and the smartest executives around. Amazon is known for its unparalleled strategic prowess when it comes to growing and innovating, and Whole Foods – with its substantial bricks-and-mortar presence – was clearly deemed a gainful investment by people far smarter than me.
But drill down into the dog-eat-dog culture of the e-retail disrupter, and contrast that with the organic, earthy, image of Whole Foods, and you might find that suddenly the transaction has a whiff of an accidentally mixed toxic cocktail rather than the delicate scent of an expertly blended smoothie. The problem is that we're witnessing the collision of a profit-driven bulldozer with an ethically motivated do-gooder. Both have their merits, but natural bosom buddies they are not.
Amazon Go launches, letting people walk into shops and take things from the shelves
Amazon, through relentless drive, breakneck innovation and a laser-sharp earnings focus, saw its shares hit $1,000 a piece for the first time ever last month. Some bankers say that the e-retail behemoth is on track to become the first company ever to be valued at $1 trillion.
People on the inside speak of the ruthless work ethic demanded of anyone who wants to be a flesh-and-blood "Amabot", as they're affectionately known. In a recent conversation, one Amazonian described to me a culture that's fiercer and more savage than on any trading floor of Wall Street. Rewards can be rich, but you have to prepare for all-nighters, ailing relationships and second-rate social lives. Profit and progress is everything and there's no respite for the fainthearted. That attitude has definitely paid off: Amazon has owned the market for books and music, it's nailed its video-streaming service, it's a leading deliverer of fresh groceries and it recently launched a live events arm.
UK news in pictures

Show all 50
With Alexa, it's demonstrated its dominance of the market for intelligent home assistants and it now also provides businesses (and not just individuals) with the opportunity to bulk order anything from thermal-imaging cameras to office chairs and paper clips at the click of a button.
The world, it seems, is Amazon's oyster. Whole Foods, however, might just be its toughest nut to crack yet. In many ways Whole Food's is an antidote to everything that defines the Seattle-based juggernaut. On its website, a "higher purpose statement" reads: "With great courage, integrity and love – we embrace our responsibility to co-create a world where each of us, our communities and our planet can flourish".
The company explicitly commits to increasing long-term shareholder value but also says that, first and foremost, it is mission-driven. "Whole Foods, Whole People, Whole Planet", reads its motto. The company measures its success on metrics such as customer satisfaction and employee happiness. An "Us versus them" thinking, Whole Foods says, "has no place in our company".
One of its strategies involves a commitment to making jobs "more fun by combining work and play and through friendly competition to improve our stores".
That might just be enough to make Bezos – commercial genius, hardnosed profit-generator and capitalist icon supreme – shudder.
And then, of course, there's the robot question. Amazon is constantly scouting for ways to implement automation and robotics to enhance efficiency and productivity. An Amazon spokesman said that there were "no plans to use no-checkout technology to automate the jobs of cashiers at Whole Foods" and also said that no job reductions are planned, but staff are reportedly worried about what could happen further down the line. Amazon is likely to want to cut prices to help its latest asset shed a longstanding "Whole Paycheck" nickname. But could that be getting dangerously close to imperilling the very things that Whole Foods is valued for?
What will high-end shoppers, who value face-time and enjoy spending their abundant disposable income on cold-pressed coconut oil, make of the new approach? Will Whole Foods be able to maintain its image as an independent, environmentally committed, premium grocer? Or will Amazon's cutthroat competitiveness leave a bitter taste in the mouths of its most committed customers?
On the other hand though, perhaps this is exactly the tough love – the white knight – that Whole Foods needs. Times, after all, have not been easy.
It's posted seven consecutive quarterly sales declines at established stores and, in the face of pressure from activist hedge fund Jana Partner, it was recently forced to overhaul its board of directors.
Before surging 26 per cent when the deal was announced, Whole Foods shares had fallen around 45 per cent from their high in October 2013. The company has been losing ground to the likes of Target, Kroger and Wal-Mart.
Being virtuous, healthy, organic and philanthropic is all fine and well. But the changing world of business is a tough place to play.
So yes, we may be about to witness the biggest culture clash in recent corporate history but ending up on Jeff Bezos's plate might not be such a bad thing for Whole Foods in the long run. Misplaced lunch order or not.
Register for free to continue reading
Registration is a free and easy way to support our truly independent journalism
By registering, you will also enjoy limited access to Premium articles, exclusive newsletters, commenting, and virtual events with our leading journalists
Already have an account? sign in
Join our new commenting forum
Join thought-provoking conversations, follow other Independent readers and see their replies