I'm glad we have a new definition of anti-Semitism after the demoralising year I've had as a Jewish woman in the UK
At a Momentum meeting in South London, one woman voiced her concerns about how Jewish media elites were controlling the British press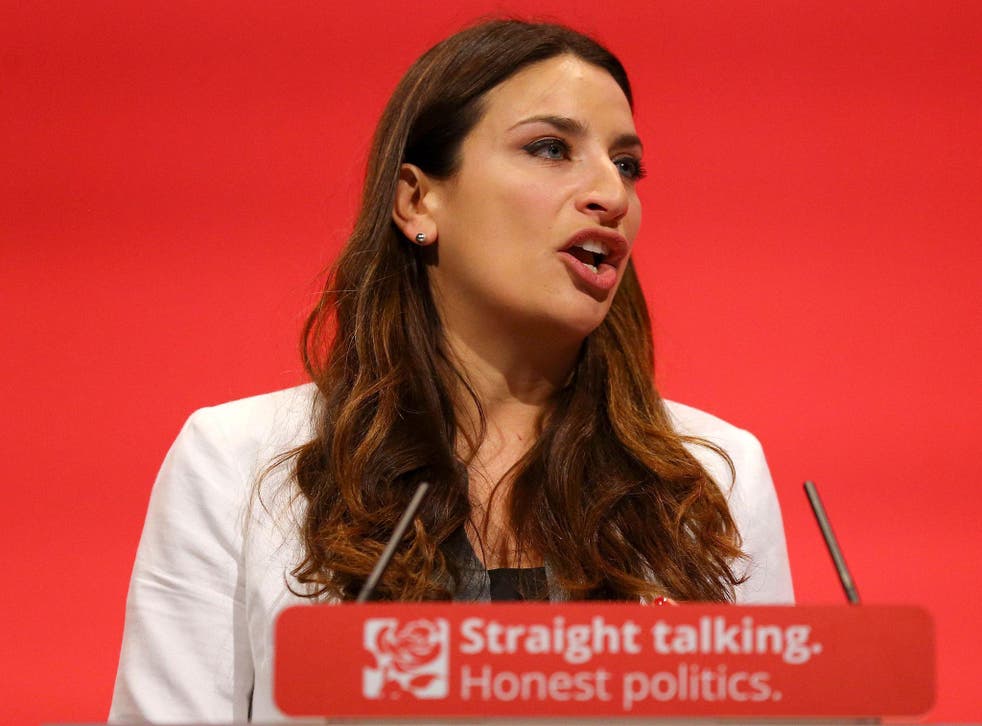 Last summer I attended a Momentum meeting in South London for a debate entitled 'Addressing anti-Semitism and anti-Zionism on the left.' During the floor speeches, a woman stood up and voiced her concern about the likelihood of "the Rothschild Banking state" taking over. A second person stood up and spoke about how Jewish media elites were preventing any other form of racism from getting into the mainstream press. Then someone said that Tony Blair's media team were run by Mossad agents. It was a long evening.
Yesterday Theresa May released a statement about the Government's intention to adopt a new official definition of anti-Semitism drafted by the International Holocaust Remembrance Alliance. The definition, which emphasises the use of "collective condemnations of Jews or Jewish institutions and communities" is attempting to make it abundantly clear what anti-Semitism looks like when played out in the present day.
For me, it represented recognition of the increasing complexity needed to address racism and prejudice that minorities continue to face.
The left in 2016 has not been great for Jews. As a member of the Labour Party, there were a number of times this year where I felt that I had to pick between being left-wing and being Jewish, or being female and being Jewish. The adoption of this new definition of anti-Semitism will create opportunities to address and challenge the kinds of tropes about Jews that seem to have become a pernicious part of public discourse over the last year.
Brexit racism and the fightback

Show all 9
But it is also the wider, global political context that emphasises the importance of the adoption of this definition. As our political landscape shifts increasingly rightward, it is fundamental that we do not lose sight of the real and tangible threat of a continual legitimisation of white supremacist ideas – ones which threaten the multicultural and tolerant values that exist in Britain.
As someone who spends my time balancing my Jewishness with an engagement with wider British society, I am conscious of how lucky I am that to live in a country where generally my identity is not up for debate. I walk around London wearing a Star of David and feel safe in the knowledge that for the most part it will go unnoticed.
Speaking to my friends this week, I found it comforting to hear that on the whole, they felt similarly. But underlying in these conversations was the tone of almost pleasant surprise at not experiencing hate crimes. And this is where the tension ultimately lies. Because even though we are not having to deal with the Jobbicks or the Bannons of the world, the threat of what could happen in a society where there seems to be a growing tacit acceptance of racism as "worries about immigration" or "hitting back at political correctness gone mad" is still deeply worrying.
It is not coincidental that public Jewish figures like MP Luciana Berger face so much online vitriol, many of which is driven from neo-Nazi forums. The problem with hate crimes is that they are meant to cut through your identity; to ensure that, no matter how integrated you may feel in your country, you'll never quite belong.
This isn't a feeling that's unique to Jews. Minority communities across the country experience this kind of prejudice on a daily basis. The IHRA anti-Semitism guidelines being adopted should be a rallying cry for the Jewish community to stand up in solidarity with other groups in this country who experience similar or higher levels of hate crime.
Register for free to continue reading
Registration is a free and easy way to support our truly independent journalism
By registering, you will also enjoy limited access to Premium articles, exclusive newsletters, commenting, and virtual events with our leading journalists
Already have an account? sign in
Register for free to continue reading
Registration is a free and easy way to support our truly independent journalism
By registering, you will also enjoy limited access to Premium articles, exclusive newsletters, commenting, and virtual events with our leading journalists
Already have an account? sign in
Join our new commenting forum
Join thought-provoking conversations, follow other Independent readers and see their replies