By limiting criticism of Israel, Theresa May's new definition of anti-Semitism will do more harm than good
When I participated in a debate at the University of Birmingham on Israel and Palestine a few years ago, organisers told us not to use the term 'apartheid', for fear of falling foul of a definition of anti-Semitism recently passed on campus – the same definition now given a new lease of life by Theresa May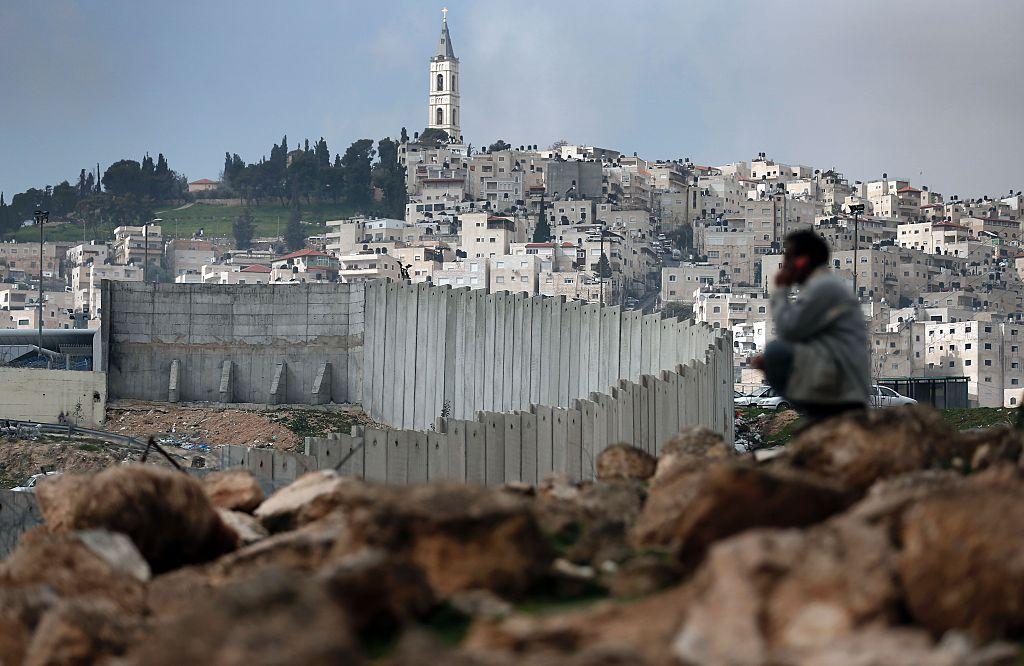 Prime Minister Theresa May today announced that the UK is formally adopting a definition of anti-Semitism agreed on earlier this year by the International Holocaust Remembrance Alliance (IHRA).
This definition is not new, however, and it poses a familiar threat to legitimate criticism of the State of Israel.
The text of the IHRA definition is based on, and very similar to, a draft document first circulated by a European anti-racism agency in 2005, only to be subsequently abandoned as not fit for purpose.
That particular definition, drafted with the help of pro-Israel advocacy groups, was the subject of serious critique for its conflation of genuine anti-Semitic bigotry on the one hand, and criticism of or opposition to Zionism and the State of Israel on the other.
Israel accept help from Palestine after forest fires
It is that definition which has now been resuscitated, and endorsed by a Tory government that has already sought to intimidate Palestine solidarity activism and undermine civil society boycotts.
I have experienced for myself how such a definition can have a chilling effect on free speech.
When I participated in a debate at the University of Birmingham on Israel and Palestine a few years ago, organisers told us not to use the term "apartheid", for fear of falling foul of a definition of anti-Semitism recently passed on campus – the same definition now given a new lease of life.
In fact, the definition endorsed by May is almost identical to the one at the heart of a free speech furore in the US, pitching pro-Israel senators against groups like the American Civil Liberties Union and Jewish Voice for Peace, who oppose efforts they see as intended to stifle pro-Palestine activism.
Writing in Israeli newspaper Haaretz last week, American Jewish commentator Peter Beinart suggested that such efforts "to classify anti-Zionism as anti-Semitism, punishable by law" are a direct response to the growing number of "progressives" who "question Zionism".
Beinart dismissed the idea that "denying Israel the right to exist" constitutes anti-Semitism, noting that "political Zionism – the belief that Jews enjoy the greatest safety and self-expression in their own state – has always been controversial even among Jews."
Such views are not uncommon in US or even Israeli publications, but rarely appear in British papers. This lack of critical thinking and dissent when it comes to Israel and Zionism – especially in terms of understanding the Palestinians' decades-long experience – now seems unlikely to improve.
However, efforts to censor can often backfire. The Boycott, Divestment and Sanctions (BDS) campaign, for example, has used the Israeli government's attacks to secure high-profile backing for the right to boycott from legal scholars and European diplomats, among others.
Interestingly, the Prime Minister announced the adoption of the new definition of anti-Semitism at a meeting with the Conservative Friends of Israel, where she described Israel as a state that "guarantees the rights of people of all religions, races and sexualities".
Such a claim is met with scorn by the Palestinians, many NGOs championing human rights, and Israeli activists, who are familiar with historical mass expulsions, institutionalised discrimination, and a half-century long military regime of colonisation and displacement.
It is precisely because awareness of those facts is growing that the Israeli government and its friends and allies are desperate to smear and shush – even if it means compromising the fight against genuine anti-Semitism with muddled definitions.
Join our commenting forum
Join thought-provoking conversations, follow other Independent readers and see their replies