The anti-vaxx movement has reached peak stupidity – more than half of US parents believe immunisation causes the flu
I've been called a sheep and ridiculed by anti-vaxxers for putting my children's health in the hands of doctors instead of crystals and herbs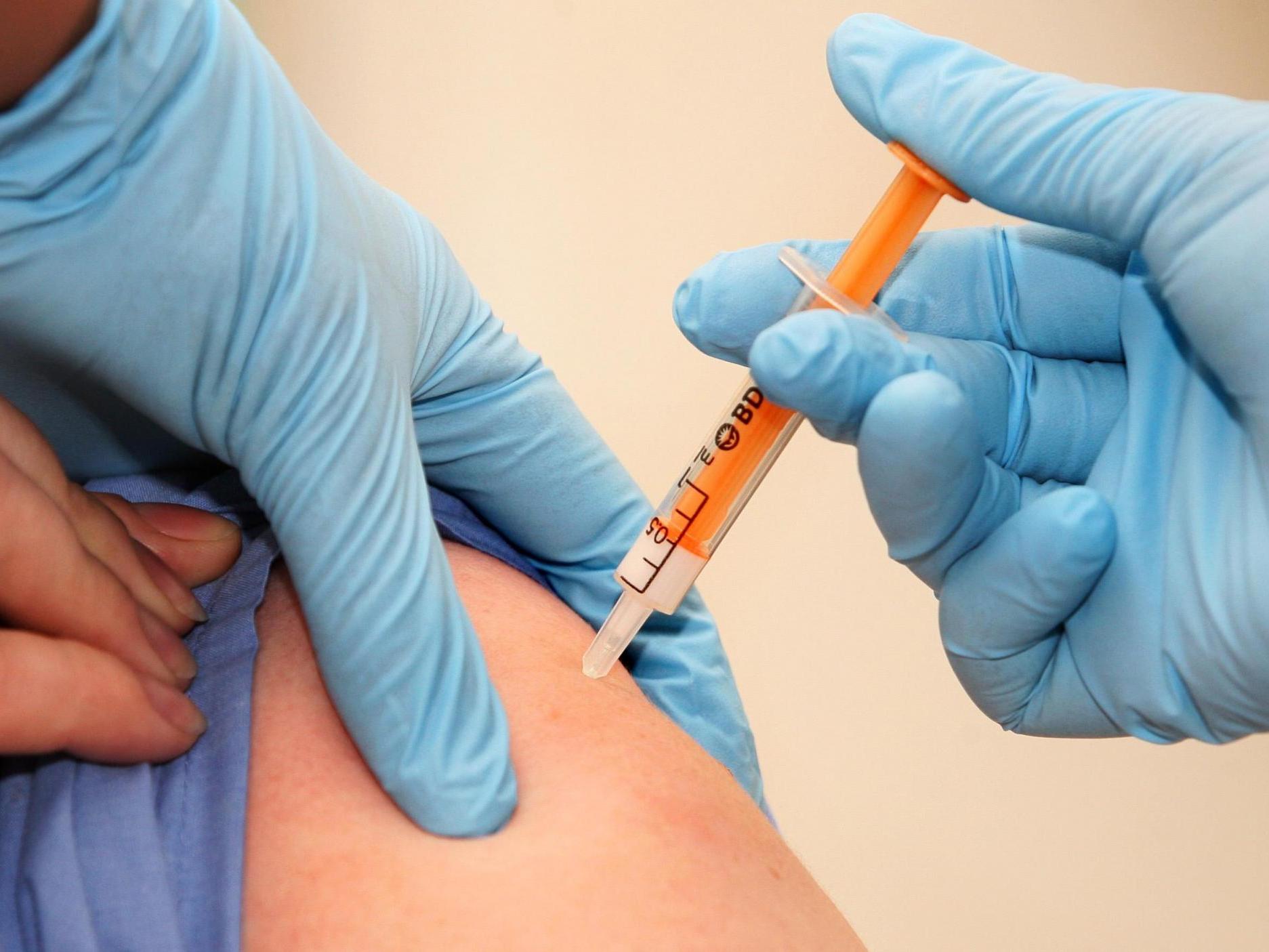 Every winter, there is one issue that polarises opinion, particularly among parents – is the flu jab a good idea?
No matter where I hear this issue being discussed, the same argument comes up over the false belief that getting the vaccine will give you flu.
Researchers in the United States found more than half of parents believed their child could get flu from being immunised against it. And although this study was released weeks ago, it is still dominating online discussions into 2019.
Let's be clear, this is absolute nonsense – there are no active viruses in the vaccine. But the growing anti-vaxx movement is encouraging more people to buy into the idea that immunising the most vulnerable members of our society against potentially deadly diseases is a conspiracy by money-making pharmaceutical companies.
World news in pictures
Show all 50
These tin-hat theories may have seemed amusing at first but they are becoming increasingly dangerous. They are leaving the weakest in our population exposed, without the protection previously offered by herd immunity.
As a mum of four children under 10, I feel lucky to live in a country where we are offered life-saving immunisations for free. All we have to do is make an appointment and turn up.
I trust the medical professionals to know more than me about their specialist subject. But for putting my children's health in the hands of doctors, I have been called a sheep and ridiculed by anti-vaxxers, who would rather put their faith in alternatives such as crystals, herbs or clean eating.
In the runup to the EU referendum, Michael Gove famously said people in Britain had had enough of experts. But tell me, do you really believe a few hours of consulting Google or chatting on an online forum is worth more than the years of blood, sweat and tears academics have poured into their PhDs?
Andrew Wakefield defends his decision to spread his anti-vaccination message in America
I am not disputing lots of people have felt a bit yucky in the days following a flu vaccine. The immunisations are given at a time of year when bugs and viruses are rife and simply leaving the house for a pint of milk means running the gauntlet of germs to get home in one piece.
However, feeling a bit off is NOT the flu. When someone tells me they have the flu, most of the time I don't believe them.
Anyone who actually has the flu is far too ill to stand complaining about it in the supermarket or post status updates on social media. I have had flu twice in my life and both times, I felt like I was dying.
Support free-thinking journalism and attend Independent events
I couldn't have left my bed if someone had placed a million pounds at the end of it. When I hear people merrily saying they would rather risk catching flu than bothering to get immunised, I can only assume they don't realise how serious it is.
The first time I caught flu, my baby and toddler got it too. That feeling of helplessness as we all lay in a heap, too weak to move and with no appetite to eat made me resolve that I would never intentionally leave them at risk again.
My three oldest kids were all given the nasal spray at school so I didn't even have to wrestle them along to the local GP surgery. It was quick, it was painless and they got a nice sticker to show off at hometime.
Make no mistake about it – flu kills. Every year, about 600 people will lose their lives due to complications from the virus and some years will be far worse than others with an estimated 11,000 deaths in 2013-14.
With the many different strains of flu in existence, we can't wipe out the virus altogether, but by letting the experts do their job, we could save lives.
Join our commenting forum
Join thought-provoking conversations, follow other Independent readers and see their replies