We're not less clever in Appalachia: Growing up at one of the worst high schools in Kentucky
When I moved from a 'national school of excellence' in Ohio to a bottom-performing school in the mountains, I didn't know how different education in America could be. Now I realize my experience serves as a cautionary tale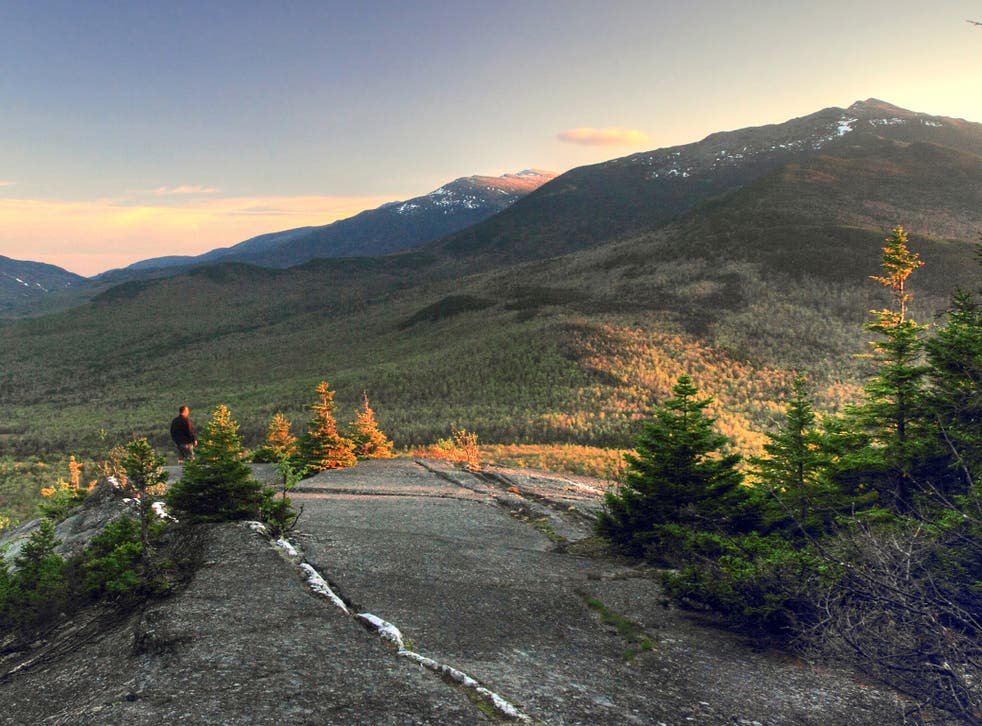 I say I am "from Appalachia", but this is not strictly true. I was born and raised in Dayton, Ohio, spending my Easters, summers, and Christmases in Eastern Kentucky and East Tennessee, where my family has lived for generations. I didn't move permanently to the mountains until I was 15. Still, I consider myself Appalachian, and so does my Appalachian family and the community from whence I came.
Yet being an outsider on the inside, or an insider who has been out, has been instructive. I have seen how inequality has shaped life in the mountains versus elsewhere, and been forced to confront it. It is an inescapable reality, one that permeates every facet of life — from inadequate healthcare to a lack of jobs to dilapidated or nonexistent infrastructure. 
Nowhere is this pervasive inequality more evident than in our public schools. 
Growing up in Ohio, I went to a middle school that proudly boasted of being named a "national school of excellence." When I was ten, the Treasurer of the United States spoke to the student body. My freshman year, I was the understudy in our production ofThe Matchmaker, competed at the state level in a drama competition starring in a two-character, one-act play, and earned enough points to be inducted into the International Thespian Society. I played violin in the school orchestra. We took field trips to the nearby art museum. I was even elected to the Student Senate. 
Attending college was a given. We believed the world was our oyster. Given the opportunities our school provided, we had every reason to think that.
I moved to Kentucky at the beginning of my sophomore year. What I didn't know then was that I would be attending one of the worst-performing high schools in the state. I graduated in 2004, but the data from six years later — in the 2009-2010 school year — presents a fairly accurate picture of what it was like going to Leslie County High School in the '00s. Only 65 percent of our student body was proficient in reading at that time, and only 40 percent were proficient in math.
The first time I heard a teacher offer to read a test out loud to a student, I laughed. I wasn't trying to be cruel, but we were sophomores in high school. Surely, I thought, we had all learned to read by now. The sharp glare of the teacher's stare told me that no, actually we had not. It was a startling realization. 
I was gutted when I learned that the only drama program LCHS featured was a class called the History and Appreciation of the Visual and Performing Arts, taken only by sophomores and offered only because the state required it; the drama portion was taught by an English teacher. We had a small band, but no orchestra. There were sports, but nothing more exotic than track and field — certainly no soccer team, and no one had even heard of lacrosse. 
Academics were no better. Until my senior year, we did not have advanced placement courses. The classes we did have were only the basics required by the state, and even those were not always available. When I was applying for colleges, my school had to write a letter explaining that I hadn't fulfilled the foreign language requirements because our school did not have a foreign language department. To this day, I speak only English. 
Several teachers — and I use that word loosely — thought instructing meant having students read a textbook and do "packets" full of xeroxed worksheets. My physical science teacher never once taught a lesson, having taken the job apparently only to coach football. Instead, my friend Stephanie and I sat in the back, doodling and gossiping and coming up with inside jokes that remain funny to us to this day (go on, ask us about the runaway dildo.)
There was no money to recruit better teachers, so the bad ones kept their jobs. After all,someone had to teach at LCHS. Those who did try to teach were often confronted by a classroom with many recalcitrant students who saw little value in education. 
Far from the given it had been in Ohio, college was a pipe dream, something available only to rich kids. Most students couldn't see past the economic inequality which characterized every facet of their lives, and who could blame them? When all you see around you is deprivation, when even many of your teachers think you are so worthless they can't even be bothered to teach you, it is hard to envision a better life.
This was not everyone, of course. Several of my friends from high school did go on to college. One is now a doctor in Louisville, another a successful musician in Nashville, and still another a teacher at our old high school — one of the few who went off to college to actually return to Leslie County. Yet this attitude was widespread enough that one teacher remarked to me that nothing in Appalachia would change until the culture changed. "We need parents to value academics as much as football," she lamented. I agreed at the time. There is certainly a resistance to change in our region, a distrust of outsiders and a resignation that the way things are is the best we can hope for. 
But I think two other teachers came closer to the mark. Upon learning I hoped to one day be a schoolteacher myself, they pulled me into a classroom. "Don't become a teacher," they implored me, explaining that it was a thankless job. The expectations on teachers were too high and the state funding and support was too low. Having just spent three years as one of their students, I took their words to heart.
Looking back, they were right, at least about Leslie County. Public schools in America are notoriously classist; the wealthier a community is, the higher the property taxes, the bigger the school levy. Leslie County is vast, but the population is small and poor. Thirty-two percent of the fewer than 10,000 people who call Leslie County home live below the poverty line. Home values only average around $42,000, meaning that local tax revenue is drastically lower than in most areas of this country, leading to underfunded public schools. 
Students at my suburban Ohio school were not inherently smarter than they were in my Kentucky school. Rather, they had benefited from years of growing up in a well-funded system that was able to take academic achievement and extracurricular success seriously. This is why I am heartened by President Biden's education plan, which the Washington Post describes as "the largest federal investment in education in at least half a century." 
Proposals like that of Senator Mike Bennet (D-CO) to expand Title I funding and better target it at high-poverty schools are welcome and should be supported. Things can change, but only if we work hard to make sure they do. 
This bears out in the data. In 2009, my alma mater was in the bottom-performing 5 percent of Kentucky high schools. A new principal and an influx of state funding helped turn it around. In 2012, only 33 percent of Leslie County High School seniors attained a diploma; by 2019, that number had risen to 99 percent. Grants from a local college and federal programs helped recruit better teachers and pumped much-needed funds directly into the schools, changing the lives of its students in the process.
Even when I was still a student, there were teachers trying to make a difference. The same teacher who bemoaned the culture of Appalachia convinced the school to let her teach a political science class my senior year. I excitedly took it, and our class developed both a school newspaper and a student council. Another teacher started a drama club at the same time, and even though we lacked an auditorium, we put on plays in her classroom and rehearsed at her house on weekends. I played Peter Pan, and I still regularly quote ones of my lines: "Oh, the cleverness of me!"
My success is not down to my cleverness, though. It is down to the head start I got in better-funded schools and the teachers at Leslie County High School who did the best they could with what little we had. Give them and the students they teach the same resources as wealthy schools, and the intergenerational poverty that has come to characterize Appalachia will be a thing of the past. 
After all, every child deserves a good education, whether they live in Manhattan or Muncy Creek.
Register for free to continue reading
Registration is a free and easy way to support our truly independent journalism
By registering, you will also enjoy limited access to Premium articles, exclusive newsletters, commenting, and virtual events with our leading journalists
Already have an account? sign in
Join our new commenting forum
Join thought-provoking conversations, follow other Independent readers and see their replies