The US military is using video games and esports to recruit – it's downright immoral
Recruitment for the military within western countries is generally failing, and its relationship with video games is being strengthened all the time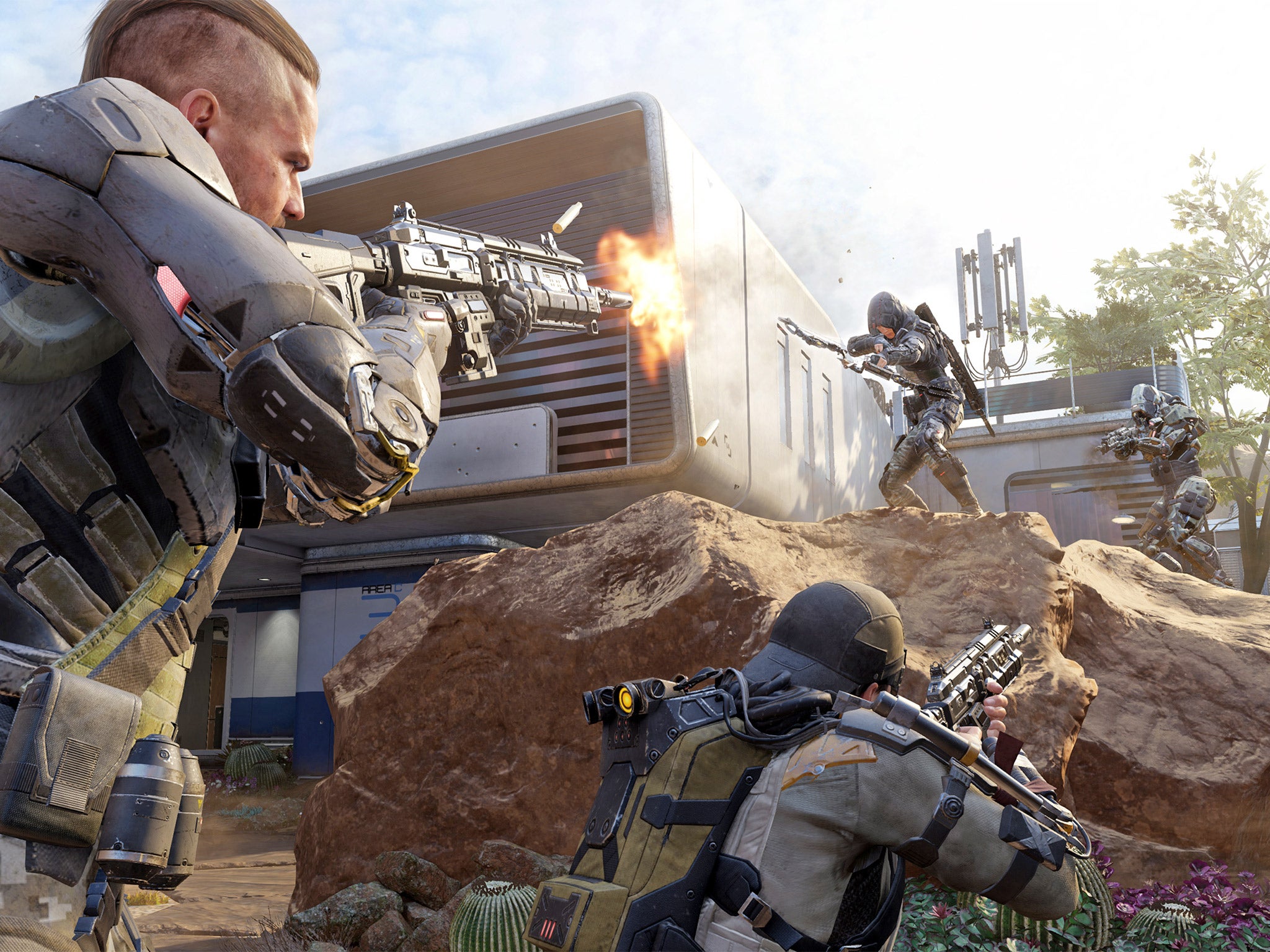 At the end of the US army's fiscal year this past September, the independent military news source Army Times reported that it had failed to meet its recruitment target by 7,500 bodies, despite offering up to $40,000 in bonuses, shorter enlistments and student loan repayments.
Last week, via a Reddit Ask Me Anything forum, the US military announced its intention to create a military-branded esports team and enter into a video games competition. The military said the team would be populated by active personnel, reservists and veterans, bringing together accomplished players of first-person shooter (FPS) video games like Call of Duty, PlayerUnknown's Battlegrounds, as well as this year's breakout title, Fortnite, to tour esports competitions. Their attendance will be shadowed by army recruitment officers.
Newzoo, a company that tracks intelligence in the digital games industry, estimates that by 2019, 427 million people will be playing video games. The military's encroachment into such a burgeoning entertainment space, occupied largely by young people, poses a variety of serious ethical dilemmas.
There's been recent controversy in the UK about the army's ability to have a presence at secondary school career days. The UK is currently the only EU country to permit 16-year-olds to enlist and begin training. In 2016, the UN committee on the Rights of the Child strongly advised the UK government to "reconsider its active policy of recruitment of children into the armed forces" and "ensure that military recruiters' access to schools be strictly limited".
The message was clear. Let children be children. Last year, Marvel comics dropped a planned partnership with defence specialist Northrop Grumman after a severe backlash. It's hard not to think the same kind of outrage is deserved when considering the US military's forthcoming move into the esports space.
The military has been coveting the video game industry, even dipping into it from time to time, for decades. Between 2016 and 2017, the Australian Defence Force hosted a variety of playable virtual experiences on their website, proclaiming that participation would allow the player to "experience what it's like to work in the Navy, Army or air force as an engineer". Dave Anthony, a British former writer of the FPS titan Call of Duty, was even invited to Washington DC to join a group of military experts to discuss the future of warfare. The man coordinating the talk, former Pentagon official Steven Grundman, had reached out to Anthony after watching his son play Call of Duty: Black Ops 2, which Anthony wrote and directed, as Grundman was impressed by "the realism and authenticity" in the game.
The US military founded its own FPS as far back as 2002. Entitled America's Army and conceived by Colonel Casey Wardynski, the army's chief economist and professor at the United States Military Academy, the game has been transparent about its intentions from its very inception. The aim was, Wardynski said, to "use computer game technology to provide the public a virtual soldier experience that was engaging, informative and entertaining".
The relationship between games and the military is being strengthened all the time. It's rarely reported that makers of FPS titles have to pay a licence fee to weapons manufacturers in order to use their weaponry within their games. Both US and British armed forces have controlled attack drones with unbranded Xbox controllers in the past, blurring the lines between play and real-life bloodshed further. But surely the skills required on the battlefield are different to those needed to be successful in front of a PC?
"I don't think they're looking for the skill set as much as the receptiveness to the message," Monash University ethicist, Professor Rob Sparrow told news.com.au. "If you're fantasising about this stuff, it might seem plausible that you would be willing to do it in real life. The military is also aware that gaming is one of the main forms of media consumed by young people."
Support free-thinking journalism and attend Independent events
Recruitment for the military within western countries is generally failing. Earlier this year, the British armed forces revealed that they were 4,000 bodies short of meeting their recruitment target, with private contractor Capita coming in for criticism from Defence Secretary Gavin Williamson, describing the company's efforts as "pathetic" and a "national disgrace". Capita had produced a series of expensive adverts that attempted to show the army as a progressive space, the animated shorts showing crying soldiers, mirroring the critique of "toxic" masculinity that has defined other media in 2018. Unlike their US counterparts' blue-sky thinking, the Ministry of Defence has said they will now return to more traditional, localised forms of recruitment.
But with recruitment down – and, in the wake of lengthily conflicts in Iraq and Afghanistan, as well as confidence in a military career at historic lows – the fear is that other armed forces outside the US will continue to bring glamour to entertainment fields like video games, looking outside of traditional recruitment techniques, in a bid to strengthen their ranks.
Video games are capable of such societal good. Recent research has suggested that playing video games can slow the natural breaking down of cognitive functions, increase accuracy within training surgeons and be as effective at treating depression as therapy. Even the US army uses games to combat soldiers' PTSD. It would be a tragedy to use them to propagate bloodshed.
Join our commenting forum
Join thought-provoking conversations, follow other Independent readers and see their replies