Parliament was always going to vote for Article 50 – Theresa May could have saved herself the embarrassment at the High Court
Jeremy Corbyn cannot credibly threaten to block Brexit. He called on the morning after the referendum for Article 50 to be triggered. But more importantly he couldn't take his party with him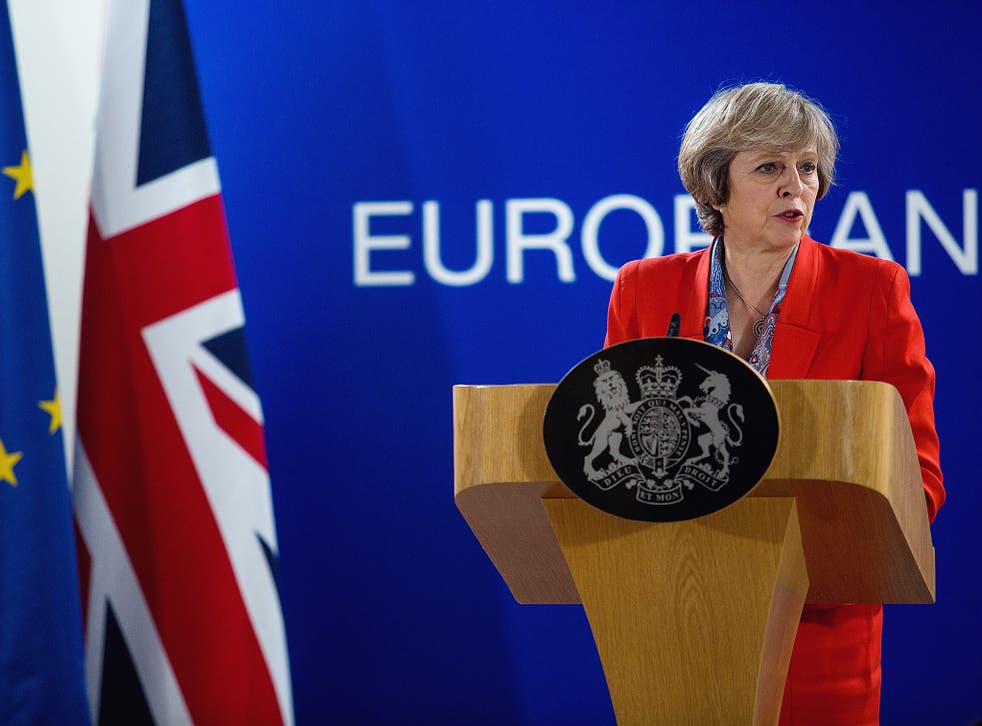 The folly of Theresa May's attempt to preserve her prime ministerial power has been exposed. She thought she had to defend her executive authority under the royal prerogative, but in so doing she has weakened herself.
Today's High Court ruling won't have any practical effect – Article 50 will still be triggered by March – but, even if it is reversed by the Supreme Court next month, it is embarrassing for the Prime Minister.
If Article 50 goes to Parliament it becomes a game of perceptions. Labour MPs don't want to be portrayed as blocking Brexit, but Labour leader Jeremy Corbyn wants to scare May into thinking they might. That was what John Smith did when he led Labour opposition to the Maastricht Treaty ratification in 1993.
High Court rules Government cannot trigger Article 50 without parliamentary approval
Because Smith was a paleo-pro-European – he had voted with Roy Jenkins and Roy Hattersley against the Labour whip to join the Common Market in 1971 – he could risk a temporary alliance with the Tory Eurosceptics.
It made no sense: Labour was voting for stronger social protection while Teresa Gorman and the Tory rebels were against the whole thing. The alliance of convenience was finally broken when John Major forced a vote of confidence in his government and the Tory MPs had to come back into line.
Corbyn can't do that because he doesn't have the pro-European authority in the first place. But also because the referendum gives democratic authority to a Prime Minister claiming to be carrying out the wish of the people.
Corbyn cannot credibly threaten to block Brexit. He called on the morning after the referendum for Article 50 to be triggered. But more importantly he couldn't take his party with him.
Brexit Concerns

Show all 26
Even the pro-EU centrist MPs such as Chuka Umunna and Emma Reynolds say they would vote to trigger Article 50. There is a large majority in the Commons for it. MPs can try to attach conditions to it but they won't succeed unless they are prepared to delay Article 50.
Even Corbyn knows he can't win a vote in the Commons for higher immigration, which is what soft Brexit means.
And the House of Lords is really not going to do anything that could be seen as opposing the decision of the people in the referendum.
Which is why May should have put Article 50 to Parliament in the first place. Her attempt to preserve her powers has paradoxically weakened her.
Register for free to continue reading
Registration is a free and easy way to support our truly independent journalism
By registering, you will also enjoy limited access to Premium articles, exclusive newsletters, commenting, and virtual events with our leading journalists
Already have an account? sign in
Join our new commenting forum
Join thought-provoking conversations, follow other Independent readers and see their replies