As a Cuban exile, here is what I think of Obama's visit to my country
It's not uncommon for a Cuban family to have close relatives who lost their lives trying to escape across the sea to America. Cuba has a long way to go - but this might be a start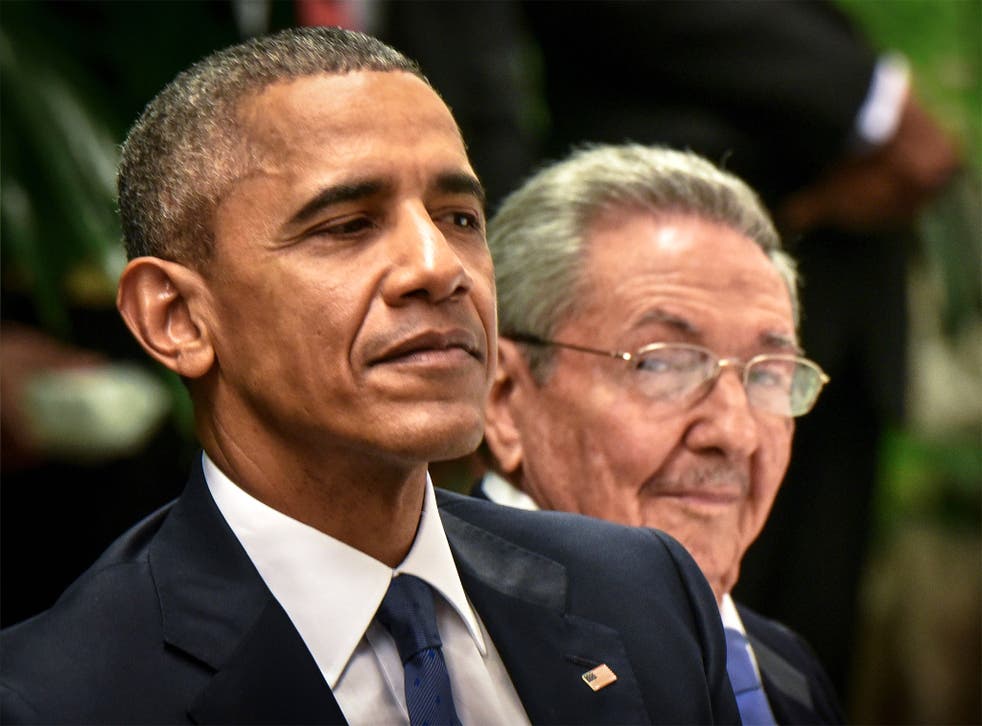 After the fall of the Soviet Union conditions on the island of Cuba drastically deteriorated. Grocery stores were consistently empty, basic necessities were increasingly scarce, and delinquency amplified as people grew desperate.
As a result some 35,000 Cubans, my family and I included, took to the sea in small boats, homemade rafts, inner tubes and refurbished vehicles in what has come to be known as the Balsero Crisis.
Sadly, although there are now over a million Cubans living in the U.S as a result of risking their lives at sea, thousands died in the attempt. It's not uncommon for a Cuban family to have relatives who just never made it.
This deep-rooted pain has led many Cuban exiles in the U.S to feel angry that we are improving diplomatic relations with a country that has done nothing significant to date to earn it; they believe we are appeasing a communist, notorious for violating human rights.
With Obama's visit over, Cuba's future is starting to look optimistic to the outside world, however the Cuban people continue to harbor an equal measure of anticipation and what seems to be increasing desperation.
Since the normalization of U.S - Cuba relations began, there has been another spike on the charts for dissidents risking their lives at sea and at home by engaging in public anti-government protests and acts of repudiation.
The real question everyone is wondering is: when will Cubans really be free? Free to hold their first Presidential election; free to criticize their government without fear of retribution; free from feeling so much despair that risking their lives on a makeshift raft seems like the best option.
Obama deserves credit for making a lasting impression on the people of Cuba - both there and in the diaspora - when he spoke directly about these issues. When he took the podium on Tuesday to give his historic speech, he capitalized on the opportunity to send a loud and clear message in front of the microphones: you deserve life, liberty, and the pursuit of happiness too.
I firmly believe we are one step closer to achieving a Cuba that is free at last. Yet for as long as communism reigns, real change will arise in spite of the government, not because of it.
Lourdes Rivery is an Ambassador for One Young World, a global forum for young leaders
Register for free to continue reading
Registration is a free and easy way to support our truly independent journalism
By registering, you will also enjoy limited access to Premium articles, exclusive newsletters, commenting, and virtual events with our leading journalists
Already have an account? sign in
Join our new commenting forum
Join thought-provoking conversations, follow other Independent readers and see their replies