As someone who's scrubbed floors for a living, my heart doesn't bleed for Prince Harry lacking a private life
Before taking up a more creative role, I spent time working in care homes, and in the hospitality and retail sectors. In these roles, I watched once-strong people lose their dignity on a daily basis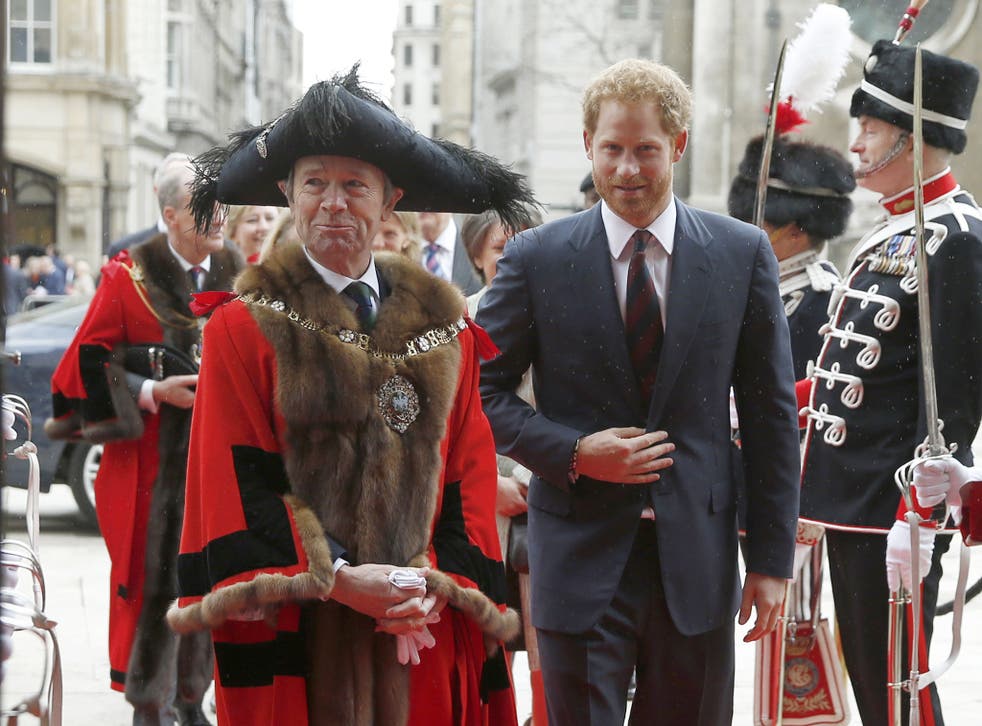 It seems there is barely a day that goes by that a young royal isn't making the headlines. It could be Princess Beatrice setting off on another five-star holiday (or more recently, as an after dinner speaker) or young Prince George wowing the world in his albeit staged but stately dressing gown.
This week, it is the turn of Prince Harry to make the headlines again (no, he hasn't been to another fancy dress party). When talking to Andrew Marr, Harry stated,"Sadly, that line between public and private life is almost non-existent [for me] anymore", before elaborating on the difficulties of meeting girls.
Prince Harry says the intrusion into his private life is 'incessant'
I find it very difficult sympathise with Harry. I don't expect to be swiping on Tinder and find our dashing prince ready to sweep me off my feet, but I refuse to believe he finds it difficult to meet girls.
With the rise of social media and instantaneous news, the truth is that nothing is private for people who put themselves (or, in Harry's case, are born) into the public spotlight. I understand that he didn't choose this life, but it's the lot he drew - and it's not such a bad lot, after all.
Whether he likes it or not, his job is to perform royal engagements in public arenas. He seems to genuinely enjoy meeting people from different walks of life and devoting time to wonderful causes - and having the media follow you on those trips is part of the job, and something you just have to deal with.
There are negatives to every job. Before taking up a more creative role, I spent time working in care homes, and in the hospitality and retail sectors. In these roles, I watched once-strong people lose their dignity on a daily basis while scrubbing the floors of the rich and famous in a well-known hotel.
I did not enjoy those aspects of the job. In the same way, Harry does not enjoy the pressures of being photographs day by day.
What Harry will never have to worry about are the struggles of your average Briton. There will always be food on his table and there will always be enough money to heat his home.
He does not have to wonder if he can afford the excessive deposit for a tiny flat. When he inevitably has children, they will have the best education and will go on to do what fills them with passion - because with aristocratic privilege comes huge opportunity and freedom to pursue what you love.
With this in mind, Harry is a royal that should be applauded. Instead of spending his time on flashy holidays or hiding away from the public like his older brother, Harry is at the forefront of his royal duties.
'Arrogant and insensitive': Stop the War Coalition attacks Prince Harry for admitting he has killed Taliban insurgents

Show all 18
He is in currently in Florida working at the Invictus games which he set up to support British veterans. He is a voice for ex-servicemen and women. He is also a UK ambassador for charities working with people who have HIV/AIDs, following in his mother's footsteps. He stated in a recent Sunday Times interview that "she's got a lot of unfinished business" - and Harry is definitely picking up on that.
He has been encouraged to seek a 'proper' job, mentioning in the same interview, "The reality is that most of the areas that I looked at…just simply weren't going to work. Some jobs are not even on the table, sadly." Fair enough.
The British public sees Harry as more relatable than some of his counterparts. He has made mistakes and displayed behaviours that may not be very regal (but not abnormal for any other person of that age).
At the same time, Harry leads a life of privilege that most Britons can only dream of. The world is his oyster, and the job he does is hardly a hardship. Whether he likes it or not, public scrutiny is a very small price to pay.
Register for free to continue reading
Registration is a free and easy way to support our truly independent journalism
By registering, you will also enjoy limited access to Premium articles, exclusive newsletters, commenting, and virtual events with our leading journalists
Already have an account? sign in
Register for free to continue reading
Registration is a free and easy way to support our truly independent journalism
By registering, you will also enjoy limited access to Premium articles, exclusive newsletters, commenting, and virtual events with our leading journalists
Already have an account? sign in
Join our new commenting forum
Join thought-provoking conversations, follow other Independent readers and see their replies