I broke the story about the AstraZeneca jab – but I'm still happy to have my second dose
A highly cautious approach to public safety, coupled with utter transparency about any problems seems sensible – but good sense is required from the public, too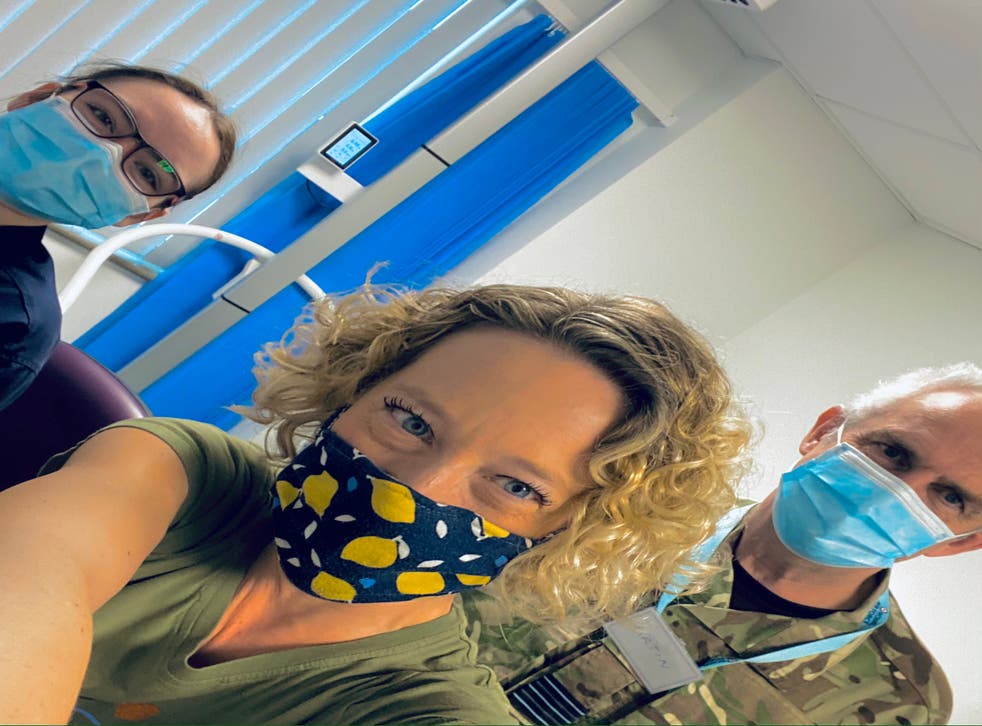 Leer en Español
If you were told you had a one-in-a-million chance of winning the lottery, you'd think it couldn't be you. So, logically, if you're told you've got a one-in-a-million chance of dying from a blood clot after having the Oxford-AstraZeneca Covid jab, you'd also think it was pretty unlikely.
Taking a long hard look at the probabilities, does yesterday's decision to stop giving under-30s the AstraZeneca vaccine make any sense?
To recap on the figures: British regulators declared that of the 20 million people who have received that jab so far, it was a "plausible" cause in 79 cases of blood clots, which included 19 deaths.
If you're a healthy 20-something, you're very, very unlikely to die from Covid, so why risk being killed by the very medicine that's supposed to protect you? Over the age of 30 – or at least 40 – the chances of dying of Covid rise dramatically, so the risk-benefit analysis changes.
That said, the clotting is a very, very rare side-effect that hasn't been conclusively proven – which means the fact that the government's medical advisers acted so swiftly is striking. And by doing so, they've attempted to avert the kind of debacle that has bedevilled governments and the health service through the decades.
Read more:
There's a public inquiry currently under way into the contaminated blood scandal – considered the worst treatment disaster in the history of the NHS. It left thousands of patients infected with hepatitis and HIV, causing many early deaths. Allegations of a Whitehall cover-up are at the heart of the inquiry.
It took 50 years for survivors of the thalidomide scandal to win a government apology and compensation. The morning-sickness drug hadn't been adequately tested, and it was only after countless lives had been ruined that pharmaceutical regulation was reformed to ensure better checks and balances.
And during the BSE outbreak, ministers continued to insist that infected meat products couldn't harm humans or other animals, even after scientists began warning of the evidence.
Successive health disasters cast a long shadow. In that context, a highly cautious approach to public safety, coupled with utter transparency about any problems seems sensible.
But good sense is required from the public, too. There's a danger that the pandemic has made us all acutely attuned to risk, simply because we have all the information in front of us. We know too much to sleep soundly at night. We've all become armchair epidemiologists – but are we equipped to understand the information we're being bombarded with?
I'm going to try and put it all in some perspective.
You've got a one in 250,000 chance of getting a clot after the AstraZeneca jab, and a one in a million chance of dying from that clot. That's roughly the same as getting struck by lightning (one in 1.2 million per year).
Far more dangerous is hopping in a car, which most of us do every day without thinking. The annual risk of dying on Britain's roads is one in 37,000.
Deadlier than any of those scenarios, though, is – in many age groups – Covid itself. It kills one in eight people who are infected over the age of 75, and one in 1,000 in their forties.
Those figures very much suggest the best approach is to keep calm and carry on jabbing.
When Channel 4 News broke the story on Monday about regulators considering stopping the Oxford-AstraZeneca jab for the under-30s, my editor and I worried about running it. We didn't want to be responsible for creating a public health scare at the height of a pandemic. We had a lengthy internal debate about the merits of the story, and thought long and hard about whether to go ahead.
Just a few minutes before we went on air, a leading government figure picked up the phone to urge us not to broadcast the story.
He accused us of "tabloid sensationalism" and implored me "as a mother" to think again.
We stood our ground. I knew how senior and well-placed my sources were. And as a public service broadcaster we have a duty to uncover all the facts about the safety of the vaccines, not least for the families of the 19 people who have died. The story set the agenda throughout this week: we were right to go with it.
And to return to the lessons of the past, governments have an obligation to reveal all they know about something that may have a devastating impact on someone's life, as soon as the evidence emerges.
Equally, it would be a tragedy if Britain's brilliant vaccine rollout was scuppered by a crisis in confidence. As someone who suffers from bad asthma, I've already had my first Oxford-AstraZeneca jab. I'll certainly be getting my second.
Cathy Newman presents Channel 4 News, weekdays, at 7pm
Register for free to continue reading
Registration is a free and easy way to support our truly independent journalism
By registering, you will also enjoy limited access to Premium articles, exclusive newsletters, commenting, and virtual events with our leading journalists
Already have an account? sign in
Register for free to continue reading
Registration is a free and easy way to support our truly independent journalism
By registering, you will also enjoy limited access to Premium articles, exclusive newsletters, commenting, and virtual events with our leading journalists
Already have an account? sign in
Join our new commenting forum
Join thought-provoking conversations, follow other Independent readers and see their replies