I'm an Austrian, a Libyan and a member of the metropolitan elite – and I'm devastated about my country's election results
I woke up with the same awful feeling I had when the Brexit results came in. It feels like Europe is rejecting me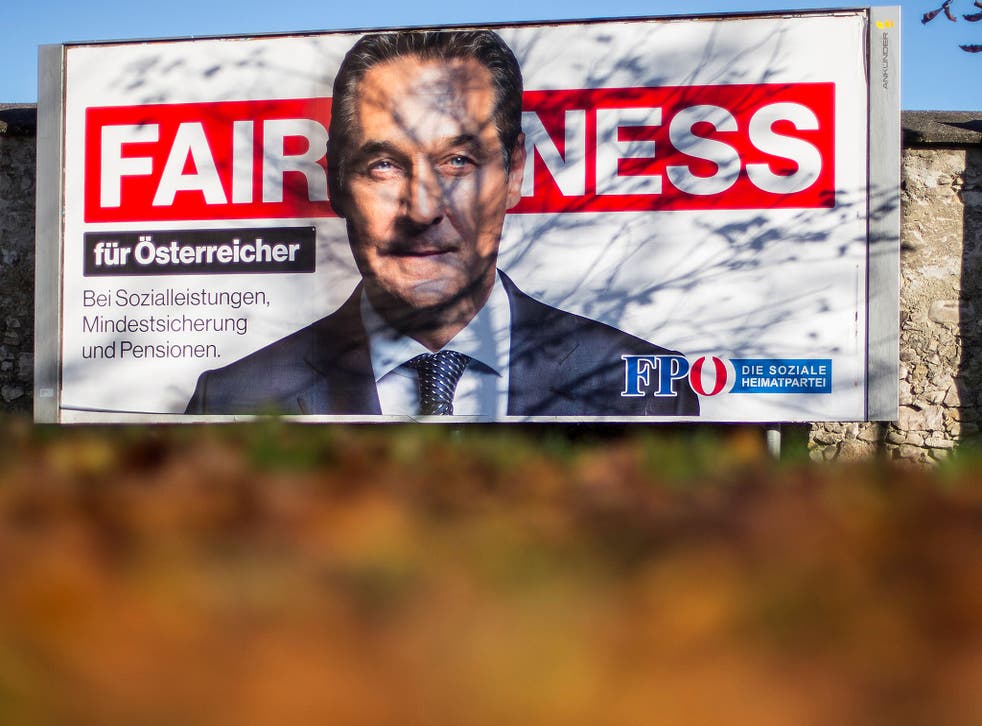 Confusion reigns about the Austrian election, but the results are mostly in: the OVP (Austrian People's Party) has received the highest vote percentage, followed by the SPO (Social Democratic Party of Austria) and then closely by the far-right FPO (Freedom Party of Austria). It looked like the Freedom Party would come in second, but postal votes have nudged the result into the other direction – though counting is ongoing and the result remains somewhat unclear.
What is clear is that the young Sebastian Kurz of the right-leaning Austrian People's Party has lead his party to victory at just 31 years old. The government will have to go into coalition, and the coalition is likely to be heavily right-leaning.
As an Austrian citizen whose family come from Libya, I find the result particularly upsetting. I woke up yesterday with the same awful feeling I had when the Brexit results came in. (Actually, the Brexit morning was marginally worse as I woke up, with the TV still on, to Nigel Farage sipping champagne and declaring independence.) It feels like Austria has rejected me – like I'm no longer wanted where I grew up, or in the UK where I live now.
Although it's a small country, we cannot ignore Austria's historical significance in setting political trends in Europe. Thus, we await that inevitable right-wing coalition, unless the SPO, with current Chancellor Christian Kern, manage to negotiate an unlikely deal, given the scandalous election campaigns run by all parties.
Austrian election results: Who is Sebastian Kurz?
Kurz ran his campaign as the fresh-faced, energetic politician untainted by years in "the establishment" – it was the Macron effect, perhaps with a tiny tinge of Trump. He will be my county's youngest ever Chancellor, and the world's youngest leader. However, we mustn't forget his short but significant history in politics. He became Austria's foreign minister at 27, and played a vital role in shutting down migration routes through Austria. A big part of his campaign centred on anti-immigration sentiments.
But it's the FPO's large vote share (with controversial candidate Heinz-Christian Strache) that truly scares me and my other Austrian friends. They caused a big stir in the country last year when they got to the final round of presidential elections with their candidate, Norbert Hofer, almost succeeding in becoming Europe's first far-right president since the Second World War. We breathed a sigh of relief when he didn't – but we knew it wasn't the time for complacency.
I wish media outlets would stop referring to the FPO as a "populist, far-right" party. They need to be called out for what they really are: a vicious, racist organisation that preys on the most vulnerable in society under the guise of patriotism. People like me don't have the luxury of being able to ignore that.
Austria election highlights anti-immigrant mood
Vienna, my hometown, voted largely for SPO (same as London did for Remain during the EU referendum) – so, on a personal level, I feel happy about the politics of the constituencies where I've chosen to put down roots. But when I ponder whether this really is a good thing, I feel torn. Perhaps it merely reaffirms the fact that I live in an echo chamber of liberal-minded, tolerant peers, most of whom come from the section of society which could be justifiably referred to as a "metropolitan elite".
In our digital age, it feels like the internet has done more to divide than unite us. Could I have done something to reconnect with disenfranchised voices if I'd left social media and tried to talk to people I wouldn't usually mix with face to face? Should I have tried to tackle the polarisation of views I now see everywhere reflected in our politics?
The Austrian election has been a turning point for me; none of these issues remain merely academic. I've never even met a Freedom Party supporter, despite the fact that they apparently make up more than a quarter of the Austrian population. If this is what happens when we section ourselves off, then I'm prepared to take responsibility, and to hold out an olive leaf as a self-confessed member of the establishment. If I can open a conversation with Freedom Party supporters, then I welcome a healthy debate with them – so long as they can take the time to consider my position too.
Register for free to continue reading
Registration is a free and easy way to support our truly independent journalism
By registering, you will also enjoy limited access to Premium articles, exclusive newsletters, commenting, and virtual events with our leading journalists
Already have an account? sign in
Join our new commenting forum
Join thought-provoking conversations, follow other Independent readers and see their replies