Autumn Statement: Osborne's obsession with debt targets could lead us to ruin
The public is being offered a false choice between a shower in scalding or ice-cold water with the Autumn statement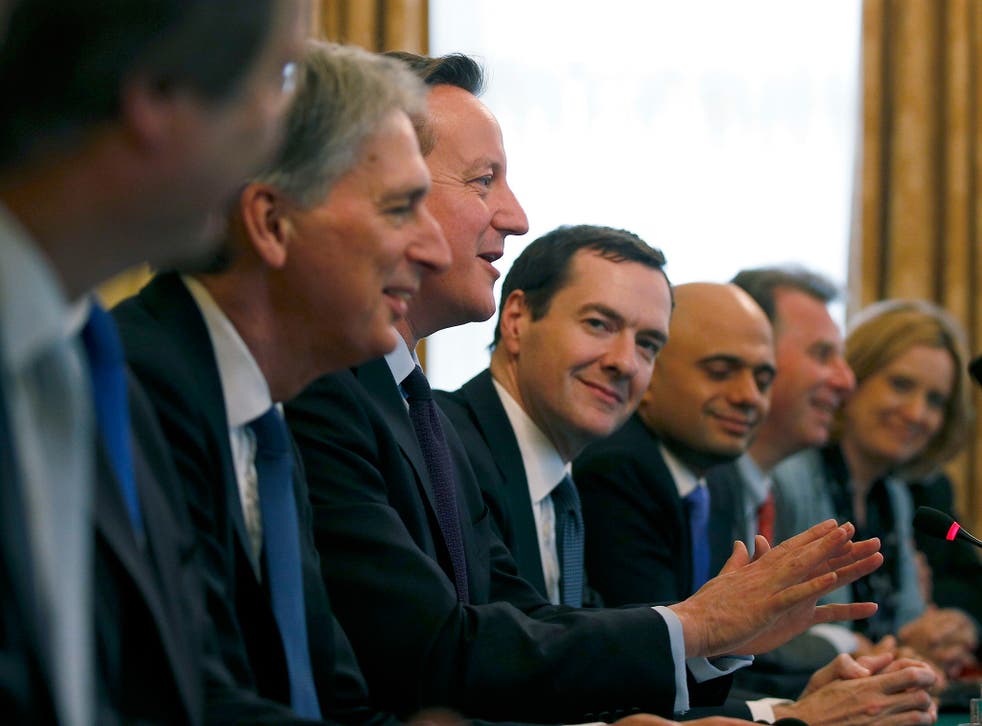 This year's Autumn Statement, due on Nov 25, incorporates a four year Spending Review with budget envelopes for government departments. The likely severity of cuts will fuel the debate on 'austerity'.
At present that debate is channelled into a binary choice: like/dislike, Facebook-style. On parts of the Left, there is a total rejection of 'austerity': any curbs on public spending. A bit more or less is immaterial.
Equally absurd is the Osborne doctrine that any weakening of the Treasury's deficit and debt reduction targets will lead to fiscal perdition and collapsing confidence in the UK. The public is being offered a false choice between a shower in scalding or ice-cold water.
Numbers matter. A balance is needed between financing desirable public spending, reasonable and fair taxation, growth and maintaining fiscal prudence. With the change of government the Chancellor has redefined the numbers to suit his small-state, ideological, agenda. Both the Labour and Coalition governments planned to eliminate the so-called structural deficit in the current budget: the irreversible damage caused by the banking crisis. That task was just over half completed by the Coalition. The Conservatives now plan not only to complete that task but to eliminate all government borrowing by 2019/20, including for capital investment: and all by spending cuts, with no net contribution from taxation.
There will be a sharp squeeze on public investment on top of the deep cuts since 2008. Neglect of public investment in infrastructure and building homes at affordable rents is already causing damage. More public investment is essential for projects like the –postponed- cross-Pennine rail project if the Osborne rhetoric about the Northern Powerhouse is to be made real. It is doctrinally obsessive and economically perverse, in a world of historically low interest rates, to finance infrastructure investment, instead, through more expensive private capital or foreign-French or Chinese-state entities, at long term cost to the public.
Another consequence is that the cuts have roughly doubled in scale from around 2.5% of GDP to 5%: £40 billion to 80 billion over 4 years. These cuts will be concentrated on two areas. First there is that part of the welfare budget which does not affect pensioners, notably cuts in tax credits hurting millions of poor, working families. The disabled are next in line.
Second, there is a planned cut, currently averaging 30%, in so-called unprotected departments, on top of deep cuts in the last parliament. One of us has already overseen cuts of 25%-and cuts of 40% in admin costs- in a major government department with responsibility for higher and further education, science, business finance, export promotion and industrial policy. Further deep cuts will hit investment in skills and innovation, undermining productivity and UK competitiveness.
The proposed cuts will damage other priorities. The NHS funding crisis requires switching care for frail, elderly, patients from expensive hospitals to community care. But this cannot happen if local social services budgets are sacrificed. David Cameron's disingenuous letter to his local Conservative council leader shows a wilful refusal to accept responsibility.
The Chancellor claims that all this is necessary to reduce government borrowing and debt. These are proper areas of concern. But a sense of proportion is necessary. The current public (net) debt to GDP ratio is around 80%, roughly twice the level before the financial crisis; but this mirrors what has happened in the USA and other major countries. The ratio is now much lower than in the half-century from 1914 to the mid-sixties or the half-century after the Napoleonic wars. And the cost of government debt service is currently lower than it has ever been thanks to historically low global interest rates. Arguably, we should be more worried about private debt which, thanks to extreme housing inflation and mortgage borrowing, is approaching the dangerous, pre-crash levels.
The debt debate reminds us that we have an obligation to the next generation which is already being compromised by the growing difficulty of access to the housing market and by a depleting environmental inheritance. But the next generation will not thank ours for neglecting investment in infrastructure and skills and undermining valued community services: precisely what the Chancellor envisages. He appears rattled by the criticism and is promising £100 bn. of capital investment over four years; but –at 1.5% of GDP- this is about half the level required. The IMF is cautioning against sacrificing productive investment in an obsession with debt targets. Osborne should listen to the IMF.
Vince Cable is the former Coalition Business Secretary and Chuka Umunna the former Shadow Business Secretary
Register for free to continue reading
Registration is a free and easy way to support our truly independent journalism
By registering, you will also enjoy limited access to Premium articles, exclusive newsletters, commenting, and virtual events with our leading journalists
Already have an account? sign in
Register for free to continue reading
Registration is a free and easy way to support our truly independent journalism
By registering, you will also enjoy limited access to Premium articles, exclusive newsletters, commenting, and virtual events with our leading journalists
Already have an account? sign in
Join our new commenting forum
Join thought-provoking conversations, follow other Independent readers and see their replies