Retirement homes for the ultra-rich are the latest trend in housing. Count me out
The real solution to ageing is living side-by-side with young people. And I have an idea of how that might look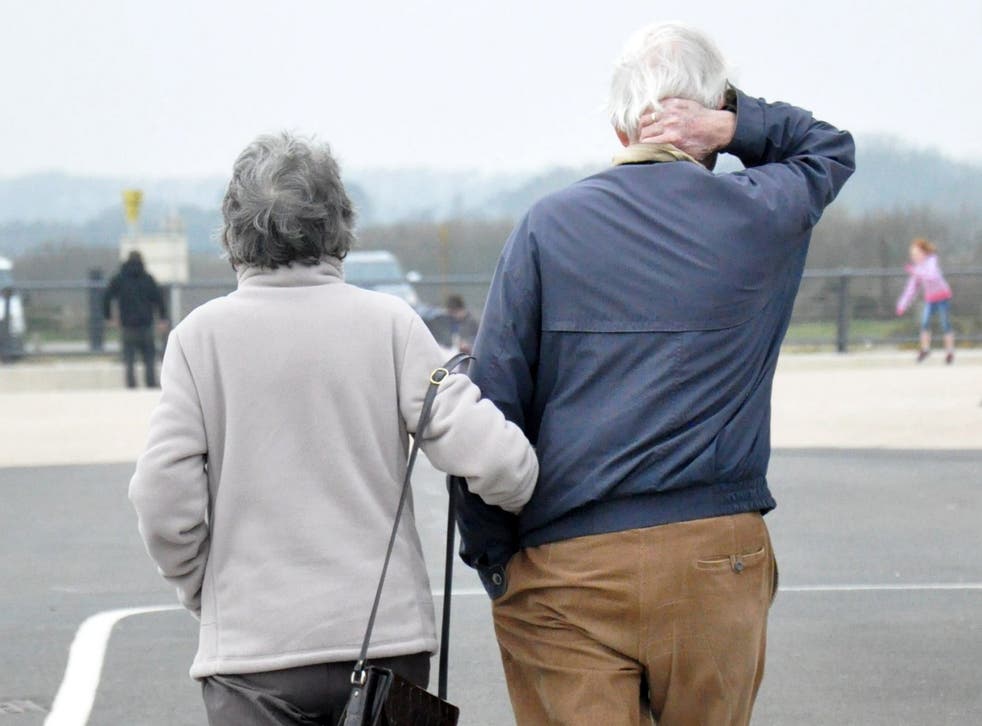 The notion of retirement is anathema – luckily, I can work from home or wherever anyone needs a woman in her early seventies to pontificate. In my twenties, I never imagined that I'd be working half a century later, but (back then) I didn't know anyone old except my grandparents. They seemed tired; worn down by hard work, the war and austerity. For millions of baby boomers like myself, 70 something looks and feels so different in 2018. We're fit and we're curious, and some of us still want to work.
Compulsory retirement has been a cruel policy resulting in millions of fit men and women being turfed out of jobs they adored and were good at, just to allow slightly younger people to move up the pyramid of power. Firefighters, nurses, civil servants, teachers, hospital receptionists – the list is endless.
However, let's not forget that many older people have to work because they have no savings. Up to 3.9 million women born in the 1950s are in this predicament because they received just six months' notice that the pension age for women was being raised to 65, in line with men.
A record number now face financial hardship, many caring for older parents and disabled children. Many of the jobs they are able to fill are at the lowest end of the pay scale, in retailing, catering and caring. The only upside of this appalling situation is that older women are still socialising through work, even though it's not necessarily by choice. Work might tire you out, but it keeps your mind fresh and stops you feeling isolated.
The other week, Theresa May announced a major shift in government policy, ordering the equalities office to focus on women in low-paid, low-status jobs rather than the gender pay gap or the lack of women at executive level. Sadly, she did not announce a review of the hardship brought about by changes in the pension age. If she really cared about people "just managing", this should be her priority.
When you stop working (whether through choice or not) or your children move far away, loneliness is exacerbated – which has become a huge issue in our society. The worst response to this is to move to a "retirement home" – currently being hyped as the perfect lifestyle choice for those with the cash.
"Generational segregation" is a new term which I can relate to – in some areas of London, all you see are young singletons (working in tech industries and new startups, or foreign students). Working people and families with small children live right on the edges of towns where housing is affordable – but they too are often in new ghettos, toytown developments of identical small homes with no shops, no schools, and no community centres.
'It's a lovely awakening': Elderly people and children sing and dance together in UK's first intergenerational care home
Our cities are now divided, not just along the lines of income or ethnicity, but age and employment. Young people are already resentful that older members of society often live in houses with empty rooms, reluctant to downsize because they don't want to lose a garden or leave a neighbourhood they know. Communication between the generations is at an all-time low.
The solution to cracking generational segregation is to start building a new kind of public housing, comprising blocks which incorporate units with shared kitchens and living spaces for young people alongside sound-proofed studio flats with cooking and bathing facilities and aids to mobility for older people. There could be a shared laundry, a gym, a café and meeting space on the ground floor.
At present, a version of my dream is only on offer to oligarchs. In the London borough of Kensington and Chelsea, home to the wealthiest residents in the UK as well as some of the poorest – where many of those affected by the Grenfell Tower disaster have not yet been rehoused – there has been an ominous-sounding new development in luxury housing.
Heythrop College, formerly part of the University of London, is being turned into a luxury care home for elderly residents: 142 flats with 24-hour nursing care, a hair and nail salon, a swimming pool, a library, bars and restaurants. The developers say the project is more like a five-star hotel than a care home. The rent is expected to be between £1,600 and £3,000 a week!
UK news in pictures

Show all 50
Another development in the Kings Road, called Auriens (opening in 2020), offers similar facilities, with penthouses on offer at a whopping £11m.
Developers are correct in their assumption that there's a huge gap in the housing market for properties aimed at over-65's, but neither of these projects are the solution. They will simply be boltholes and investments for the ultra-rich, many of whom will never visit the UK.
The real gap is for housing which brings generations together, and does not isolate them further inside luxury compounds. Residential communities are springing up all over the country; large period houses surrounded by parkland are being converted into homes for the well-off to age gracefully. But what they might offer in nursing support and soft carpeting they will fail to provide any intergenerational stimulation.
We can only slow the ageing process by interacting with people outside our immediate circle. That means continuing to experience the new and the unexpected. Luxury retirement homes sound ghastly.
Join our new commenting forum
Join thought-provoking conversations, follow other Independent readers and see their replies