The Bafta nominations are male, pale and stale – cinema has so much more to offer
For Best Director, every nominee was a white male. For Best Film – every director was a white male. For Best British Film – well, every director was a white male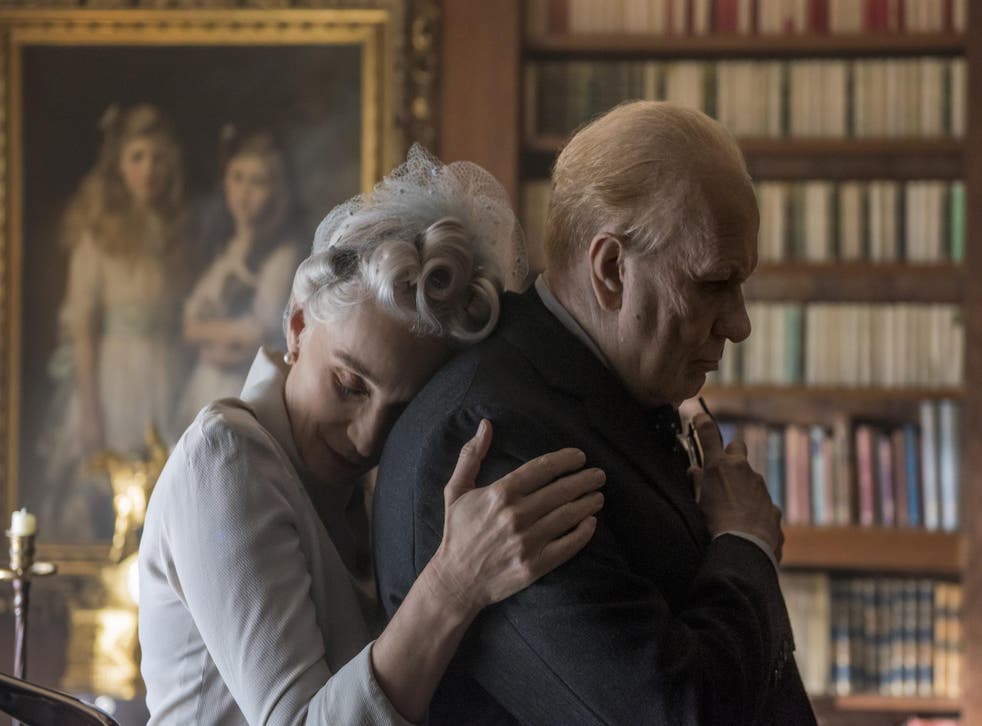 I hope I wasn't the only one depressed after seeing the Bafta nominations this morning. Only one day ago did we hear Oprah Winfrey deliver a profound speech about the power of cultural representation – she recounted how as a poor child growing up in America, it was watching black actor Sidney Poitier win an Oscar on TV that gave her hope.
Diversity on screen is an invaluable necessity that cannot be stated enough. For many of us on the margins – the people of colour, women, queer people, disabled people – whose identities have been erased, skewed, and exploited, seeing an honest representation of the world on screen is unquantifiably inspiring. For it tells us that there's a place for us in the world, that our stories are as important, that our lives are as valuable. When you don't see yourself represented, not only do you feel invisible, but you take it as proof that your dreams are only just that. That there isn't a seat for you at the table.
That's a bit how I felt when I saw today's Bafta nominations, and I worry it's what underrepresented kids and teenagers all over Britain are feeling too. The nomination roster is a closed landscape given the cultural diversity of the UK – for Best Director, every nominee was a white male. For Best Film – every director was a white male. For Best British Film – well, every director was a white male. And no women whatsoever were nominated for: Best Director, Cinematography, Editing, Music, Screenplay, Visual Effects and Sound. And it's truly inexcusable.
Oprah's Golden Globe speech: 'For too long women have not been believed'
It's truly baffling that Dunkirk and The Greatest Hour were nominated for Best Film. I personally think of Dunkirk as the nationalist Brexit-campaign's love child, with its incessant celebration of returning the heroic British men "home." Besides that, it seems literally every white man on the planet was cast in that film, with not a coloured person in sight – and don't give me the "but it's true to history" argument, as research shows ethnic minorities were very much present at Dunkirk. This whitewashed nostalgia is symptomatic of The Greatest Hour, which in representing Winston Churchill, conveniently misses out that he was a racist pro-colonialist.
And Three Billboards Outside Ebbing, Missouri? I mean, give me a break. Whilst Frances McDormand gives a sublime leading performance, the film's treatment of racism in America is insultingly flippant, and overall, it's I think one of the most self-satisfied, arrogant and overhyped films I've seen all year. The fact that such a film takes the place of a work like Get Out, which so bravely and boldly investigates racism in challenging new ways, is maddening.
UK news in pictures

Show all 50
And how was it that two women directors who made waves this year through challenging works were left off the key lists? Greta Gerwig blew audiences away with her confident and bold first feature Lady Bird, yet has been largely ignored. And I'm personally horrified that I am Not a Witch was snubbed for Best British Film and Best Director (whilst The Death of Stalin, Dunkirk and The Greatest Hour were). Rungano Nyoni is an essential black female British voice, whose take is one of the most original in tone, treating a difficult subject with deft satire that is hard to achieve.
There is some hope on the nomination roster, don't get me wrong. Francis Lee's God's Own Country shines a light on a gay, underrepresented working-class perspective with authenticity, and it's great to see the lens widened to rural places that have largely been forgotten.
But overall, I'm very concerned. Because as more white men take all the awards and make all the films, there will be more kids watching their TV screens feeling that they don't have a place in the industry, and that their stories are not worth being told. And the cycle, inevitably, will continue, with essential, underrepresented voices not having a platform because they never thought they had one to begin with.
Register for free to continue reading
Registration is a free and easy way to support our truly independent journalism
By registering, you will also enjoy limited access to Premium articles, exclusive newsletters, commenting, and virtual events with our leading journalists
Already have an account? sign in
Register for free to continue reading
Registration is a free and easy way to support our truly independent journalism
By registering, you will also enjoy limited access to Premium articles, exclusive newsletters, commenting, and virtual events with our leading journalists
Already have an account? sign in
Join our new commenting forum
Join thought-provoking conversations, follow other Independent readers and see their replies