The real terrorist risk in Europe is 'reciprocal radicalisation', where far right and Islamist extremists boost each other's popularity
Last week, a 12-year-old boy was arrested for his second attempt to detonate a bomb in another Christmas market in Western Germany. The child wasn't a refugee, he was German – so how do we explain his actions?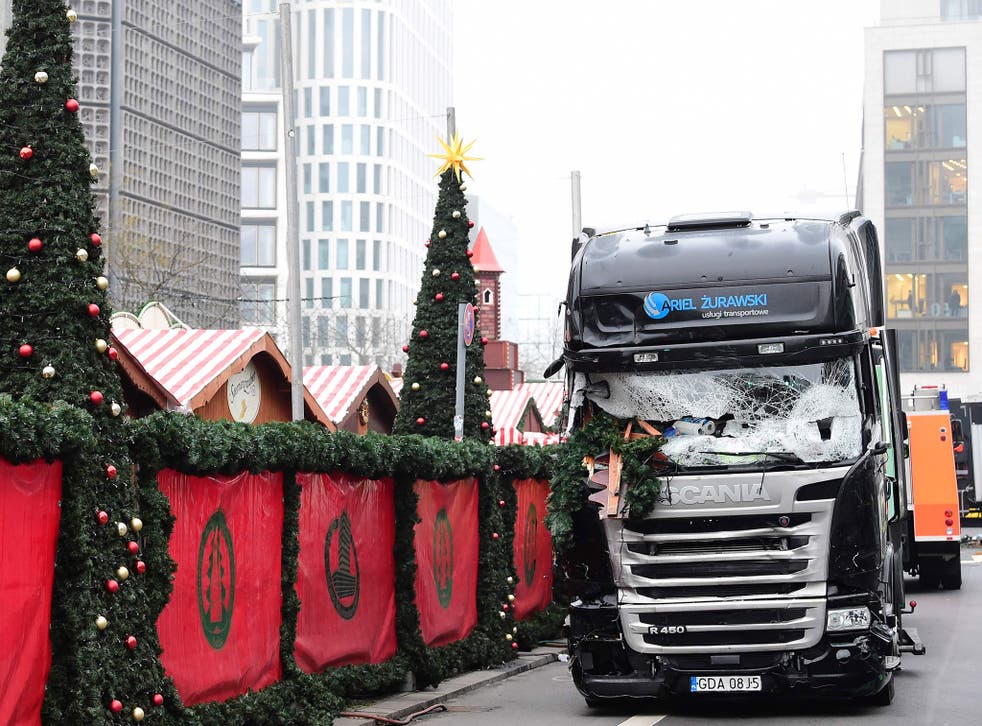 The recent terror attack on a Christmas market in Berlin, where a 23-year-old Pakistani asylum seeker was wrongly arrested, will have major spillover effects on the refugee community in Germany, as well as in wider Europe. We will have to be careful of, and equip ourselves against, the risk of "reciprocal radicalisation", also known as '"cumulative extremism". Reciprocal radicalisation occurs when right-wing extremist groups and Islamist organisations feed off each other, occasionally escalating into violence against what each group perceives as the "other".
The space in which reciprocal radicalisation occurs is most clear when we examine each group's attitude towards refugees. Both Islamist extremist groups and far right groups benefit from the "refugees as terrorists" conspiracy theory. For Islamist extremists, refugees are traitors for leaving a Muslim "state" or country ("dar al-Islam") to escape to the "dar al-kufr" or "the land of infidels". Propaganda released by Isis regularly advocates for the punishment and abuse of traitors who have left the "caliphate". Any refugees trapped in countries of first refuge and exhausted by the political institutions that fail to protect them will find their bad experiences deserved in the eyes of extremists.
Moreover, right-wing groups use the graphic images and videos released by groups such as Isis, which can depict children committing beheadings or women being abused, to justify why refugees are not welcome. This can spiral into violent protests against immigrants or near refugee camps. A key example of this is the gunman who shot three at an Islamic Centre in Zurich, which came shortly after the attack in Berlin. Eyewitnesses reported that the man shouted for those praying to "go back to where they came from" before opening fire.
Any violence against refugees by far right groups is then re-absorbed by Islamist extremists as a justification for why people escaping the "caliphate" will be severely punished for doing so, and this creates mutually reinforcing cycles of tension and extreme violence. In both cases, refugees are rebuked and exploited for crimes they have not committed, and do not want to be associated with.
Berlin Christmas market lorry attack

Show all 18
Last week, a 12-year-old boy was arrested for his second attempt to detonate a bomb in another Christmas market in Western Germany. Although of Iraqi descent, the child is German, and we must therefore be careful not to stigmatise entire communities rather than focus on the background factors, such as youth and vulnerability, that might make an individual susceptible to joining violent extremist networks.
In the case of radicalisation, prevention is easier than cure. It is important to safeguard young and vulnerable individuals from extremist rhetoric, whether it is far right hatred or Islamist extremist conspiracy. To do this, we must raise awareness of such content and its reinforcing nature amongst frontline workers and practitioners working with refugees.
For refugee youth, practitioners must focus on potential smuggling networks where juveniles can be exploited or radicalised. There must also be educational content freely available for, and accessible to, refugees to teach them how to oppose and be resilient to extremist content.
Berlin's Muslim community sends message of peace and solidarity after Christmas market attack
For host communities, the focus must be on messaging based on facts and figures, not conspiracy theories, as well as empowering local actors to integrate others, rather than alienate them. This will create an environment where grievances and concerns can be aired in an open and non-hostile way. It is only through inclusive communication and interaction that we can highlight similarities between refugee communities and their host societies, without going to extremes.
Nikita Malik is a Senior Researcher at Quilliam, a counter-extremism organisation. She is also the founder of Fempower, a grassroots initiative to empower women and children against extremism
Register for free to continue reading
Registration is a free and easy way to support our truly independent journalism
By registering, you will also enjoy limited access to Premium articles, exclusive newsletters, commenting, and virtual events with our leading journalists
Already have an account? sign in
Register for free to continue reading
Registration is a free and easy way to support our truly independent journalism
By registering, you will also enjoy limited access to Premium articles, exclusive newsletters, commenting, and virtual events with our leading journalists
Already have an account? sign in
Join our new commenting forum
Join thought-provoking conversations, follow other Independent readers and see their replies