Berlin is right to clamp down on Airbnb. London should do the same
Airbnb has become a platform for professional landlords, buy-to-let investors and property management companies. So much for the 'sharing economy' in London.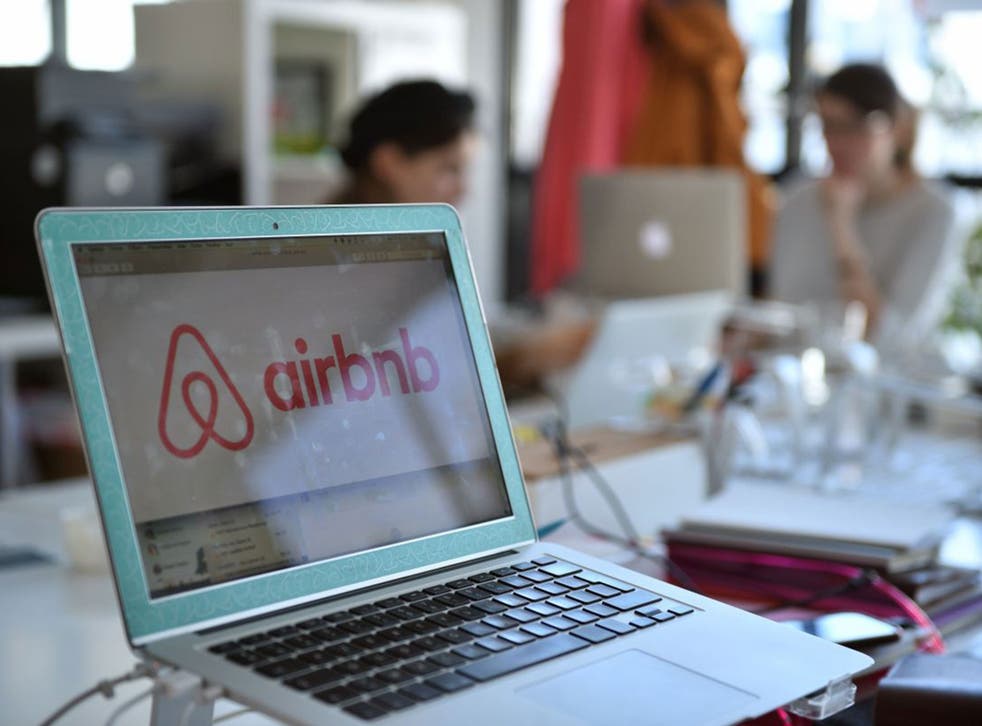 Sharing is caring, they say – unless, that is, you are a professional Airbnb landlord. Then your participation in the so called "sharing economy" actually involves hoarding scarce housing stock for your own profit and pulling a fast one on anyone unfortunate enough to live in a popular tourist destination.
Airbnb was founded on the idea that home owners could host guests in their spare rooms – or even their entire home, if they happened to be away on holiday – in exchange for a small fee. True to the spirit of the socio-economic ecosystem known as the 'sharing economy', idle resources would be shared out with little financial return and emotional connections between people forged. The company claims that their hosts would "create a sense of belonging around the world"; wherever you stay, you're at home
Maybe the San Francisco sun went to their head in Silicon Valley, because over here in Europe the reality of hosting through the site looks very different.
Rather than facilitating peer-to-peer sharing, Airbnb has become a platform for professional landlords and buy-to-let investors. Renting entire flats to tourists through the site has become highly profitable industry in its own right, and it has become so widespread that it's now having a detrimental impact on the availability of housing for first-time buyers and renters in major European cities.
Berlin, long touted by experts as a sort of nirvana of housing law, has responded to the city's growing housing shortage by banning the short-term leasing of entire flats. The 20,000 'guest-flats' in the German capital are anticipated to supply one years' worth of housing stock.
However, Berlin has nothing on the UK's capital when it comes to professional Airbnb use.
According to Inside Airbnb, in Berlin's most popular district, Charlottenburg, 60 per cent of listings are entire homes, 80 per cent are available year round and 33.8 per cent of users list multiple properties. In London's most desired location, the City of London, 86.1 per cent of listings are entire properties, 58.4 per cent of listings are available year round and 59.3 per cent have multiple properties.
Across the city, 45 per cent of properties are being rented out for more than 90 days – the legal limit in the UK without permission. Far from individuals sharing their homes, nearly half of the listings on site are unregistered hotels.
According to Airbnb, the typical London host earns only £3,500 by sharing their space for 50 nights a year, and last year the business generated £1.3bn in economic activity in the capital. A spokesperson said: "We want to be good partners to the city and will continue working with policymakers on innovative measures to promote responsible home sharing."
But the data is clear: the use of Airbnb to operate short-term rentals is removing housing stock for regular Londoners. Rather than tightening the law, the rules around the sharing economy have been loosened since 2015.
Sections 44 and 45 of the Deregulation Act 2015 relaxed existing housing law and allowed home owners in London to "participate in the sharing economy, and enjoy the same freedom and flexibility as the rest of the country to temporarily let their homes, without the disproportionate burden of requiring planning permission". This meant that no permission is required for short term lets used for less than 90 days per year.
The act attempts to bring extra resources into the economy while protecting housing stock, but the former has been prioritised over the latter, by failing to provide local authorities with the ability to enforce the 90 day limit.
Writing for the digital magazine Vice, investigative journalist Corin Faife posed as a homeowner with a flat to rent and asked a third party Airbnb management service (yes, they exist too) about the legality of letting a property full time; he was told that the laws were "unenforceable".
Far from facilitating a purer form of capitalism – peer-to-peer sharing – the tech start up has instead created a three-headed hydra: Airbnb management companies look after properties rented by professional landlords who advertise their goods through the site. There is more human contact at your local Premier Inn.
London Mayor Sadiq Khan could do with following Berlin's example by responding to the reality of the misnamed 'sharing economy' into London's housing strategy.
Airbnb could still have a role in the city, but like Berlin we could limit the amount of space permitted to let to less than 50 per cent of homes. This would stay true to the company's ethos of allowing Londoners to share their homes, and welcome guests to their city.
And the Government could ask the site to share its extensive data to identify those abusing the 90 day limit and provide extra resources to local authorities to tackle these rogue landlords, who far from sharing, are hoarding the city's homes.
Join our new commenting forum
Join thought-provoking conversations, follow other Independent readers and see their replies