Election betting is our new favourite sport – and this year you can definitely make money off the bookies
Consider this: the betting industry usually has months to prepare for a general election. This time Theresa May's U-turn has left them scrambling to catch up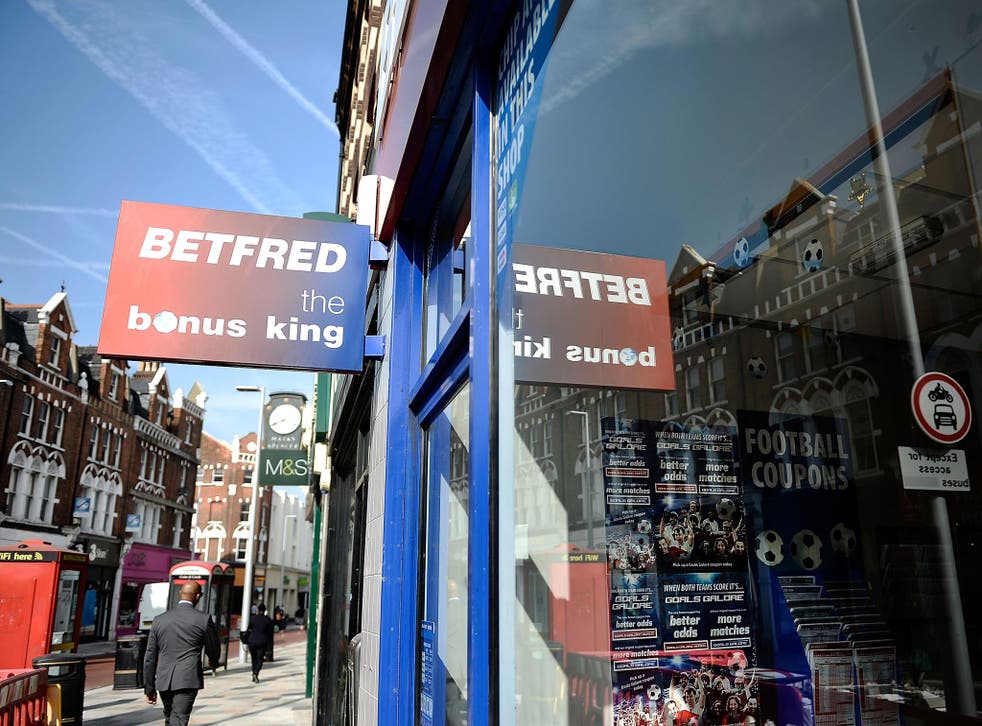 The attempt by Momentum's Hackney branch to "change the narrative" around Jeremy Corbyn by encouraging members to put a tenner on their hero is working out about as well as the FA's appointment of Sam Allardyce to manage England.
There's a reason I drew that analogy in a piece about political betting, and it's this: it doesn't matter how dire England's performances have been in international championships, the foot soldiers in a small army of loyal supporters always bet with their hearts and not their heads, backing their heroes and becoming paid-up members of the Bookmakers Benevolent Society in the process.
Jeremy Corbyn's hardcore fans are no different. Like England fans, they should all wear little lapel pins bearing the legend "mug punter" if they put money on him. They've certainly had no effect on his odds to become Prime Minister, which are drifting.
MPs clear way for general election on June 8
I say that as someone who personally views that the prospect of five more years of Theresa May and her blue band of Brexiteers with something approaching horror. It is about as appetising as a three-day-old doner kebab. It's just that my betting head tells me that's what we're going to get.
Even after 12 months of shocks, upheaval and downright madness, there is nothing that would persuade me to put my hard-earned on Jezza upsetting the odds sufficiently to become prime minister or even on Labour winning the most seats.
The party is a best priced 14-1 to do that. You can get 40-1 on a Labour majority government.
If you look at the other shocks that have occurred the past 12 months, none of them were that much of a shock.
The EU referendum always looked like it was going to be close, and even in the days leading up to the US election, when Donald Trump was whingeing about fixes and Hilary Clinton looked nailed on, forecasters were rating his chances at between 10 and 20 per cent. He never hit double-figure odds during the campaign.
Labour's odds translate into an implied 6.7 per cent chance to win the most seats, and 2.4 per cent to win a majority and they don't look generous.
Just yesterday William Hill cut the flip side; a Tory majority, to 1-7 (it having started out 1-5).
Spokesman Rupert Adams reckons it will be at 1-20 by polling day. That's because the big money punters haven't really got started.
By that, I mean the people who'll cheerfully put five- and six-figure sums on a May win because they see it as "buying money"; more of a tax-free investment than a gamble.
It is true that opinion polls in the UK have to be taken with a very large pinch of salt. Nate Silver, who runs the consistently excellent American website FiveThirtyEight.com, a stats nerd's delight, points out that they are far more unreliable than their US equivalents, with a much higher margin of error when set against actual results. The UK electorate can also be very volatile.
But the biggest flaw in UK polling has proven to be the consistent under estimation of Tory support.
The earthquake it would take for Labour to dig itself out of its current hole would be something far, far greater than anything we have so far seen, even in the volatile times in which we live.
UK news in pictures

Show all 50
That said, while the election might look like a snooze from the perspective of the headline "who's going to win" markets, that's not to say there aren't money-making opportunities.
Consider this: the bookies usually have months to prepare for general elections. When they are called, the detailed analysis and statistical modelling they rely upon are usually all there and ready for them.
Theresa May's U-turn after a walk on a Welsh hillside has left them scrambling to catch up.
There are a huge array of markets on offer, and pricing them up is typically either a one-man or a part-time job for the members of a team.
As a result, the potential for pricing mistakes this time around is high. Political punters, who tend to be well informed, and inclined to place chunky bets, have a great chance to put one over on them.
But the uncertainty factor haunts both sides, particularly when you move away from the headline markets.
Personally, I'm keen on the over/under markets when it comes to the number seats.
Elections ETC, a blog run by Oxford University politics professor Steve Fisher and former student Jonathan Jones, has made a projection based on the polls that takes into account the effect of the apparent Tory revival in Scotland, and also considers that the fall in support for Ukip they are showing will be felt disproportionately in England and Wales (Ukip's support north of the border is minimal).
Taking this into account, it projects 181 seats for Labour. While I'd still take that with a pinch of salt (the Lib Dem projection of just nine seats looks very low to my eyes) Coral has 5/6 on Labour to win 162.5 seats and above. Back it.
Talking of Lib Dems, the betting currently suggests they will win between 24 and 27 seats. While hardcore retainers such as myself might cheer a Lib Dem surge, as I said at the off, betting is something you should do with your head.
There will be more Lib Dems in the new Parliament than in the old, and the return of some the party's big beasts such as Sir Vince Cable and Sir Simon Hughes. The party is picking up members at quite a rate too.
I'd still counsel caution. The Lib Dems are traditionally strong in the West Country, which is Brexit country, and while they may claim scalps in London (and Cheltenham?) I worry about their prospects in many of the Tory constituencies they need to take. Take the under 27.5 seats Coral is offering. Bet365's under is 24.5, which looks more realistic. If your heart tells you to back the Lib Dems, you'd best back that bookie's over.
The markets for individual constituencies should be out in the next few days. Depending on the price (I'd want decent odds against) keep an eye on Ilford North, which happens to be my constituency.
Wes Streeting is bright, working-class, everything a constituency MP should be, and upset the odds last time when he unseated the sitting Tory.
He faces an uphill struggle based on the national polls, but this is one instance where I wonder if his local following might swing it for him. He's bloodied Michael Gove nose (it was beautiful to watch) in Parliament, and if the Labour Party has a future, he needs to be part of it. But it's his work in the constituency that may swing it for him.
Register for free to continue reading
Registration is a free and easy way to support our truly independent journalism
By registering, you will also enjoy limited access to Premium articles, exclusive newsletters, commenting, and virtual events with our leading journalists
Already have an account? sign in
Join our new commenting forum
Join thought-provoking conversations, follow other Independent readers and see their replies