Beware the return of stop-and-search
There are better ways to manage our cities. How about an effort to deal with poverty itself?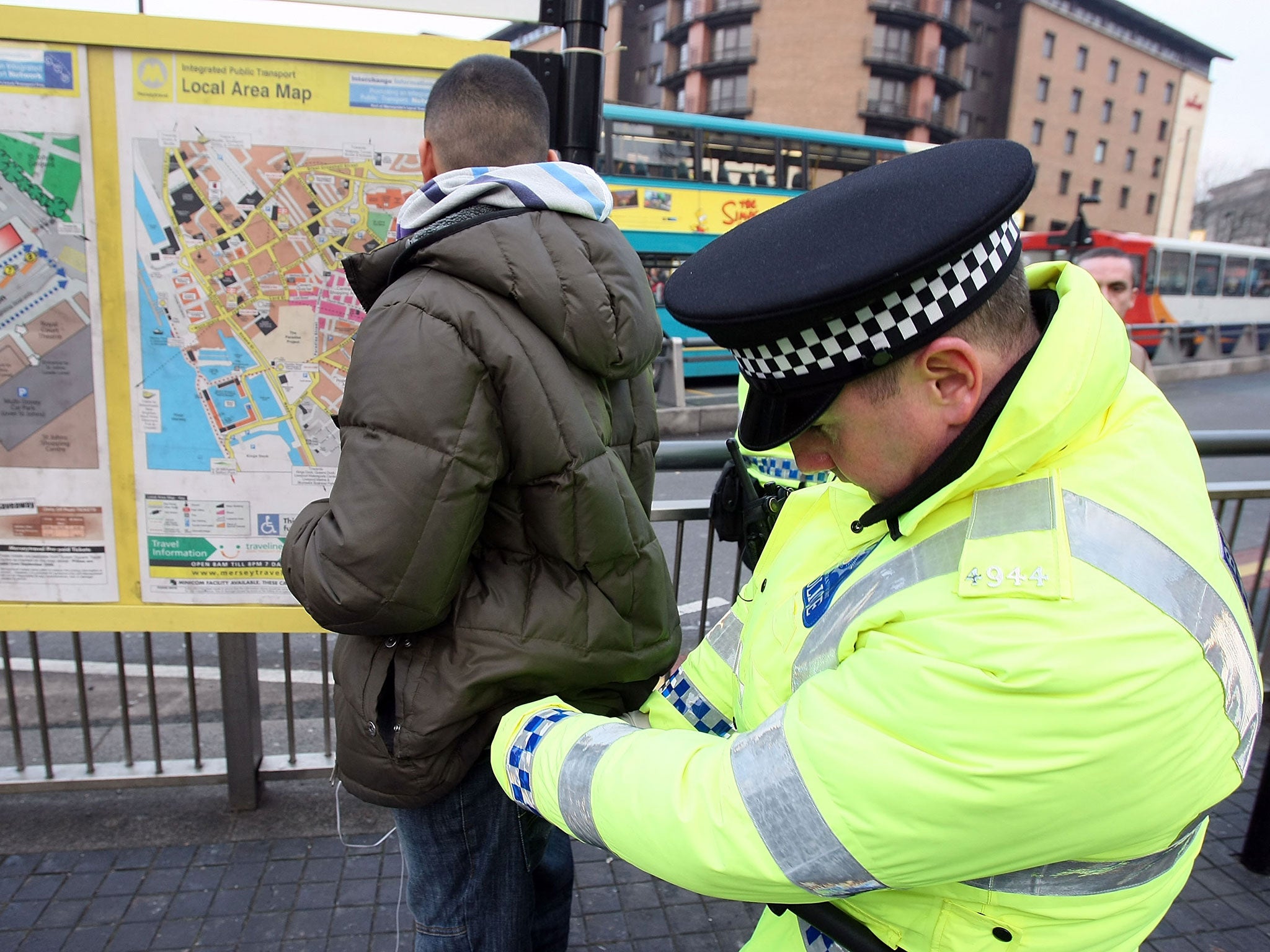 I am minded to invite Alan Milburn to a meeting of the Second South Islington Brownies, only I think it would simply confirm his analysis that Britain is a "small nation characterised by a large divide". Around the (battery-powered) campfire at our last meeting before Christmas, we discussed the forthcoming holiday. Quite a few Imps and Kelpies were going skiing. One Pixie declared she was off to the Maldives. One of the Elves, however, was rather reserved. She was merely going to see her granny in Essex.
I bet she'll have a great time, but One Nation Britain? Certainly not in Islington, with its £8m houses and 46 per cent of its children living beneath the poverty line.
We meet in a church hall on the Caledonian Road, a notoriously low-rent boulevard bordered with mazes of council estates. This is the road on which, earlier this year, 15-year-old Alan Cartwright was pushed off his bike and murdered with a single stab. Behind the estates of the Cally lies privilege. On one side, the genteel terrain of Barnsbury with its elegant squares; on the other, a new Waitrose, prologue to the glittering foodie hub of King's Cross which is packed every night and whose latest arrival, the German Gymnasium, reportedly cost £25m to open.
The Cally and its surroundings seem to be pretty ungrateful about all this lovely gentrification. Indeed, the Caledonian Road – which has newsagents and a pet shop alongside a shrine for Alan Cartwright – is a "crime hot spot". It is just the sort of place in which random stop-and-search powers could work, according to Lady Justice Hale, deputy president of the Supreme Court, which this week gave strong backing to the Public Order Act allowing random searches. "It is... the unpredictability of the search which has the deterrent effect, and also increases the chances that weapons will be detected," said Lady Hale.
Never mind that black, Asian and minority ethnic (BAME) groups fear – with some justification – that suspicionless search powers could be used disproportionately against them, black people in particular. "Many of these gangs are largely composed of young people from BAME groups," said the judges. "While there is concern that members of these groups should not be disproportionately targeted, it is members of these groups who will benefit most from the reduction in violence."
But once you start targeting people before they have actually committed a crime, things escalate. We already have the Immigration Bill, which aims to give the Royal Navy increased powers to stop and search boats in British waters, and which will kick out illicit migrants working in (say) fast-food outlets or opening bank accounts. It acknowledges it aims to make Britain a "hostile environment" for illegal immigrants, and advocates a "deport first, ask questions later" policy, which again assumes that anyone who has fled their home is automatically a criminal.
How about "focused" frisking at airports for anyone who is, or who looks like, a Muslim? Or an increased surveillance on anyone who looks like they might be an immigrant? Lady Hale is probably a very fair-thinking person but, without too much trouble, her judge's wig begins to morph into Donald Trump's quiff.
At a conference last week in London, the urbanologist Robert Muggah, who analyses cycles of violence in urban environments, agreed there was an urgent need for cities to deal with social inequality and the attendant crime hot spots. "You can deter crime by ramping up the police, or by building barriers," he explained. "Gated communities, CCTV, fences, walls" – an approach which is invasive and offensive, the culmination of a journey which begins with stop-and-search.
Yet, says Muggah, there is another way. How about an effort to deal with poverty itself? Muggah advises us to look at cities such as Aarhus in Denmark, or Medellin, the second-largest city in Colombia. They encourage public spaces that are open and inclusive, with natural public surveillance but without financial barriers to participation, such as exist in King's Cross. According to Muggah: "The point is to mix populations, not to separate them. Provide opportunities for youth. Have enlightened town planning." Much harder than slinging a posse of police down a nasty road – but, in the long term, far more effective.
Join our commenting forum
Join thought-provoking conversations, follow other Independent readers and see their replies