Beyonce didn't make Lemonade about white people or black men - and no you don't have the right to be included
Appearing in a music video is a privilege, not a human right for white people. And the takeaway message from an hour-long visual album isn't that black women should be more protective of black men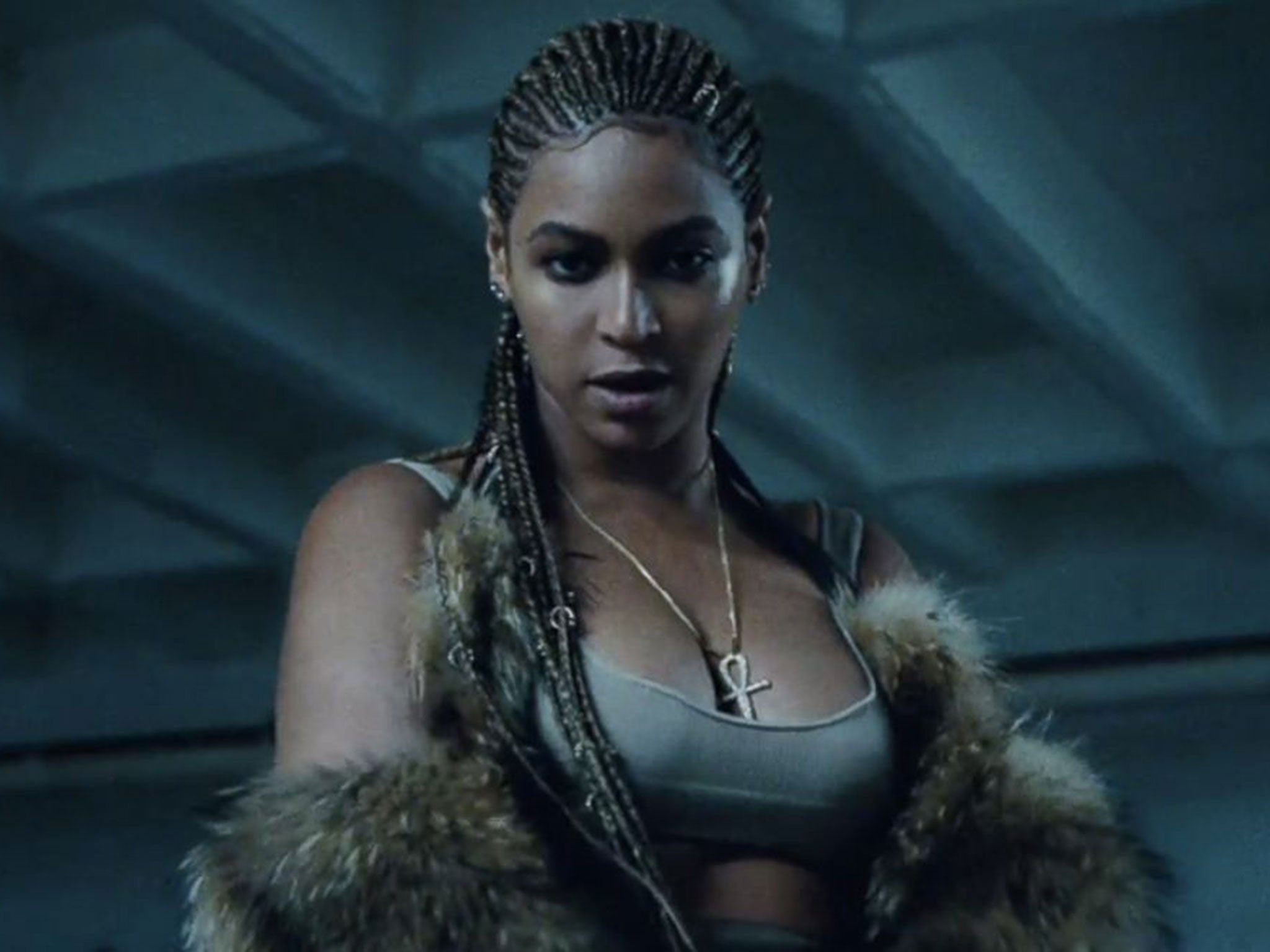 Beyoncé's Lemonade could not have come a day sooner. Released in the early hours of Sunday morning (in the UK), the ever-evolving singer one-upped herself and graced the world with the most honest and sonically brave project she has ever produced.
But predictably, Beyoncé's choice to champion her community was not welcomed by all.
In the wake of comments from the likes of Piers Morgan, who was so tormented by the transformation of the presumed non-threatening, black-after-the-fact Beyoncé, that he felt the need to issue a warning about her "political mission" to "play the race card" in the Mail Online, it's no wonder that Beyoncé felt compelled to make no bones about her blackness.
Despite Beyoncé's largely female fan-base, Lemonade is an achievement that one would hope black men would want to support as ardently as black women.
But as the rave reviews poured in on social media, a growing number of them felt the need to implore women to refrain from tarring all men with the same brush. It seemed like the only message they could take away from an hour-long visual album was that black women should protect them.
Centring black women as leaders in the fight against the racist structures that hurt all of us was received as a threat as opposed to a cause for celebration.
Meanwhile, the fact that the almost complete absence of white people in Lemonade - a near anomaly in mainstream culture - inspired as much unrest as it did proves the necessity of excluding them.
Lemonade, the multifaceted, cross-genre masterpiece, could easily stand up on the strength of its songs alone, but it's the visuals - shot after shot of silently defiant black women - that really drive the message home. This is an authentic venture into what it is to overcome hardship, a feat that black women know too well.
Alongside the powerful inclusion of the mothers of slain victims of racist brutality, we're treated to cameos from a number of black women who have been famously ridiculed for being who they are: Serena Williams for her body and athleticism, Amandla Stenberg for literally being cast in a role for a black girl in the Hunger Games, Quvenzhané Wallis for her apparently unpronounceable name, and Zendaya Coleman for her hair.
Every cameo in Beyoncé's Lemonade
Show all 16
In a world in which black women are routinely chastised and overlooked, it is important not to downplay the message. In making audio-visual odes to black women, knowing that doing so would inspire racially-coded smearing, Beyoncé is at her strongest. And is precisely her formerly guarded approach to addressing anything explicitly political or personal in public that makes Lemonade the album that black girls all over the world have been waiting for. It's a statement over which she has ultimate control.
Like Formation had proven to be months before, this was a reminder that Beyoncé has found herself in a rare position of power for a black women in a white supremacist, patriarchal society. It's an undeniable triumph that, instead of shrinking away from politics, she's now using that position to prove that black girls are, indeed, magic.
Join our commenting forum
Join thought-provoking conversations, follow other Independent readers and see their replies