Under Trump, 'infrastructure week' was a running joke. Biden could be headed for the same mistake
On several occasions, White House Press Secretary Jen Psaki has declined to lay out even basic positions on Biden's behalf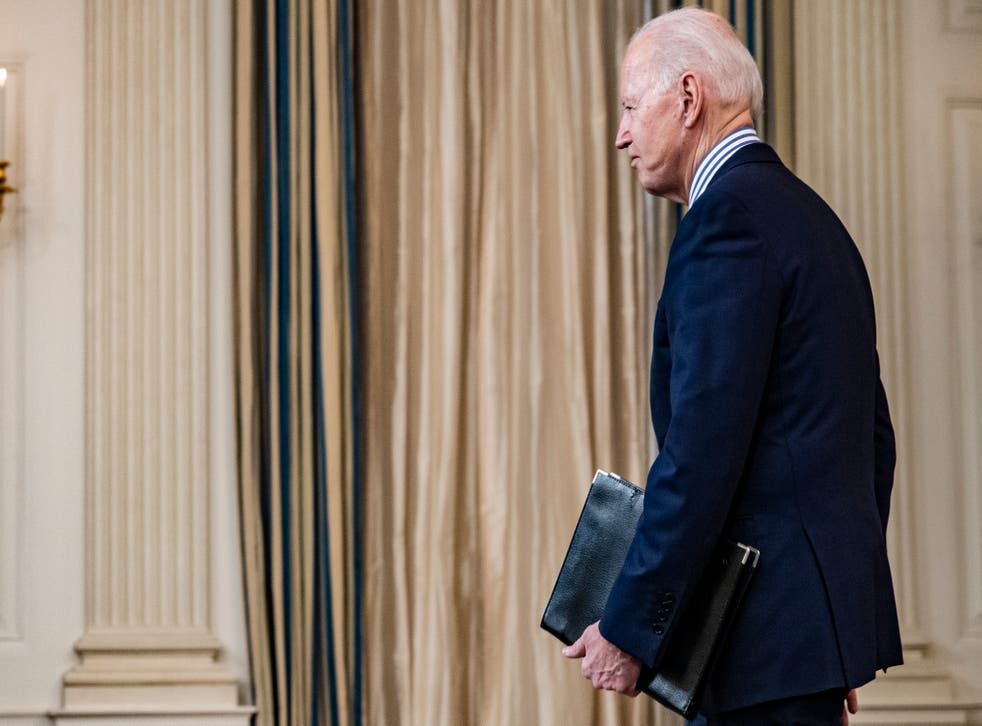 When it comes to Joe Biden and Donald Trump, even a casual observer of American politics knows there are enormous differences in terms of temperament, policy, and attitudes towards norms, laws, and even democracy itself. 
There is, however, one similarity: Both won the presidency by promising to rebuild America's aging infrastructure after years of neglect. Trump pledged to "Make America Great Again" by putting his experience as a builder to work towards America's roads, bridges, and airports, and Biden bested him in 2020 on the strength of his promise to implement a plan to "Build Back Better" toward a post-pandemic recovery.
But before he can add to any momentum gained from securing passage of the $1.9 billion American Rescue Plan Act, Biden will have to get past more than a decade of inaction on infrastructure — during which the mere idea of Congress and the White House working together on an actual piece of infrastructure legislation became a long-running joke. 
While then-President Obama did sign a major piece of infrastructure legislation — the 2009 American Reinvestment and Recovery Act —  no plan since then has matured to the point of passing either chamber of Congress in any form. Under Trump, a succession of attempts to center White House messaging around a planned "infrastructure week" fell victim to a series of Trumpian pratfalls.
In May 2017, it was a presidential tweetstorm accusing ex-FBI director James Comey of perjury before Congress. Three months later, it was Trump's infamous "very fine people" gaffe following the neo-Nazi riot in Charlottesville, Virginia. 
Another attempt to jump-start talk of infrastructure went awry in February 2018, when reports emerged that Trump's White House Staff Secretary — who was dating then-White House Communications Director Hope Hicks — had beaten both of his ex-wives (allegations which he denied), and former Trump attorney Michael Cohen had paid $130,000 in hush money to an adult film actress with whom Trump had had an extramarital affair. 
More than a year later, Trump and House Speaker Nancy Pelosi appeared to reach a tentative agreement on a $2 trillion infrastructure plan, but the whole enterprise fell apart in April 2019 when he stormed out of a follow-up meeting because Pelosi would not bow to demands that Democrats stop investigating him. 
By the time Trump endorsed a $287 billion Senate plan to shore up some roads and bridges in his final State of the Union address before a joint session of Congress, "infrastructure week" had ceased to be an aspirational messaging plan and had instead become a joke among White House reporters, a catch-all term for the sorts of daily adventures in omnishambles that characterized the Trump White House beat. 
So far, the Biden administration appears to be setting its sights on something closer to the large package envisioned by the Trump-Pelosi agreement, rather than the more modest roads-and-bridges fix which Trump touted in 2020. In an interview withPunchbowl News, White House Chief of Staff Ron Klain intimated that the Biden plan — which a White House source said would be unveiled in conjunction with the president's first address to Congress next month — will be as ambitious or more so than the American Rescue Plan.
"I think we view infrastructure as the kind of investments this country needs to get ready to succeed in this century to beat China in the global economy, to create the kinds of jobs we need," Klain said. "Not just building the infrastructure but then the jobs that that infrastructure powers in terms of bringing products to market, and it includes things as the president has said like hundreds of thousands of charging stations for the new generation electrical vehicles that are going to be on the road here in the years to come. It includes investments in power transmission for clean power and it obviously includes things like roads and bridges and all these other things." 
"But we need a 21st-century infrastructure to compete in a 21st-century global economy," Klain continued. "I think that's really at the top of Joe Biden's agenda. Way back in January we laid it out the rescue plan and we said rescue first and then recovery and the key part of recovery is being globally competitive. And infrastructure is a key part of being globally competitive."
Yet even as the White House works to get Biden's coronavirus relief package over the finish line, it's unclear how much leg work has been done towards starting the process for an infrastructure plan while on the same page as Congress.
On several occasions, White House Press Secretary Jen Psaki has declined to lay out even basic positions on Biden's behalf when she has been asked about his views on how a large infrastructure plan should be funded. 
"We don't have a bill that actually exists, so we're not going to talk about what components would be a part of it or not at this point in time," Psaki said when asked if Biden would support cutting the salary of the head of the Tennessee Valley Authority. 
When asked whether Biden would want an infrastructure plan meant to boost use of electric vehicles to establish a funding source for the Federal Highway Trust Fund that does not require the purchase of fossil fuels, Psaki replied that she would not "get ahead of a bill that has not been designed, formalized, finalized, packaged in terms of size, scope, or timeline at this point in time".
Yet with Biden's coronavirus relief package set to head to his desk after a House vote today, Congressional sources say the White House has not begun to seriously engage with Capitol Hill on what the administration wants to see in an infrastructure bill. 
To be sure, Biden has met with House members, Senators, and union leaders — all of whom would have a stake in getting a bill passed.
During a meeting with a bipartisan group of Senators on February 11, Biden expressed hope that the assembled Senators could work with him to craft a bipartisan bill. 
"I really, honest to God, never have thought of infrastructure as being a partisan issue," he said.
But according to a Capitol Hill source, those glad-handing photo opportunities have so far comprised the extent of the White House's outreach on the matter, despite repeated enquiries.
"I think everything's a lot more vague than people realize or think it is at this point," said a senior House Democratic staffer who works on one of the committees that would handle a wide-ranging infrastructure bill. 
The staffer said the House committees of jurisdiction are attempting to get started on a draft bill using the big-ticket package passed by the House last Congress as the Moving Forward Act, but there has not yet been much contact with the White House on the subject, and it's unclear whether even White House officials have any specific asks for the drafting process: "We've asked at the member level and at the staff level, and I gotta say, I don't think the Biden people know yet."
Join our new commenting forum
Join thought-provoking conversations, follow other Independent readers and see their replies