Picking Susan Rice would ruin Biden's campaign — but there's another way he can use her
The running mate race is thinning down, and it's time to think strategy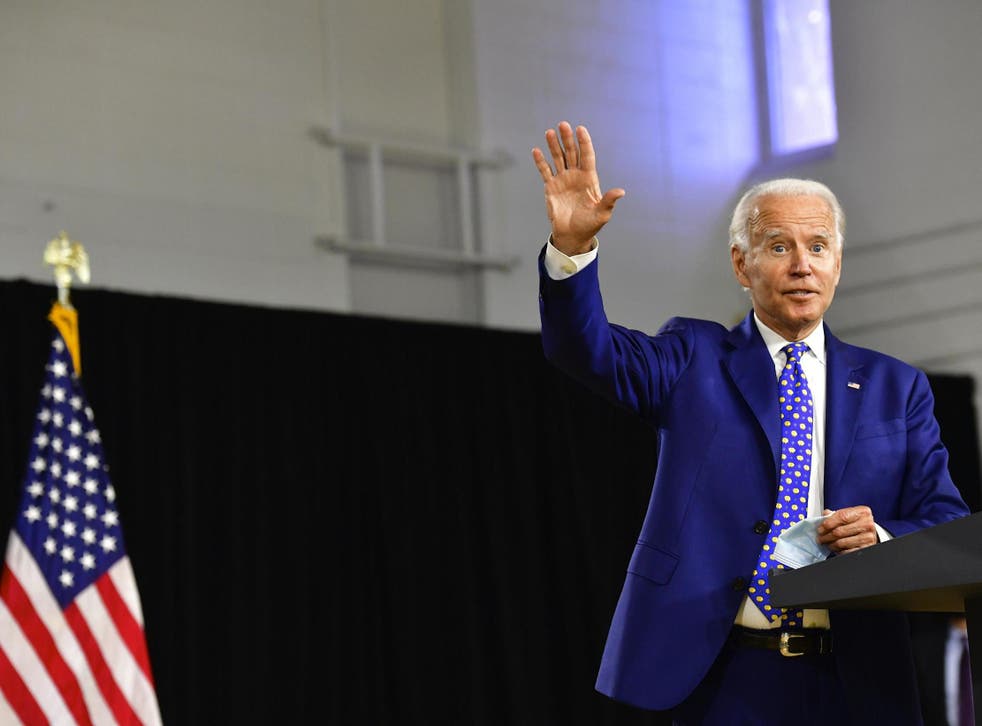 Every good race needs a spoiler. But they don't – and shouldn't – always win.
Giacomo, tongue wagging, won the Kentucky Derby. Appalachian State beat Michigan. Barack Obama denied Hillary Clinton. Even Donald Trump once was a spoiler.
There's one political race well underway, and hitting its frantic homestretch sprint: Who will Joe Biden, the presumptive Democratic nominee for president, select as his running mate?
This every-four-years "drama" sometimes decides who will be, quite literally, one failed heartbeat away from becoming the most powerful person in the world. Since Biden will be 78 years old next January, when he will be sworn in as president if he holds off an inevitable late surge from Trump and wins the election, his running mate pick matters.
That means that although Biden appears in good physical health right now, his 77-year-old heart would be days away from being a 79-year-old by the time the 2022 congressional midterm elections roll around.
After first saying he would announce his pick this week, the former VP and longtime Delaware senator kicked his announcement to next week. He has no shortage of candidates.
On paper, California Senator Kamala Harris should be the favorite, political operatives from both parties agree. But Biden is not making this decision on paper. There are questions about whether he trusts Harris after she attacked him during this year's party primary process.
Biden is, by all accounts, a methodical and pragmatic fellow. His rather laborious running mate decision-making process conjures memories of how his former boss, Obama, often mulled and mulled before choosing from a menu of options presented to him by his aides. This correspondent often called Obama the "deliberator-in-chief" – a moniker not always meant as a compliment.
The 2020 Veepstakes features other qualified candidates, all women, mirroring Biden's pledge to choose a female running mate. He also has signalled he will choose a woman of color amid protests and calls for an end to the United States' history of systemic racism.
Congresswoman Val Demings of Florida checks boxes others don't. She is a former Orlando police chief who could speak both to the progressive, Black Lives Matter-backing wing of the party and suburban white voters who went for Trump four years ago but who are considering Biden this time. She might help quell worries about some Democrats' embrace of the "defund the police" movement.
Another black congresswoman, Karen Bass of California, reportedly has impressed Biden in recent weeks. She was the speaker of the California State Assembly and is a former Congressional Black Caucus chairwoman. Bass has deep legislative experience that could help Biden get some things done.
Other candidates offer their own strengths. And weaknesses. But none has appeared to break away from the pack as the party's nominating convention approaches.
Enter a spoiler.
Susan Rice was Obama's final national security adviser, and served as America's ambassador to the United Nations. She served on Bill Clinton's national security council from 1993 to 1997. After that, she was assistant secretary of state for African affairs for four years.
She became part of Obama's inner circle. But, more importantly to the Veepstakes, she gained the trust and respect of the vice president, who was her West Wing office neighbor. As the Washington Post reported over the weekend, they would speak several times per day, and Biden sought out her insights and advice on major foreign policy and national security matters.
In a race where the on-paper favourite, Harris, has not separated from the field, it's understandable why Biden is taking a hard look at Rice. But choosing her could let Trump back into a general election race he is doing just about everything he can to lose.
Why? One word: Benghazi.
Does Biden really want to hand Trump and his Republican surrogates, all willing to say just about anything to keep the White House, a gift? Rice initially misspoke after an attack on a US diplomatic facility in the Libyan town, saying an attack was merely a protest that went awry.
And, make no mistake, Trump would pounce.
"Benghazi is now a full blown training center for jihadists. … Congratulations to the Obama administration," he tweeted on 17 December 2013.
Six months later, he wrote this: "President said we would never leave a soldier behind. How about the 4 who died in Benghazi?"
Several Democratic strategists contacted this week say Rice's selection as a VP candidate likely would open a can of worms Biden would struggle to contain. One sees another role for her: "I think she'd be a finalist – if not leading contender – for secretary of state."
But a confirmation fight would leave her bruised and weakened, meaning Biden would be wise to consider her for a crucial position that seems tailor-made for the intersection of her career experience inside the federal government and a possible post-Trump era.
The incumbent, aides privately acknowledge, has little use of the traditional wonky Washington policy-making process. They don't do very much to push back against the notion that he has largely dismantled it, opting to make decisions on his own – often without consulting them.
"I found out when you did," White House aides have said routinely since Trump took office when asked about a policy decree announced via tweet.
Biden would, if elected, need a hard-nosed policy professional as his White House chief of staff to spend several years reconstructing how Washington makes decisions and examines problems. Trump has had four chiefs of staff, essentially installing a revolving door outside the chief's West Wing suite, adding to the dysfunction that has defined his term.
Enter Rice.
"I think she'd be a poor pick for VP – both because she has never run for elected office before," said Michael Steel, a former aide to then-Speaker John A Boehner and Jeb Bush's 2016 campaign, "and because she would stir up the ghosts of Benghazi and force Biden to deal with some of the Clinton baggage that he's avoided thus far."
Inside that baggage, however, is the experience necessary to build and oversee a functional White House and administration after four years of dysfunction and chaos. What's more, Biden would have the chance to make Rice both the first female chief of staff and the first black chief.
Sometimes spoilers win, even when they lose.
Join our new commenting forum
Join thought-provoking conversations, follow other Independent readers and see their replies