If Billie Eilish's brother was an immigrant like me, he might not think that shooting your shot is 'overrated'
Some of us, like Finneas and his sister Billie, are lucky enough to have parents in the industry and the privilege that brings. Others have to hustle — and there should be no shame in that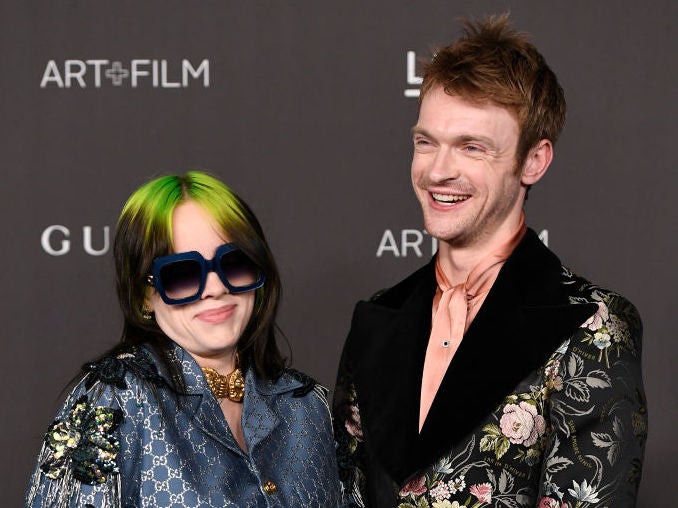 A business colleague once told me he took a lot of pride in knowing he's never asked for anything. He worked hard and people noticed. The promotions and raises just came as a result of his dedication to his job, he said.
It was a story he repeated more than once to me and each time, I felt a bit of shame. Why? Because I had not had the same experience. There have been a number of times where I had to speak up and ask for recognition or risk being looked over and undervalued. I have had to shoot my shot when the opportunity presented itself, or risk wondering "what if?"
And yet, Finneas O'Connell, Billie Eilish's brother and collaborator, believes this is the wrong approach. In a since-deleted tweet this week, he described "shooting your shot" as being "overrated," and told people to "work super hard alone or with your closest friends. Make s**t so good it speaks for itself. Don't pester people to work with you, let them come to you."
I agree with this rationale to a certain extent. There is no substitution for hard work, and actions will always speak louder than words. But what if your situation bars you from advancing because no one knows who you are, what you are capable of doing and what you have already done? The only way to work around this is to be an advocate for yourself.
Each time I have had to ask for more than what I am being offered — but less than what I know I deserve — it comes with a wave of anxiety. I start to sweat and it takes a few minutes of mental pep talks to work up the courage to follow through. These Herculean tasks look like me saying hi to someone and introducing myself, sending a blind pitch email or asking a friend for help leveling up. It is not easy. The only reason I am able to overcome the mental hurdles necessary to carry out these actions is because if I do not, no one else will do it for me.
As the child of an immigrant and an immigrant myself, I had no network at my disposal when I was in high school. This continued on into college. There was no one I could ever ask to look over my resume, or call to help find me an internship or make a job referral. My mom, the single parent who raised me, went to school in Mexico City. Filling out a college application, a FAFSA form or touring schools was foreign to her. Every career opportunity came as a result of me going to work and when the chance for advancement arose. I took my shot to move ahead
BRIT Awards 2020: Billie Eilish says she 'felt hated' during thank you speech
BRIT Awards 2020: Billie Eilish says she 'felt hated' during thank you speech
Most of the time, I failed. My requests for help went unanswered. I don't know the specific reasons why but looking back, I imagine it was a combination of number of factors — approaching people who were busy and not following up; not establishing a connection and reason why they should help me; or just asking the wrong thing of the wrong person. I do not fault them. Those ignored requests forced me to try harder and refine my process along the way.
Critics of O'Connell have pointed to the benefits and privileges his parents — well-established actors and musicians in the industry — have provided him. He has defended his stance by saying they never made a living off of their art. That may be the case but there is a competitive edge when your parents know the process. Most importantly, they understand the burning desire to be an artist and sympathize with the need to create. That support is impossible to quantify but yields real results. I know because my mom was a journalist. We barely lived off her salary and eventually she had to let it go. However, the knowledge and experience she shared with me gave me the confidence I needed to move forward in my own career as a writer. I might have lagged behind my peers in some areas, but not when it came to this.
Some people might label "shooting your shot" as brash, pushy or tacky. The reality is, some people are more fortunate than others and so they don't have to hustle — but there should be no shame in it if you do. What I have learned over the years is that this business is a numbers game. No one opportunity makes or breaks you. And even if you miss, the sting of rejection is worth the lesson it teaches you. Finneas O'Connell might do well to bear that in mind.
Join our commenting forum
Join thought-provoking conversations, follow other Independent readers and see their replies