Kasar Jehangir just lost his life in the Birmingham crash, yet he is already being demonised
How can a dead man defend himself? This brings back echoes of Mark Duggan's case, where his character was also assassinated by the media. They called him a gangster and a drug dealer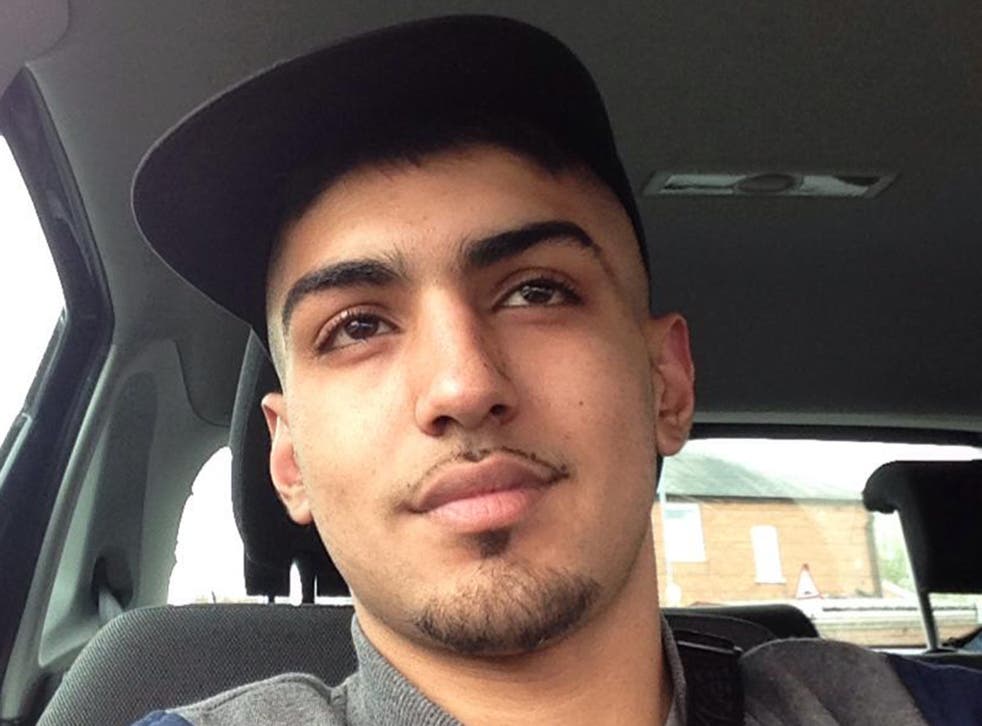 A horrific crash that sadly resulted in the death of six people over the weekend has left the Birmingham community in mourning over the loss of those who died and those who are injured and still fighting for their lives. Four of the people involved were from my hometown Small Heath, an area of Birmingham.
Kasar Jehangir, 25, Mohammed Fasha, 30, and Tauqeer "Tox" Hussain, 26, were all killed as a result of the crash. A 22-year-old man, Zakkria Khan, who was also in the same car, was seriously injured.
The Audi ploughed into a taxi on Birmingham's Lee Bank Middleway in the early hours of Sunday. Taxi driver Imtiaz Mohammed, 33, a father of six, was also killed in the collision, along with sign language interpreter Lucy Davis, 43, and her boyfriend Lee Jenkins, 42.
Over the last few days I have realised that to be black, brown, Muslim or foreign today is treated as a crime in itself. Suspicion and false accusations come naturally in the case of all these groups.
The mainstream media has proven this, with tabloids and social media showing horrific pictures of the crash scene with no respect or regards to the families at all. Disrespectful pictures of dead bodies from the crash have been circulating on Facebook, and there has been anger because Facebook has refused to remove graphic pictures of the tragedy.
Six dead in Birmingham car crash
What possesses people to photograph someone passed away in a pool of their own blood or trapped under cars? God forbid their family see it. Media outlets and individuals should be sharing images of when the victims were alive and happy, not these.
In addition to the horrific photos showcased, the victims are yet to be buried and already the trashy tabloid has begun to demonise and character assassinate Kasar Jehangir, who was one of the victims in the Audi S3.
This insensitive and grotesque article in the Daily Mirror has led to the majority of the mainstream media following suit and demonising a British Pakistani. The young man's mourning family cannot grieve without people judging them and condemning them.
It has emerged since the tragedy that Jehangir had only recently been released from prison. He was jailed for 36 months for leading police on a chase. Jehangir admitted dangerous driving and possession with intent to supply Class A drugs in November last year. He did the time for his conviction and this news has to differentiate from the crash – as it may have absolutely nothing to do with it.
Sensationalised media headlines of Kasar's past convictions, labelling him as nothing more than a drug dealer, make it feel like a trial is taking place now in the media. But this is a trial in which he has already been found guilty and in which he has no fair representation or voice – because he has been killed in a horrific car crash.
World news in pictures

Show all 50
How can a dead man defend himself? This brings back echoes of Mark Duggan's case, where his character was also assassinated by the media. They called him a gangster and a drug dealer.
It is only yesterday the family of an Iranian disabled refugee Bijan Ebrahimi, who was burnt alive by a vigilante after years of abuse, expressed relief that an independent review has vindicated their campaign to expose institutional racism within a police force and council.
The media, the police and politicians are constantly trying to sow discords of hate against some of the most vulnerable people in our society. We must hold them to account for their insensitive reporting with no regards or remorse shown to Kasar's family.
Whatever Kasar Jehangir was, we cannot be the ones to judge. We have to show our respect first and foremost rather than make blatant negative judgements about the victim.
Injustice requires those who are killed to go quietly into the night and be stripped of their humanity and dignity. Some outlets provide cheap excuses – they dismiss the pain of the family and have no sympathy for the life taken. We should challenge those that seek to sow division and hate.
Join our new commenting forum
Join thought-provoking conversations, follow other Independent readers and see their replies