As a romance novelist, it makes no sense to me that Black love stories are anomalies in literature
Published Black writers within the genre are lacking as a result of deep-set industry biases. We shouldn't have to wait for the media and publishing industry to reflect back to us what we need to see, writes Lisa Bent
Friday 30 October 2020 12:39 Comments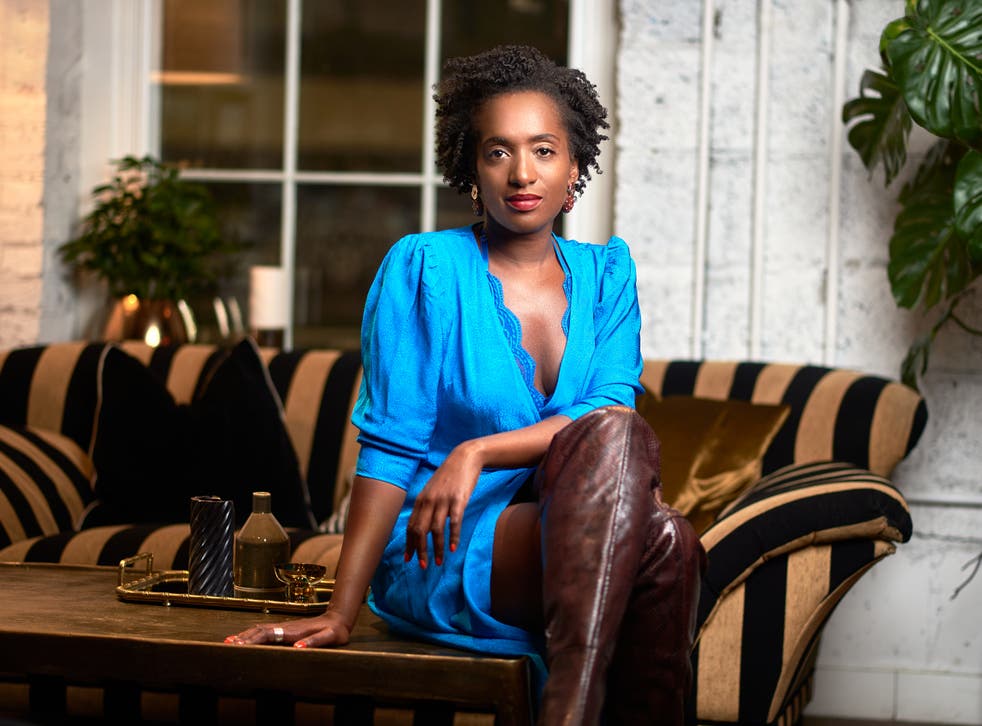 As an author, when people ask you about the inspiration behind your first book, the last thing they expect you to say is Facebook. But that's what it was for me, a single post that gained 45 comments and 104 likes.
On 6 December 2017, I went to TK Maxx in Lewisham to grab a few last bits before the girls' trip away to Singapore. As I walked towards the entrance, a beautiful tall Black guy with dreads walked out. He was on his phone, but looked up as I walked past him. In that brief moment, we exchanged smiles and I continued into the store. He was really good looking. I looked back, so did he at the same time and I decided to approach. I was nervous, but lessons from the past gave me the courage to just go for it.
I introduced myself and complimented him on his long, neat dreads, before asking whether he was single. He was. Forty, single, 6ft tall and was happy to give me his number. He thanked me for coming over and returned the compliments before we went our separate ways. I was swift, borderline clinical, but I got the result I wanted, in spite of being new to this.
"Ladies, you will be so proud of me…" is how my post on Facebook began, and ended with "Don't expect an update with this one… okay maybe x."
My Facebook friends were excited for me and they loved my courage but, bigger than that, they genuinely hoped it would work out well for me, while acknowledging my random encounter meant there was still hope for them. Hope that they could find love in their mid-thirties and beyond. The Black love story is rarely told on screen, and if it is, our reference points are likely to have come from American Black films, like Love Jones and Love and Basketball; through 1990s R'n'B and neo soul music with songs like "Let's Get Married" by Jagged Edge and "Ready for Love" by India Arie; we want and deserve that type of love in reality.  
I decided to go back and compile all my posts that shared my dating experiences. Over eight years (2010-2018) I had shared snippets of my thoughts, feelings and frustrations ranging from my series of bad dates, good dates, my reluctance to join dating apps and everything in-between. I tried to work out what I was "meant to be doing" on the surface to get a man. How to approach? How to be more open when approached? How to be more engaging on dating apps? How to attract a good man … who had what I was looking for … and wanted what I had? Deep down knowing that submerged below the tip of the iceberg was a deep sense of hopelessness, loneliness and issues around my desirability and concerns around my biological clock ticking. What began as an unknown memoir turned into a romance novel with an array of themes and experiences told from the perspective of Symona Brown, a 37-year-old Black woman from south London.
Symona calls an emergency Single Summit with her close friends, and announces she is actively ready to up her game and start dating. As she reflects through her memories from one Mr to another, she reveals her sensual, hilarious and downright frustrating encounters. She finds herself asking: "What does it mean to be a Black woman trying to exist, date and find love?"
Our stories tend to be told from the lens of social injustices, which often goes hand in hand with trauma. Bumble's campaign #MyLoveIsBlackLove is the most recent attempt to show Black love in a more positive light. However, while representation is important and needed across all forms of media (independent and mainstream), people of African descent shouldn't wait for the media to reflect back to us what we need to see. We have to ensure that we reflect and engage in self-exploration so that our sense of who we are and self-love is already within us.
Identity and belonging go hand in hand on issues of inclusion within the romance literary scene. There should be a place for diverse narratives of the Black British experience because there are multicultural audiences. However, cultural differences, perspectives and references have to be understood in the first place. This is part of the problem within the literary world (and other sectors) where there is a severe lack of representation across the board. It means the cultural perspectives of these stories aren't understood, deemed as worthy, or are simply rendered unmarketable. In turn, these biased decisions not only block livelihoods, but they also exclude a plethora of diverse narratives – and published Black writers within the romance genre are lacking as a result.
The problem of inclusion has been attempted to be rectified with incredible efforts by Black independent publishers such as Jacaranda Books, founded by Valerie Brandes. This year they will publish 20 Black British writers, a first in the UK. Four of them are romance novels, If I Don't Have You by Sareeta Domingo, Bad Love by Maame Blue, Love Again by Rasheda Ashanti Malcolm, and myself with Symona's Still Single.  
To ensure the future looks different, reactionary gestures like the black square of solidarity cannot happen again. Our experiences aren't trends; they are our lived experiences which extend beyond a focused month. Meaningful actions that come from an authentic place, create progressive change. Finding solutions to the lack of diversity requires diverse voices because the white gaze is not the only view.
Symona's Still Single is out now.
Lisa Bent is a writer of Jamaican descent from south London. Her work examines the inner self-work required to heal and thrive. Her degree in counselling influences her writing style and she champions the continuous journey of self-exploration.
Register for free to continue reading
Registration is a free and easy way to support our truly independent journalism
By registering, you will also enjoy limited access to Premium articles, exclusive newsletters, commenting, and virtual events with our leading journalists
Already have an account? sign in
Join our new commenting forum
Join thought-provoking conversations, follow other Independent readers and see their replies