Being a black woman on the internet is hard – so it's OK for us to disengage sometimes
Whether it's the R Kelly allegations or the continuous flow of stories of violence meted out against black women, we're constantly reminded of the little value placed on our lives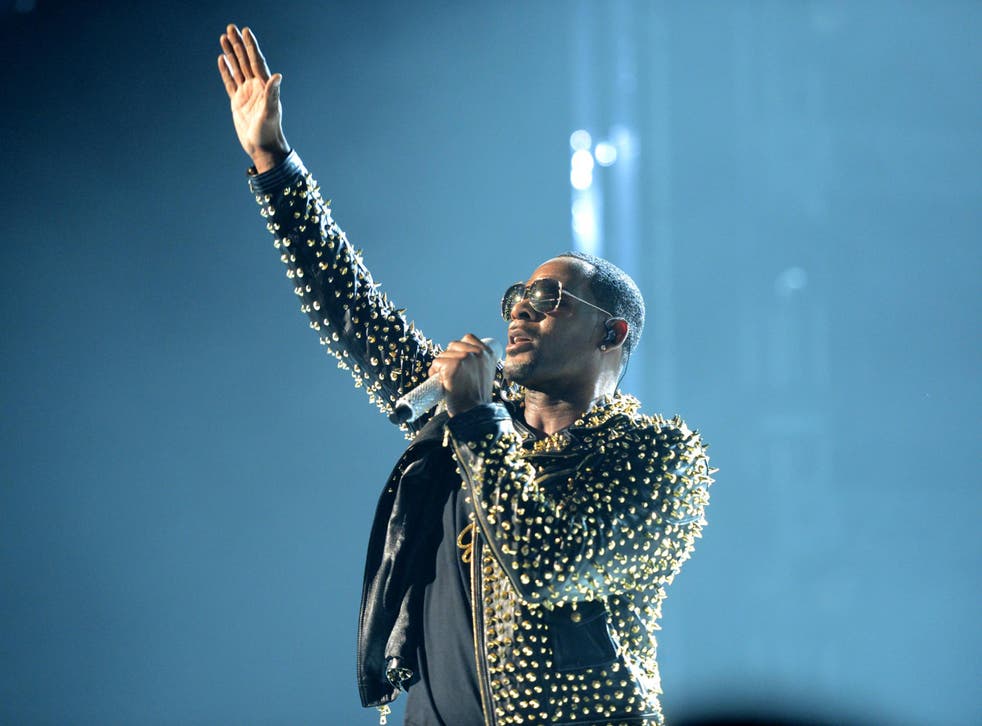 Social media, Twitter in particular, can be a real treasure trove. This last few months alone saw us all drawn into the photoshopped romance between writer Bolu Babalola and Michael B Jordan, Black Twitter single-handedly drum up unprecedented interest in Bird Box, and the platform continued to be a hotbed of promoted job opportunities.
The ideal place for bite-size updates on popular culture and breaking news, Twitter has been credited for "shaping news around events and social unrest both near and far", with more people now choosing to consume news through social media. However, it's the very relentless nature of the website that also makes it an increasingly dark place to exist, particularly when the news cycles about abuse, mistreatment, and murders involve black women.
Over the last week, news broke about the murder of Jazmine Barnes, the seven-year-old girl who was shot in the head by a white man while sat in a car with her mother and sisters. Videos of LaPorsha Washington, tearfully lamenting her daughter's death from a hospital bed soon became widely retweeted. I couldn't watch more than a few seconds before scrolling past.
We watched as a white man grabbed the shirt of a McDonald's employee – a black woman called Yasmine James – and attempted to drag her over a counter. All because of a straw. While many on social media made light of the incident and lauded the employee for delivering a "large surprise order of that smoke", it demonstrated the casual disregard and contempt black women often receive.
I noted how none of her employees stepped in to defend or intervene, apart from to restrain her. A reminder of how black women – characterised as the aggressor, even in the face of overt violence – are always expected to hold their own.
The Surviving R Kelly docu-series recently aired on Lifetime, providing insight into the stories of the black women who have survived sexual abuse at the hands of the R&B performer. The documentary has sparked huge debate and wider conversation online. While this can be considered positive, with the hope it will lead to tangible next steps, it's a difficult topic to engage with if you're a sexual violence survivor, a black woman, or both.
As Tonja Renée Stidhum notes for The Grapevine, "the images, dialogue and beyond included in this documentary were all extremely triggering ... I implore those who cannot bring themselves to watch to not feel pressured in re-traumatising yourself. Solidarity isn't singular."
As a black woman, choosing to avoid particular news stories or narratives doesn't mean you don't care, or have even become too desensitised to them. It just means that you know you're unable to engage with it at that moment in time, and that's OK.
For those who are not black women, when these stories make their way into the headlines, that is all they are; headlines that may evoke feelings like sadness and discomfort but something that will be replaced by a new headline a few days later. For us, it's another jarring reminder of the little value placed on black women's lives. We find ourselves mourning the loss of innocence and lives of other black women and girls that we don't know but can see ourselves in.
Knowing what you can and cannot engage with online is a necessary act in order to protect your peace, your mental health, and your sense of self. Engaging with jarring and damaging narratives is a personal choice and, while there are many experiences black women can't opt out of, deciding if and when we interact with traumatic news events is at least something we can have control over.
Register for free to continue reading
Registration is a free and easy way to support our truly independent journalism
By registering, you will also enjoy limited access to Premium articles, exclusive newsletters, commenting, and virtual events with our leading journalists
Already have an account? sign in
Register for free to continue reading
Registration is a free and easy way to support our truly independent journalism
By registering, you will also enjoy limited access to Premium articles, exclusive newsletters, commenting, and virtual events with our leading journalists
Already have an account? sign in
Join our new commenting forum
Join thought-provoking conversations, follow other Independent readers and see their replies