Bling is so last decade. Now everyone wants their own bourgeois bunker
Farrow & Ball paint? Check. Playroom? Check. Home office? Yep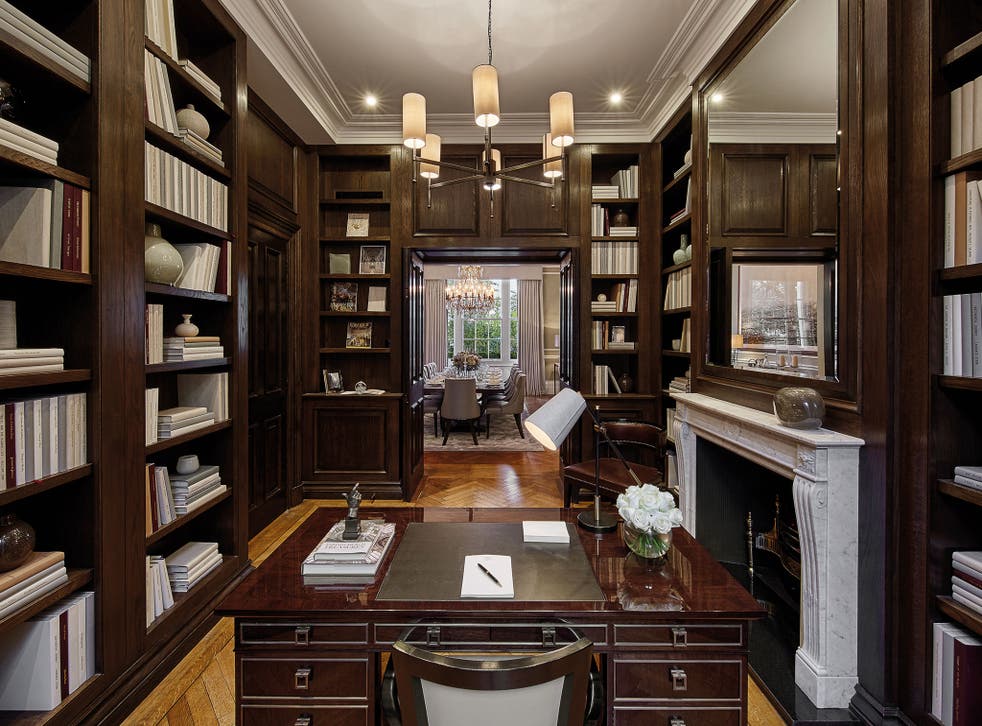 It's official: we are all middle class. At least, most of us are. According to new social grading data, 54.2 per cent of us are now anchored in non-manual professions, the group fondly known by marketeers and TV schedulers as ABC1. Blue-collar workers (to use another marketing term), who in the Sixties made up two-thirds of us, now count for only 45.8 per cent of the population.
But there's more. Just as you relax with your glass of shiraz and switch on Radio 4, I must warn you that being bourgeois is not quite enough. There is a new arena for the haute bourgeoisie these days, and it is the land of the "mass affluent".
Mass affluence is not some sort of pandemic. According to the insurance group LV= (no idea what the = sign means; fairness, maybe?), "MA households" bring in more than around £60,000 a year, but, more importantly than that, they are the owners of common totemic items. The list is not made up of obvious signs of wealth – flashy jewellery, fur coats, sports gear or electronics – but things that represent personal space and how we use it.
Haute bourgeoisie? Mass affluence? If it sounds aspirational, it probably is. Cue professional classes anxiously running through said list to ensure they are part of this new social grouping. So here I go...
Farrow & Ball paint? Check. Playroom for the kids? Check. Art on the walls? Are you kidding? Home office? Yep. Aga? Well, we had one in a former house, so could that count? How about a walk-in wardrobe and a wine fridge? Damn, I don't have either. I suppose one could walk into my wardrobe, but nobody ever has, bar an enterprising child during a game of sardines. But I do have a vinyl collection and a Sonos system – also MA signifiers, apparently. So maybe I'm up there after all.
Common features in 'mass affluent' households

Show all 5
Do I want to acknowledge these things as aspirational? Does having a home office signify anything other than the spectacular transformation of my world from an office-based, alcohol-fuelled group activity into something more resembling a cottage industry, manageable only thanks to Wi-Fi, smartphones and the after-school club. Equally, my wonderful vinyl collection doesn't symbolise affluence. Its existence is solely due to a happy teenage life, and my nostalgia for it. If I had had a miserable time during the Eighties, would I have wanted to hang on to my copy of Sade's Diamond Life?
Yet the list is out there, and it rings true. It is also indicative of how we have turned our homes into post-Cold War nuclear bunkers. Heated with an underfloor system, naturally. The MA class doesn't need to go out any more; whether due to economics, the internet, fear or, frankly, cooking standards, it more and more chooses to stay at home, drinking fine wine, looking at art and listening to professional-level music on a Sonos system. Who needs to indulge in office banter when you have your own private office? Who needs to engage with a local nursery when your child has its own playroom? The rise in home cinemas and restaurant-style range ovens is part of the same mindset.
The findings of a humble home insurance company have flagged up the vogue for commissioning the formidable combined muscle of John Lewis, BT and Apple to turn our homes not only into castles, but into mini cities, wherein office, playgroup, gallery, clothes emporium, library, restaurant, café and nightclub can all be found on the same spot. Casa Nostra.
Help! Could being a mass affluent be a step towards a re-emergence of that now extinct and unlamented species, the rarely spotted non-dom? I once interviewed a clutch of these repellent types for a radio documentary. One told me gleefully that as he lived on a private road, and took advantage of a private driver, private healthcare and private education, with no need of the state or any of its considerable range of public amenities, he never saw the need to pay any tax on his global earnings. Is the act of buying a pot of Drop Cloth (a new Farrow & Ball, natch) going to send you straight to the Donald Trump naughty step of selfish private enterprise?
Of course not. But next time you reach for a kale and ginger smoothie courtesy of your NutriBullet, spare a thought for the myriad small enterprises out there that could value a mass audience such as the mass affluents. And go to your local cinema.
Register for free to continue reading
Registration is a free and easy way to support our truly independent journalism
By registering, you will also enjoy limited access to Premium articles, exclusive newsletters, commenting, and virtual events with our leading journalists
Already have an account? sign in
Join our new commenting forum
Join thought-provoking conversations, follow other Independent readers and see their replies