For some, domestic abuse has become 24/7 during the pandemic
In the UK, Black and minority ethnic women and girls are more likely to suffer abuse, a situation made worse by coronavirus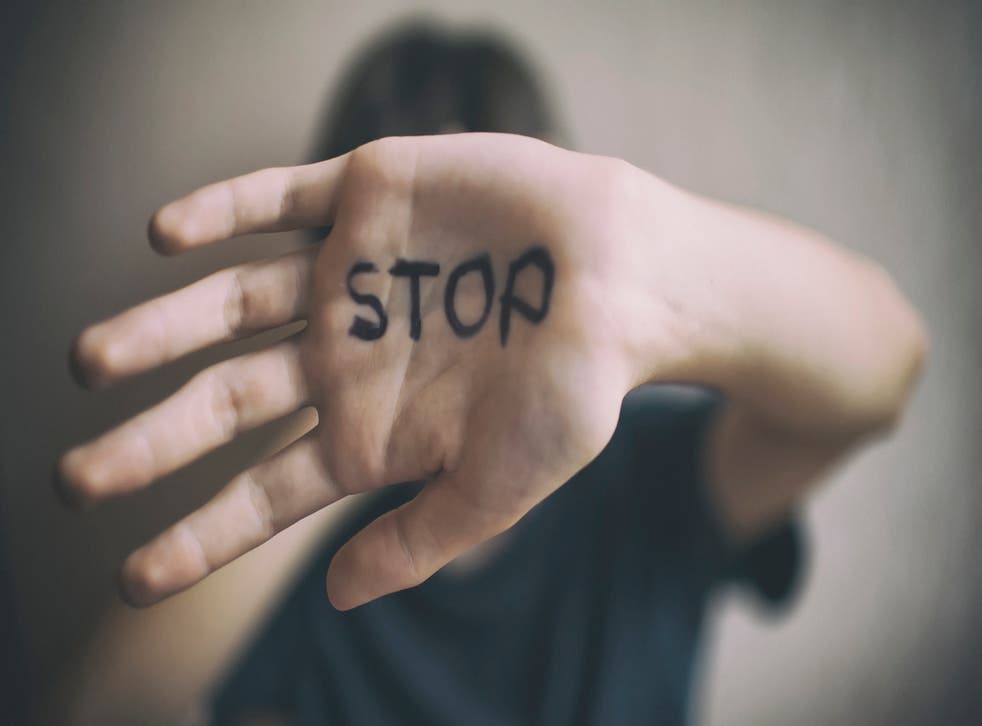 Covid-19 lockdowns have resulted in a significant increase in violence against women and children. This applies to all social classes, socio-economic and socio-cultural groups.
In the UK, Black and minority ethnic (BME) women and girls are more likely to suffer abuse, both at the hands of their partners and from multiple family members. They also face greater barriers to accessing services. One reason for this is language issues. They are also more likely to experience inappropriate professional responses from statutory and voluntary agencies.
Overcoming these barriers – and finding ways to dismantle them – requires a clear understanding of how they work and how they have been affected by the pandemic.
In our Domestic Violence During Lockdown report, we interviewed 26 practitioners in specialist, independent services run "by and for" BME women suffering domestic violence and abuse in England and Wales to explore their experiences of what has been referred to as the "double pandemic" – the spread of Covid-19 coupled with the subsequent rise of domestic violence and abuse in lockdown, as well as its impact on their organisations, the sector and the communities they serve.
All the practitioners observed the same escalation in both the prevalence and intensity of domestic violence and abuse within days of the first lockdown being announced in March 2020. "Even in the most awful circumstances, women could [previously] get a brief moment of respite by going to the shops, dropping their children off at school," said one interviewee.
But during the pandemic this changed. Abuse has become 24/7 for some who are "imprisoned, and the psychological impact of that is much greater," said the respondent.
Practitioners also spoke about higher levels of psychological abuse and trauma-related mental distress relating to the pandemic. For instance, in the case of women who had decided to end an abusive relationship prior to the lockdown, the pandemic delayed the separation process, extending the abuse and creating new opportunities for it. "He chooses when he wants to go out, putting my children and me at risk of catching the virus," said one victim. "I'm trying to shield my children from [Covid-19], but I can't."
All of the practitioners reported that abusers used lockdown restrictions, and/or the risks of Covid-19 and its consequences, as part of their abuse, reaffirming previous findings that the pandemic is "a perfect storm" for abuse. Several of the interviewees made a link between coronavirus-related job losses in the communities they work with and an increased risk of domestic violence and abuse.
Domestic violence and abuse specific to BME communities noted include the knock-on effect school closures has on the risks of forced marriage. The erosion of familiar routes to disclosure and support (such as private, in-person access to teachers and peer networks) is happening in a context where coercive pressures to marry can now be relentlessly exercised by family members.
For women who are marriage migrants and have come to the UK on spousal visas as dependants, their residence in the country is tied to their marriage. If it ends, they could be deported and, in the case of mothers, separated from their children. This is one of the many ways state policies on citizenship and residency exacerbate power imbalances between men and women.
The interviewees discussed how their organisations drew on their experience of working and living within these communities to devise new ways of reaching out to vulnerable women and girls. This often meant extending helpline opening hours or establishing new protocols to check on women's welfare.
However, new modes of remote working do not meet the needs of all women, especially those who struggle to access relevant technologies. There are also issues in establishing the level of trust needed for victims/survivors to make full disclosures when meeting/talking exclusively online or over the phone.
Frontline practitioners, health professionals and the police are overworked and understaffed; local counselling and support groups are either paralysed or financially deprived. In some cases, women from BME communities do not trust statutory agencies, including the criminal justice system, due to negative prior experiences. In this context, "by and for" BME-specialist, independent domestic violence and abuse services perform a crucial role in supporting victims/survivors from communities that are already disproportionately affected by Covid-19.
As plans are made for life beyond the pandemic, these services must be included in the creation and design of both future social support networks and statutory services. Moreover, this should be done in collaboration with victims/survivors to ensure their voices are heard and their real needs met.
Aisha K Gill, Ph.D. CBE is a professor of criminology at the University of Roehampton. In 2019, she was appointed co-chair of End Violence Against Women Coalition. In June 2020, she set up an emergency Covid-19 emergency fund for migrant women with no recourse to public funds
Sundari Anitha is a professor of gender, violence and work at the School of Social and Political Sciences, University of Lincoln. She has previously managed a Women's Aid shelter and is a trustee of Asha Projects, a specialist refuge for South Asian women who have experienced domestic violence
Anyone who requires help or support can contact the National Domestic Abuse Helpline which is open 24/7 365 days per year on 0808 2000 247 or via their website, nationaldahelpline.org.uk
Join our new commenting forum
Join thought-provoking conversations, follow other Independent readers and see their replies