Books are back thanks to doodling, but that's far better than the alternative
Plus, don't miss out on the best of festive television - it's called 'Boxing Day' for a reason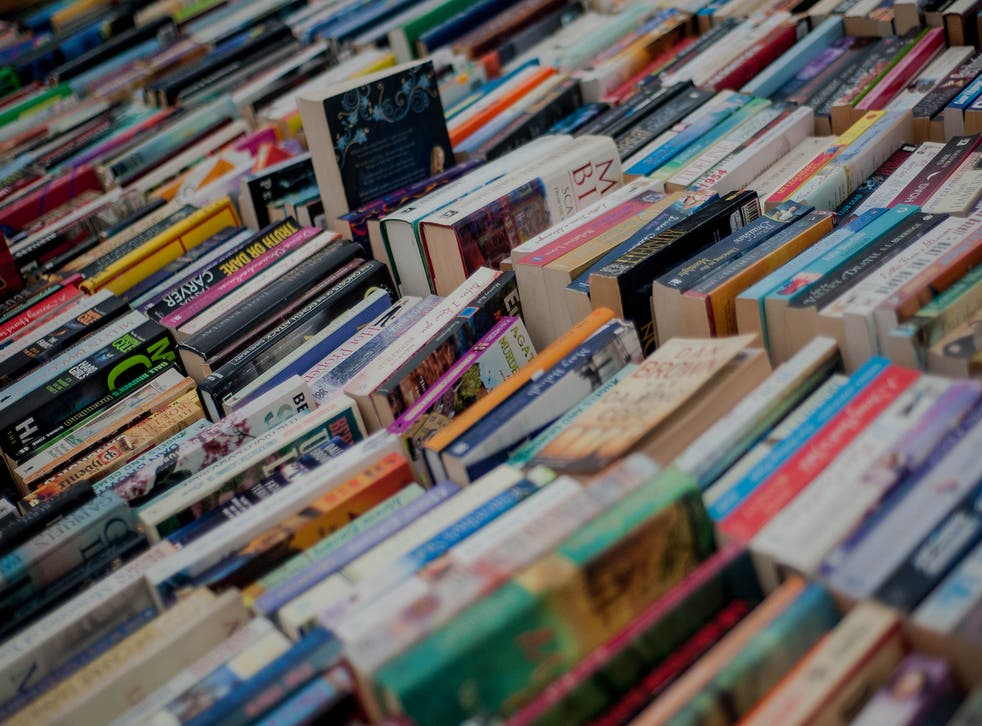 Books are back. If you are staring at a pile of freshly unwrapped sporting autobiographies and clean eating guides, this may not come as a surprise. Everyone buys books at Christmas; but in 2015, people have been buying them for the other 11 months of the year too, with the result that the printed word looks a little less doomed than previously feared.
In November, book sales in the UK were up 9.8 per cent on last year, to £149.7m, while total sales for 2015 were up 6 per cent by mid-December, according to figures from Nielsen BookScan. In America, too, the physical book is on the rise again – with 571m sold, up from 559m last year. As the novelty of e-readers wears off, the old paper-and-ink has come to seem like something special once more.
This all adds up to a good story in my book. I have a Kindle and wouldn't be without it when travelling, but it cannot compare with going into a bookshop and buying a physical object. An e-reader can offer suggestions based on algorithms or page after page of sub-par 99p thrillers, but the power of a browse is irresistible.
That is what Waterstones is counting on, anyway. In a further sign of print's renaissance, the company opened its biggest shop in London for a decade earlier this month. The Tottenham Court Road store has three floors, 50,000 titles and Waterstones' largest range of fiction outside of its Piccadilly flagship. It also has a café, a bar and a 60-seater cinema in its trendy basement, and it sells vinyl and DVDs on the ground floor.
From a business point of view, this hedging of bets makes a lot of sense. Come in for a craft beer or two, leave again with the complete works of Hilary Mantel. Purists may huff at the mix of non-literary treats on offer – but if you like books, it stands to reason that you might like films, music and having a drink, too. What's more, the lifestyle-y approach of the new store hints at one crucial thing: books can be cool in a way that a download never can. You can't furnish a room with e-books.
Waterstones aside, The Bookseller reports that independent bookshops are enjoying a good season, with some recording sales up 20 per cent on last year. One reason is that there hasn't been the usual outpouring of celebrity autobiographies for Christmas. What looked like potential disaster in the autumn has turned into a triumph for many small shops, as customers forced to browse a wider range of titles have ended up buying more than they thought they'd come in for.
That said, the slightly cheering sales figures for 2015 are down to a few star performers. Harper Lee's much-hyped sequel to To Kill a Mockingbird, Go Set a Watchman, outsold the e-book by four to one in hardback, presumably so that people could show off about owning a copy. Otherwise, it's a less edifying picture. The print renaissance has been led by the unseemly fad for adult colouring books, diaries by YouTube stars, clean-eating cookbooks and, of course, The Girl on the Train.
A set of spoof Ladybird books for grown-ups, offering tongue-in-cheek guides to things like "The Hipster" and "The Hangover" have also been an unexpected Christmas smash-hit, with Penguin upping the initial print run of 15,000 to 1m.
So this is how we read in 2015. Fiction in digital form, novelties and hyped items in physical. And even if we feel uncomfortable about 99p e-novels, bookshop bars and colouring books propping up the distinguished old man of print, then a world without any bookshops – or any books to put in them – is a far more depressing prospect.
Palin does a comedy video – but the joke is on her
Oh no, Sarah Palin has released a comedy video. Worse, it features Palin spoofing her own arch-spoofer Tina Fey, who made her name with her pitch-perfect impersonation of the ex-politician on the US hit TV show Saturday Night Live.
In "31 Rock", Palin, Republican candidate for US Vice President in 2008, plays a television executive called Lynn Melon, who bears a remarkable resemblance to Fey's character Liz Lemon on 30 Rock – without the timing, wit or punchlines. It is quite excruciating to watch – "The only PC I need is right here!" she yelps, pawing at a laptop – although it does feature cameos from John McCain and Lindsey Graham, who withdrew from the 2016 presidential race on the same day that the video surfaced. Coincidence? There are some gaffes you never live down.
Palin released the video on the conservative website Independent Journal Review shortly after Fey reprised her Palin impersonation on Saturday Night Live. A comparison of the two sketches shows why one should never try to beat a comedian at their own game: far better to join them and smile like a good sport as they batter you around the head.
Hunker down – the decent Christmas telly starts tonight
Christmas-night television was the now standard snoozefest of overstuffed, overhyped safe bets like Strictly Come Dancing, Downton Abbey, Doctor Who, Call the Midwife and the inexplicable Mrs Brown's Boys. If, like me, you don't know your Mrs Patmore from your Nurse Phyllis and couldn't care less, the whole thing will have passed you by in a budget-busting whirl of sequins, starch and canned laughter.
Christmas Day television is not the event it once was and everyone is too sleepy, stuffed or sozzled to enjoy it anyway. Boxing Day and beyond is where the smart sofa hours are spent.
The enticing and original programmes start tonight with a new Shaun the Sheep adventure from Aardman Studios, a lavish adaptation of Agatha Christie's And Then There Were None, and the BBC's epic mash-up Dickensian. Catherine Tate's Nan, David Attenborough's new series on the Great Barrier Reef and, of course, Sherlock on New Year's Day will all help me to recover from the annual disappointment that is Christmas television – just in time for the schedules to return to normal and for everyone to remember that smart televisions and Netflix do exist.
Christmas celebrations around the world

Show all 30
I needed to use my iPhone to time the gravy, honest
How long did you last? Until the first cracker was pulled? Up to halfway through your second stuffing ball? Or did you manage to make it all the way to the post-lunch unnecessary grazing of the Quality Street tin before whipping out your mobile phone?
If it's the latter, you are rarer than a pair of tickets to see Adele in concert. According to a survey, this year 10 million British people used their mobile phone during Christmas dinner. Only 10 million? The rest must have forgotten to charge them after breakfast, or have drunkenly smashed their screens.
The reasons cited for plonking a phone next to the pudding range from the just-about-acceptable (talking to absent friends and family), to the tiresome but unavoidable (cracker hat selfies), to the downright appalling (checking into Tinder; immediately posting unwanted gifts on eBay).
I'd like to say I banished my iPhone from the table, but someone had to time the gravy and those pigs in blankets don't Instagram themselves.
Join our new commenting forum
Join thought-provoking conversations, follow other Independent readers and see their replies