With his healthy majority, the centre ground is now Boris Johnson's for the taking
The greater the political pressure on the prime minister to proceed in a pragmatic way, the greater the political cost if he fails to do so, writes David Gauke
Tuesday 17 December 2019 14:32 Comments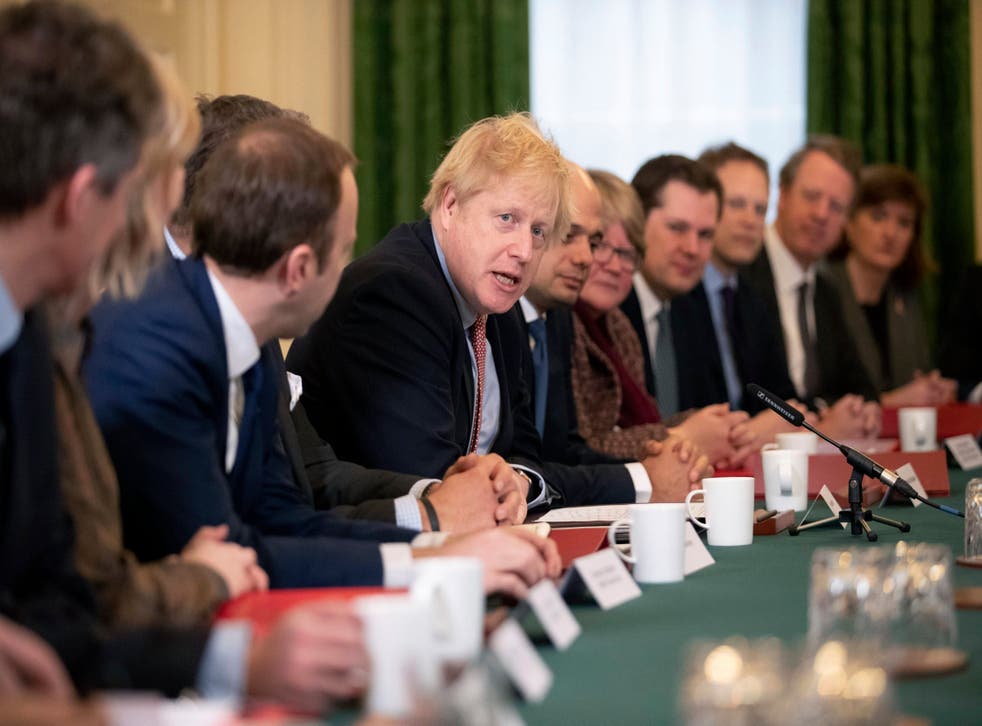 The general election result was a triumph for Boris Johnson. He has a comfortable majority which enables him to leave the EU at the end of next month; the Labour Party and Liberal Democrats are in disarray; and he has removed most of his internal critics from the Conservative Party and parliament.
This electoral triumph was due in no small part to Jeremy Corbyn. The election was successfully framed by the Tories as a choice between a Conservative majority under Johnson or a Labour government led by Corbyn. A vote for anything other than the Conservatives was viewed by most voters as a vote for Jeremy Corbyn himself.
Such was Corbyn's unpopularity, he is not only responsible for Labour's worst general election result since 1935, but must also bear some responsibility for the dismal showing by the Liberal Democrats. Even as a former Conservative cabinet minister standing as an independent, one of my biggest challenges was explaining to nervous voters that I was not going to allow the country to be run by a Marxist with a dodgy record in dealing with antisemitism.
Fear of Jeremy Corbyn provides a large part of the explanation for moderate, centre-ground Conservatives sticking with Johnson's party and not voting either independent or Liberal Democrat. Dominic Grieve and I achieved respectable second places and St Albans and Richmond Park went Liberal Democrat. Remain-minded Conservative seats, by and large, remained Conservative.
The Liberal Democrats found themselves strategically paralysed. They were nervous about making too open a pitch for the three million or so Conservative Remainers for fear of being characterised as "Yellow Tories" and putting off Labour Remainers (this, I was told by senior Liberal Democrats, was the reason they put up a candidate in my constituency). Consequently, the Conservatives' left flank was relatively secure.
So where does that leave the centre ground now?
In truth, it is there for the taking by Boris Johnson. His spending plans can hardly be described as right wing. Indeed, his proposed fiscal largesse looks more akin to the Blair-Brown years than the Cameron-Clegg coalition. The ambition to ensure that northern England and the midlands are economically successful is a laudable one and is consistent with "One Nation Conservatism".
The difficulty for the prime minister is that, in addition to bold spending promises, his pitch to the new Conservative voters focused on "getting Brexit done". He will certainly deliver the first stage of Brexit on 31 January (that debate is over) but the difficult bit is still to come. If he gets this stage wrong, as a consequence of trying to appease impatient Leave voters, we will exit the implementation period at the end of 2020 with a bad deal or no deal.
The economic consequences for the country will be painful. Rather than deciding what areas of spending to increase or which taxes to cut, the country will find itself poorer than it realised and another period of austerity will follow. And the places that will be hardest hit – places that have just returned large numbers of Tory MPs – will be rightly unforgiving.
Policy is always about trade-offs. There is no bigger trade-off than between the purity of Brexit and economic prosperity. The prime minister has never been one for explaining trade-offs; his approach has always been one of simplifying – sometimes oversimplifying – matters. As an approach it has served him well in his career, but if he is to successfully steer the public through the next stage of Brexit, he will need to use his undoubted communication skills to explain why we need a deep and special partnership with the EU.
My fear is that he will not; that he is too boxed in by his own promises and a Conservative Party that wants to deliver a "clean Brexit" at any price. If I am right (and, for the sake of the country, I hope I am not), the task for the centre ground is clear. It is not to seek to prevent Brexit – that cause was defeated last Thursday – but to win the argument that it is done sensibly.
This will not be an easy task. The arguments for a pragmatic departure from the EU are complex, the counter arguments simple. But the centre ground must win the argument that our best interests as a country, including in – especially in – Leave areas, is in reaching a comprehensive deal with the EU. Our tone must be constructive, not shrill; respectful, not condescending.
The greater the political pressure on Boris Johnson to proceed in a pragmatic way, the greater the political cost for him failing to do so, the more likely it is that the centre ground of British politics can save the country from a disaster.
However grim last week's election result may have been, that is an objective worth striving for.
David Gauke is a former justice secretary
Register for free to continue reading
Registration is a free and easy way to support our truly independent journalism
By registering, you will also enjoy limited access to Premium articles, exclusive newsletters, commenting, and virtual events with our leading journalists
Already have an account? sign in
Join our new commenting forum
Join thought-provoking conversations, follow other Independent readers and see their replies