A question for Boris Johnson and Carrie Symonds: what is wrong with John Lewis? Ordinary people want to know
One visitor to the Downing Street allegedly spoke of Carrie Symonds's 'John Lewis furniture nightmare' – the vast majority of us will never understand this kind of snobbery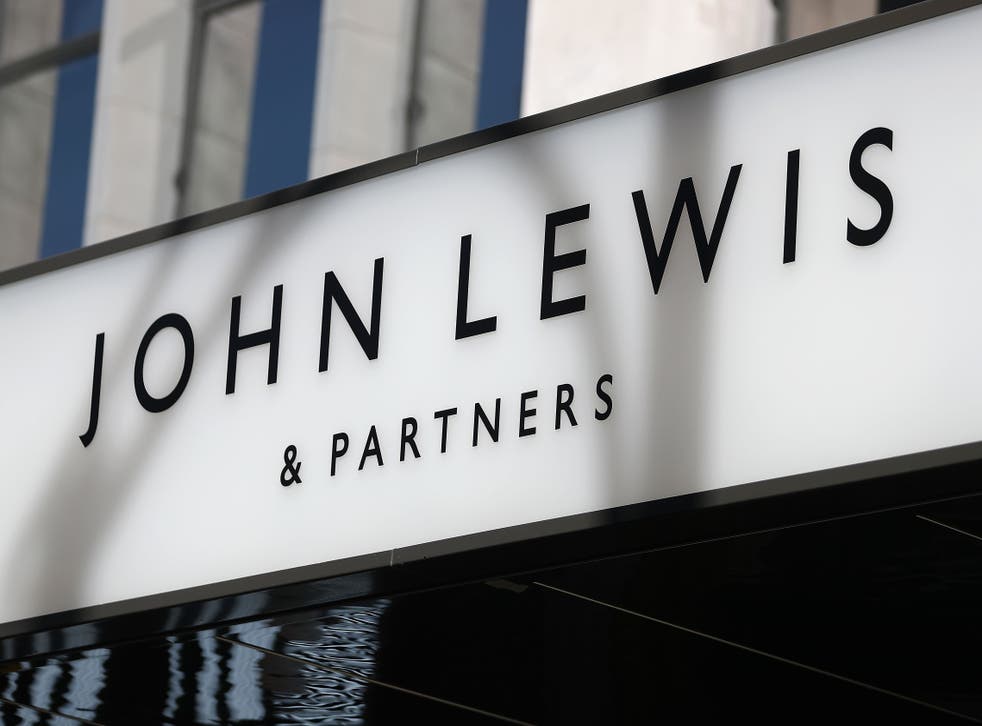 So now we know – the poor prime minister was forced to reside with his fiancée, Carrie Symonds, inside a nightmare.
Yes, there were children who were given Dickensian-style food parcels during lockdown, and yes, many have watched their loved ones die from Covid but let it be known, the leader of our great nation was facing a terrifying prospect of his own: living in a home adorned with John Lewis furniture. The couple, we understand, are desperate to do away with what has been described as Theresa May's "John Lewis furniture nightmare".
Of course, this isn't your standard nightmare, such as, say, walking naked into a room full of people or being chased by a faceless fiend. It is the type many of us have never been lucky enough to endure: being so privileged that John Lewis would be considered offensive to one's palette. It is an area of study I think Freud sadly missed.
But obviously the horror of it was so all-encompassing that Johnson is rumoured to have spent six figures doing up the Downing Street flat – despite only receiving £30,000 from the taxpayer for the job – in order to rid himself and Carrie of the problem.
Questions are inevitably being asked about where this money came from, but ask yourself this: wouldn't you beg or borrow if you, too, were in such an unbearable situation? Every day many of us see the homeless in our towns and cities frantically seeking safety, nutrition and shelter but never mind them, Boris has interior design issues.
This will, of course, be mystifying to the majority of us, unified in our love for John Lewis. It is a company that manages to attract custom from across the class spectrum. John Lewis is the sort of name that wouldn't sound out of place on the football pitch but might similarly be found on a board of directors; it is unassuming and British. Theresa May would have probably thought it strong and stable.
Growing up, my family couldn't afford to buy from John Lewis; we opted to purchase our sofas from a store that kindly allowed us to pay off the full price throughout a person's lifetime. Lucky us, I suppose – we never had the agonising trauma of having to entertain lavish friends with expensive tastes.
Nevertheless, John Lewis is the sort of store that doesn't pride itself on being exclusive. It is aspirational without being overly ambitious. Every year the nation awaits to cry on cue for the brand's Christmas storylines of love, loss and friendship. The stores are welcoming and unpretentious, constant and not intimidating.
Perhaps we are being unkind to assume that the prime minister should feel comfortable living in a flat decorated in a way many could only dream of. As Daily Mail columnist Sarah Vine so eloquently put it on Radio 4, "the prime minister can't be expected to live in a skip". This did alarm me. Could the Downing Street flat really have been transformed into some sort of hovel, courtesy of Theresa May's taste?
And what did Boris and Carrie want instead? Well, by now many of you will have seen images of the type of room that would be more in keeping with his style – a Persian paradise. It is a little ironic that while Nazanin Zaghari-Ratcliffe has been sentenced to another year in prison in Iran, a situation not helped by Johnson's words, he is browsing interiors catalogues fit for a shah.
Some say that there is no such thing as class in this country – a system confined to the history books – but the John Lewis comments serve as an important reminder that, no matter how hard we strive, the vast majority will never understand this kind of snobbery. For some, John Lewis is unaffordable; for some it is a staple. But it is an institution to us all.
This, then, is a slip of epic proportions from a man that so wants to be considered likeable and accessible. It will take a fair amount of paint to gloss over this PR disaster.
Register for free to continue reading
Registration is a free and easy way to support our truly independent journalism
By registering, you will also enjoy limited access to Premium articles, exclusive newsletters, commenting, and virtual events with our leading journalists
Already have an account? sign in
Register for free to continue reading
Registration is a free and easy way to support our truly independent journalism
By registering, you will also enjoy limited access to Premium articles, exclusive newsletters, commenting, and virtual events with our leading journalists
Already have an account? sign in
Join our new commenting forum
Join thought-provoking conversations, follow other Independent readers and see their replies