Boris Johnson is stealing so many of Labour's ideas the party should be deeply worried
Labour must respond to the prime minister's attempts to keep his new Conservative voters – but policies such as universal credit could be his Achilles heel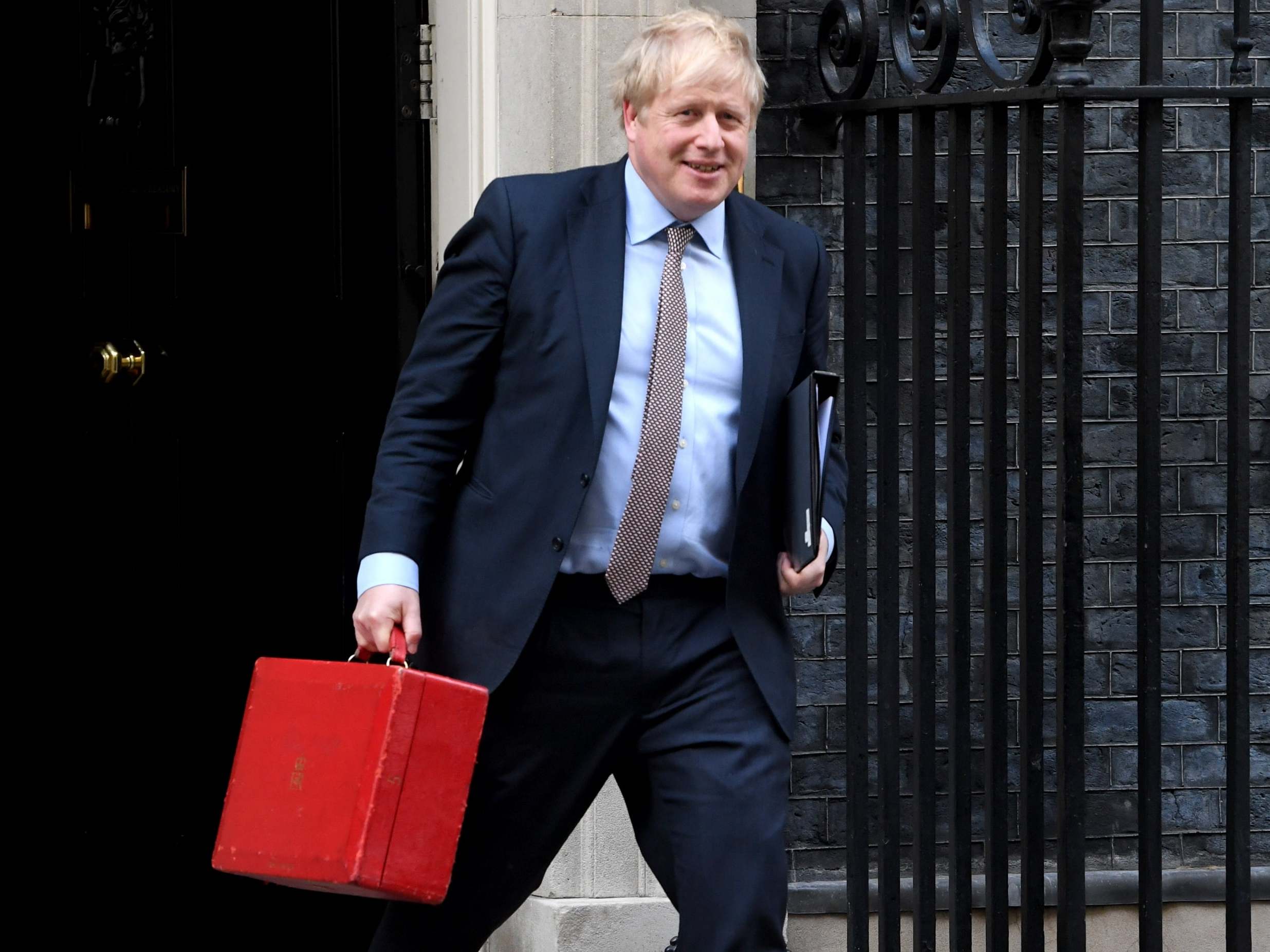 Boris Johnson is stealing so many of Labour's clothes that the opposition will soon not have many left. As he announced the final go-ahead for the HS2 project which began life under Labour in 2009, I scribbled a list of Johnson's purloined goodies.
"Borrowing for investment", with £100bn of infrastructure projects in next month's Budget; more money for "schools and hospitals" (New Labour's mantra) in the biggest public spending boost for 15 years; billions to improve bus services (under Theresa May, the Tories mocked Jeremy Corbyn when he raised the issue); the nationalisation of Northern Rail; state aid for Flybe; a rise in the national minimum wage (which the Tories opposed when Labour introduced it); reversing planned cuts in corporation tax (Corbyn's policy); even a hint of tax rises for the rich and adopting Ed Miliband's proposed mansion tax. Not a bad list for five minutes' work. I could go on.
Corbyn opened his response to Johnson's Commons statement on HS2 by saying: "Once again, we see the government taking its ideas from the Labour Party." But Labour shouldn't crow; it should be worried.
I still meet Labour figures who describe Johnson as a right-wing Trumpian buffoon who will soon self-destruct. They should look at what he's doing, and think again. Wiser Labour heads rightly see him as a pragmatist without ideology who will do whatever it takes to retain power. As one Labour frontbencher told me: "We underestimated Boris at our peril at the election. We cannot afford to repeat the mistake for the next five years."
Johnson will not hesitate to splash the cash in the "blue wall" of former Labour seats in the north and midlands which turned Tory in December. It was a clever, if obvious, move to couple the HS2 go-ahead with transport schemes to improve links between the northwest and northeast.
Johnson might appear to have dumped Thatcherism and small state conservatism but I suspect his conversion will have its limits. An early test will be the Budget. Will Sajid Javid tackle the social care crisis through a national care service? He will be nervous about the state-funded solution favoured by Labour. The chancellor could help the north and midlands by overhauling council tax, which would be less crude than imposing a property levy. Council tax reform is long overdue; property values in England have not been updated since 1991. A fairer system would see one or two new bands at the top of the scale (the current top bracket is for homes worth more than £320,000). Householders in the north pay up to 30 times more in the south relative to the value of their property, according to one analysis.
Rebalancing the system would risk a backlash from traditional Tory supporters in the south. But where else do they have to go? A row with his own party would amplify Johnson's "levelling up" message to his new working-class voters.
Even if Javid raises taxes, Johnson might not have enough money to do one thing necessary to keep his new seats: soften the impact of universal credit, which Labour pledged at the election to abolish. The blue wall seats are not the poorest in the country but will be disproportionately affected by benefit cuts as universal credit is phased in by 2024. A study by the Resolution Foundation think tank, published today, found that benefit spending on people of working age, at £2,300 per head, is much higher in the blue wall seats than in other Tory-held areas (£1,600) and only slightly lower than in Labour-held areas (£2,500).
This is due largely to in-work poverty, disability payments and lower housing costs. A single parent in the blue wall would be £280 a year worse off under universal credit, compared to £170 in other Tory constituencies. A two-earner couple with two children would be £530 a year better off in the blue wall compared to £2,760 in other Tory areas.
Overall, the Tories' new supporters will be more exposed to the less generous system being brought in. So it will not feel like austerity has ended for many of them. The danger for Johnson is that the impact of benefit cuts on their daily lives could outweigh any feel-good factor from higher spending on services, infrastructure and even the minimum wage. With budgets tight, pouring billions into welfare is unlikely to become a priority for the Tories, even in their new clothes.
One of Johnson's biggest achievements is to convince voters he heads a "new government", not one that has been in power since 2010. Yet universal credit, a very Tory policy Johnson might be unable to disown, could prove his Achilles heel as he tries to lock in his new voters.
Join our commenting forum
Join thought-provoking conversations, follow other Independent readers and see their replies