Boris Johnson still wants to be prime minister – and he is more likely to succeed than Jacob Rees-Mogg
One of the most interesting things this week was the subdued tone of the Foreign Secretary's interview on the Today programme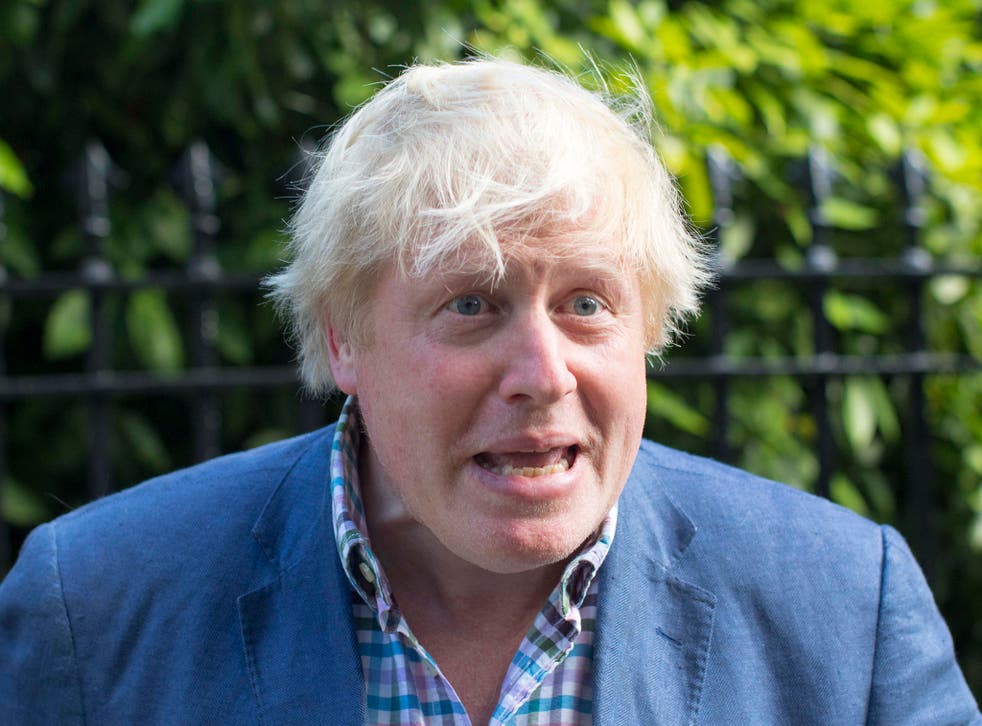 The words of Benjamin Disraeli echo down the ages. In 1872, the fourth year of William Gladstone's first government, Disraeli invited Manchester Conservatives to consider the Liberal Cabinet: "You behold a range of exhausted volcanoes. Not a flame flickers on a single pallid crest."
All governments seem tired eventually, but Theresa May's prematurely reached the exhausted volcano phase when it lost its majority in June. It seemed that she was bound to be replaced as Prime Minister, but when the Conservative Party surveyed the Cabinet for alternatives, not a flame flickered on a single pallid crest.
Boris Johnson, the Foreign Secretary, still seemed a broken man after his failure to take the crown dashed from his head by Michael Gove a year before. David Davis, the Brexit Secretary, had impressed with his pragmatic approach to the most difficult brief, but that is not exactly a flame and he was still another failed leadership candidate from a previous contest. Philip Hammond, the Chancellor, was too much of a Remainer and in any case he is no Krakatoa either.
So she stayed by inertia and the Conservative Party put off the decision about how it would fend off the threat of Corbynism until after the great big unknown of Brexit, now just 19 months away.
UK news in pictures

Show all 50
But journalism abhors a vacuum, which is why the speculation about Jacob Rees-Mogg, the MP for North East Somerset, took on a life of its own over the summer. It would be unusual for someone who has held no frontbench post to succeed to the leadership of a major party, but after Jeremy Corbyn's rise it would be unwise to rule it out.
Of course, Labour was in opposition when it chose Corbyn, whereas the Conservatives will probably change leader while still in government. Even so, the old assumptions cannot be relied on. No wonder there is a hint of panic in Matthew Parris's column in The Times today, in which he calls for all parties to return to giving their MPs the final choice of who should lead them. He does not trust the 150,000 Tory party members to resist the lure of Moggmania.
One of the most interesting things that happened this week, therefore, was that Boris Johnson gave an interview to the BBC Radio 4 Today programme. This is not notable in itself, but what was interesting was the Foreign Secretary's tone. He was calm and bluster-free. He discussed Libya and Syria as if he knew what he was talking about. He made the surprising point that there may be several transition periods applying to different aspects of our relationship with the EU after Brexit, which disarmed Mishal Husain's line of questioning. And he was clear that President Trump's comments on Charlottesville were "totally wrong" because he failed to make a distinction between fascists and anti-fascists.
The only point on which Johnson was evidently evasive was when he was asked about counting students in the immigration figures. He was "very pro students", he said, and "there is no limit on the numbers", but he wouldn't say whether he thought they should be included in the immigration statistics. That will have done him no harm at all on the liberal wing of the party. Perhaps a flame flickers on this particular pallid crest after all.
Boris Johnson thanks Australian Foreign Minister for compression tights
It's something I found surprising. I thought Johnson was coming to terms with never being prime minister, having discovered, when Gove denounced him, that he lacked that last necessary bit of confidence in himself. The Alan Johnson or Chuka Umunna flaw, if you like. And maybe the new subdued Johnson is one who is reconciled to an elder stately role rather than the top job. But I doubt it.
Johnson's stock has fallen since the referendum, with the public and with party members. But Corbyn showed, among Labour Party members in 2015 and among the wider public in the general election, that these standings can change quickly. That could apply to a new challenger, too, whether it is Rees-Mogg or someone else.
Politics changes so fast that someone could erupt from the ministerial ranks with all the suddenness of the Rees-Mogg phenomenon, but such a candidate has yet to be identified. The best prospect is Ruth Davidson, leader of the Scottish Conservatives, who has the energy of a "toddler on a sugar rush", as Ayesha Hazarika, the comic who used to work for Harriet Harman, put it. But she is a member of the wrong parliament, and if she could be smuggled into the House of Commons at a by-election she would face the special resentment MPs reserve for their fellows who arrived more recently.
It is of course pointless to speculate about the next Tory leader while we do not even know if Theresa May will see Brexit through. So let's speculate. Having thought that Johnson was finished, I now wonder if this particular volcano is still active.
Register for free to continue reading
Registration is a free and easy way to support our truly independent journalism
By registering, you will also enjoy limited access to Premium articles, exclusive newsletters, commenting, and virtual events with our leading journalists
Already have an account? sign in
Register for free to continue reading
Registration is a free and easy way to support our truly independent journalism
By registering, you will also enjoy limited access to Premium articles, exclusive newsletters, commenting, and virtual events with our leading journalists
Already have an account? sign in
Join our new commenting forum
Join thought-provoking conversations, follow other Independent readers and see their replies