Bluster can't hide the incompetence: Boris Johnson isn't the leader Conservative MPs thought they were getting
Boris Johnson is facing anger from the right and left of the Conservative Party over his handling of coronavirus – this spells real trouble for the prime minister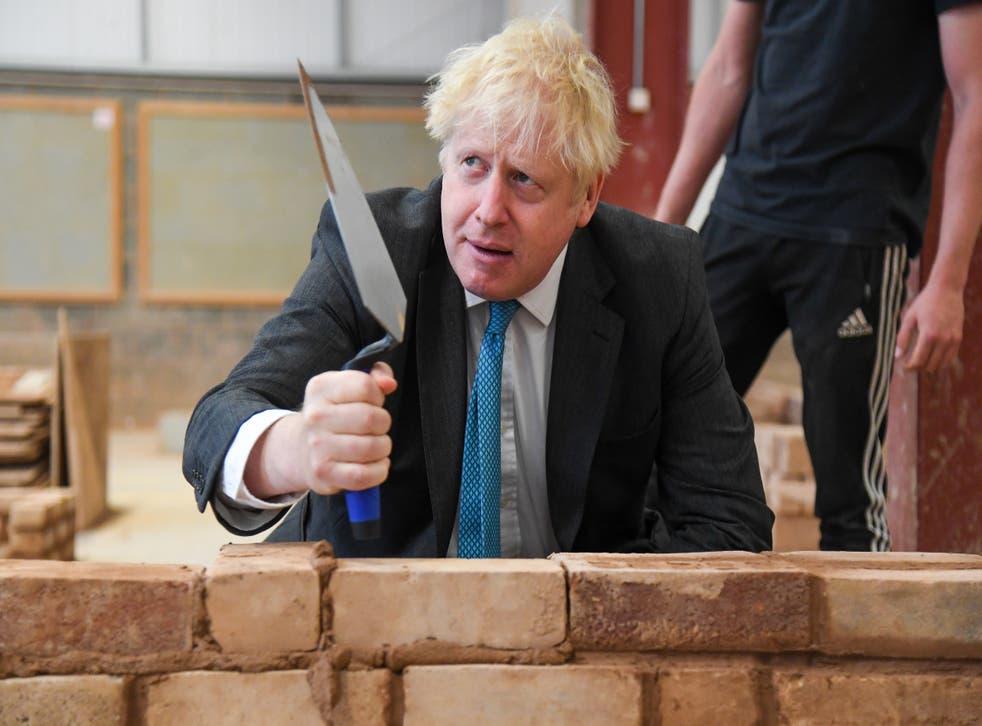 The rebellion by Conservative MPs against the draconian powers the government has taken on coronavirus represents a double danger for Boris Johnson. The prospect of a humiliating defeat over the Coronavirus Act 2020 is bad enough, though ministers will likely dangle enough concessions to defuse the revolt by MPs demanding the right to approve national restrictions in advance.
But the subtext is even worse. The frustration and in some cases anger towards the prime minister by Tory MPs is palpable, and will not be washed away by another last-minute compromise. Although the right-wing "economy first" brigade have joined the rebellion because they think Johnson's restrictions already go too far, so have leading figures on the Tory left like Damian Green and Bob Neill. A Tory leader can fight one faction or the other but fighting on both fronts spells real trouble.
Johnson's biggest worry should be that many backbenchers believe that, as one former cabinet minister told me, "he is not the leader we voted for". That explains their rather bizarre claims he has been "abducted and programmed" by Dr Strangelove or is a "king under the spell of his advisers" like King Théoden in The Lord of the Rings.
Last year, 160 Tory MPs backed Johnson in the party's leadership contest, as did 66 per cent of grassroots members in his run-off with Jeremy Hunt. It might seem disloyal, unfair and ungrateful to turn against him only nine months after he won a huge general election victory. But the political wheel turns ever faster and last December is a different age.
His MPs complain about Johnson's lack of grip and a strategy for tackling the pandemic. It was hardly a big surprise to learn that he didn't know his own rules, another unforced error that made the rebels' case with perfect timing ahead of today's Commons debate. Those who have sat at the cabinet table with him attest that the PM doesn't "do detail". As I reported this month, Whitehall officials were astonished to discover he did not even understand the withdrawal agreement with the EU he signed last year.
Perhaps a broad brush chairman of the board would have worked if Covid-19 hadn't happened and the big challenge was Johnson's ambitious "levelling up" agenda. He could have done the big picture and the optimism, leaving his ministers to fill in the detail.
But it is not working in the pandemic. Bluster is not enough to disguise the incompetence Keir Starmer is right to target. Many Tories think the crisis has exposed Johnson as unsuited for the job he has coveted all his life. Yes, this is unprecedented. But Johnson is in the hot seat at the wrong time. He looks like a man who would be happier rebelling against the rules he is now introducing, as he certainly would be doing if Theresa May or Hunt had introduced them. Or writing a libertarian newspaper column railing at the "nanny state" measures he must now persuade the country to swallow.  
They also grate because he aches to announce good news, something which normally comes with his job. His speech about skills on Tuesday looked like something stitched together quickly to show he is not merely a deliverer of doom, and more coronavirus restrictions. In the event, it didn't work, and was overshadowed by his own mistake about the rules when he answered questions afterwards. At least Johnson issued a rare apology as he scrambled to get his lines straight. But his allies seem unrepentant.
Alok Sharma, the business secretary, complained on BBC Radio 4 this morning about "gotcha!" questions and said ministers were not in a "quiz show". The prime minister sometimes looks as if he would rather be. If he is confused about the rules, how on earth can he expect the public to understand them, let alone stick to them? If people are looking for an excuse to ignore them, Johnson has handed them one on a silver platter.
With further restrictions inevitable, Downing Street urgently needs to find a way to communicate them in simple terms. The "rule of six" was designed to be straightforward, but the different rules in coronavirus hotspots have muddied the waters. These cover much bigger areas than Johnson envisaged when he spoke about a whack-a-mole strategy.
He is now playing whack-a-mole across the whole country; we are moving towards the national lockdown Johnson understandably vowed to avoid because of the severe economic impact.
The good news PM who has repeatedly raised hopes of a return to normality would love to announce something like a normal Christmas, perhaps through a temporary relaxation of the rules. As things stand, that looks increasingly unlikely.
Join our new commenting forum
Join thought-provoking conversations, follow other Independent readers and see their replies