BP's 'green' promises are anything but – their latest investments are a slap in the face for humanity and nature
Climate column: The company isn't fooling anyone with its pledge to invest in renewables – it's still committed to spending billions on fossil fuel energy operations over the coming half-decade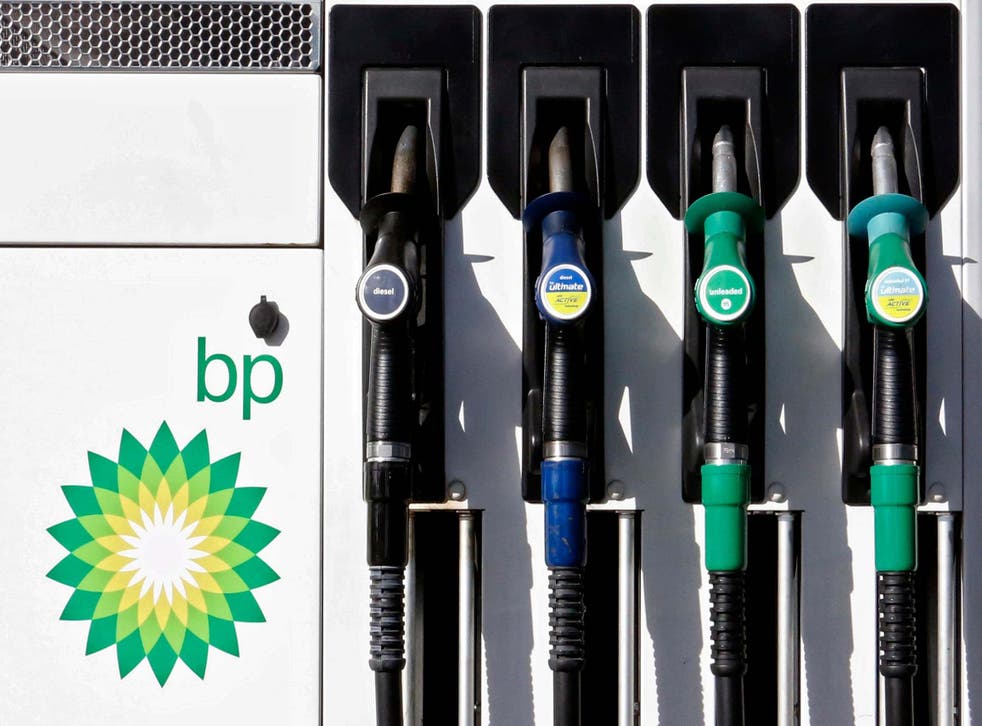 The climatically destructive brilliance of BP's PR strikes again! Last week it announced that it intends to move from being an International Oil Corporation (IOC) to a renewable energy-focused Integrated Energy Corporation (IEC), but, as I think you could argue, the reality is that it intends to invest billions in being an Instrument of Environmental Catastrophe over the coming decade.
Buried deep in the announcement was the detail that BP plans to invest up to a staggering $70bn (£53.2bn) in its fossil fuel and non-renewable energy operations over the coming half-decade.
Those of us who have been round long enough have seen BP do this before. With similar fanfare, in 2000, then BP chair John Browne announced that BP was no longer an oil corporation but was moving "Beyond Petroleum" to embrace renewable energy.
They invested millions in creating a new green sun-based logo, linking it with solar energy. This has remained its logo ever since, despite the promises of "Beyond Petroleum" seemingly having been long abandoned, as BP sold off the token renewable energy projects and refocused on being a fossil-fuel corporation.
So, what did last week's press release announce?
The first promise that caught the headlines was that "BP will not seek to explore in countries where it does not already have upstream activities". It seems to me that promising to not start investing in new fossil fuels in any additional countries is pretty meaningless given BP already operates in 70 countries worldwide.
The statement explicitly re-committed BP to its partnership with one of Russia's largest oil corporations, Rosneft, saying it is a "fundamental part of its portfolio". Rosneft is notorious for drilling in the pristine Arctic region.
BP itself was recently revealed to have conducted active, successful lobbying of the Trump administration to open up Alaska's nature reserves to oil drilling.
BP's press department did not answer our press query asking if the "promise" meant they would still drill in new countries where they only had downstream activities.
The second promise which excited some commentators was that BP would reduce its oil and gas production by 40 per cent by 2030. This sounded like BP would start closing down its oil and gas fields, which would be a hugely exciting step forward.
But that is not what is proposed. BP is merely planning to sell over $25bn (£19bn) of its less profitable oil and gas fields, to concentrate on its most profitable. It's possible that not a single ton of carbon will be saved, as these fields could be purchased and operated by other corporations.
The third headline was a repetition of the "Beyond Petroleum" promise to increase investments in renewables. Again, the devil was in the detail. They state that their total capital budget for next half-decade will be up to $80bn (£60.8bn). They gave no total figure for renewable investments, other than an aim to get to $3bn to $4bn (£2bn to £3bn) by 2025. This would (if delivered) mean just an estimated 13 per cent of planned capital investments could be in renewables.
They also promised that "resilient and focused hydrocarbons" will be one of its three core pillars and announced plans to build its customer natural gas portfolio "to complement" their renewable investments. Again, their press department did not answer our query if BP regarded high carbon natural gas as "cleaner energy".
In my view, these devastatingly destructive investments by BP are a suicide note to humanity and bode destruction for what is left of nature. I believe it is outrageous that such investments are even legal, in view of the depth of the climate and ecological emergencies.
Ireland has announced that it is to cease licencing any new oil and gas exploration. It is high time the UK and global governments stopped BP and other oil corporations doing likewise anywhere in the world.
And it is high time the Bank of England imposed a moratorium on loans by the UK's financial institutions for any new fossil-fuel investments to BP or any such corporation, due to the damage they are doing to the Paris Climate Agreement, which the UK is a signatory to.
This media blitz by BP's new CEO Bernard Looney however does, from what I've seen, positively reflect the stages of grief over the death of their moral authority in profiting from a fossil fuelled economy.
Having giving up on publicly fighting and mocking the climate protection movement, they appear to be at the negotiating stage. The corporation needs to be a lot more honest with itself and the public before we believe it has arrived at the acceptance stage. A simple first gesture would be to divest from the fossil fuel lobbying it funds globally.
To achieve the net zero economy that the climate science dictates is needed within five years, I believe that BP needs to announce it is immediately halting all drilling for new fossil fuels anywhere and not just those countries where it has no operations to date and ensure all new energy investments are in energy efficiency and renewables.
What they really need 20 years after they first promised to go "Beyond Petroleum" is to actually do it. Until that happens I believe BP will remain an Instrument of Environmental Catastrophe. What a shame when they could be a powerful part of the solution.
Donnachadh McCarthy is an environmental auditor, campaigner and is the author of 'The Prostitute State – How Britain's Democracy was Hijacked
Register for free to continue reading
Registration is a free and easy way to support our truly independent journalism
By registering, you will also enjoy limited access to Premium articles, exclusive newsletters, commenting, and virtual events with our leading journalists
Already have an account? sign in
Register for free to continue reading
Registration is a free and easy way to support our truly independent journalism
By registering, you will also enjoy limited access to Premium articles, exclusive newsletters, commenting, and virtual events with our leading journalists
Already have an account? sign in
Join our new commenting forum
Join thought-provoking conversations, follow other Independent readers and see their replies