I used to be against Scottish independence – but after Brexit, I think it's the only hope for young people like me in the UK
I campaigned for Scotland to stay in the UK and proudly ticked the 'No' box with a Union Jack wrapped around me. But now it's clear that the only hope for millennials is to let a socially liberal utopia north of Hadrian's Wall to develop freely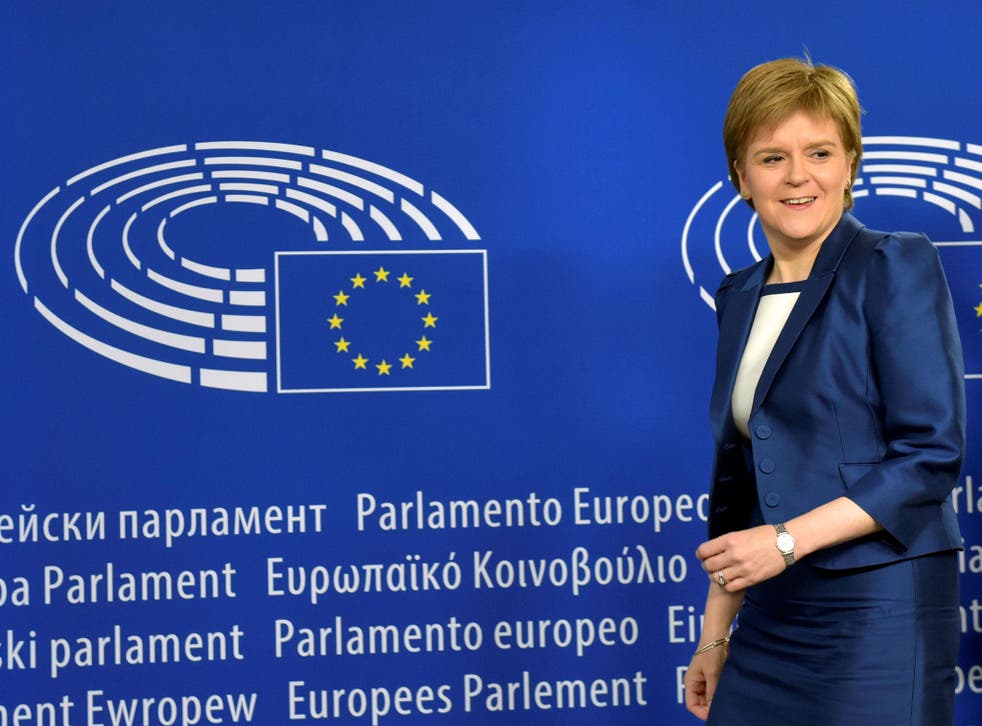 The day was September 14th 2014 and there I was, a newly settled English student in Edinburgh, awaiting the results of a critical historic referendum. I can still distinctly recall my UK fervour at the time.
Back in 2014, I was adamant that there was no need to bring a successful 300-year union to an end. After all, as a union, we defeated fascism together, developed an effective welfare state and, of course, produced a Wimbledon winner. Anybody who called to break apart our union both confused and angered me. Nicola Sturgeon to me represented divisiveness and the very worst form of demagoguery. Proudly, on the day of the vote, I put a cross in the 'No' box while draped in a Union Jack flag.
Fast forward to 2016 and Nicola Sturgeon is once again calling for independence. At an SNP conference in Glasgow, Sturgeon announced that an Independence Referendum Bill would be published for next week. Defending the decision to call for a second referendum, she said: "I am determined that Scotland will have the ability to reconsider the question of independence and to do so before the UK leaves the EU – if that is necessary to protect our country's interests."
This time around, I'll be on Team Independence.
Nicola Sturgeon: 'Hard Brexit' could mean another Scottish referendum
The current state of British politics is shameful. Brexit has led to a 47 per cent rise in homophobic attacks, racist hate crimes have risen by 42 per cent, and, as a nation, we are woefully divided. On top of this, the Labour Party is in a state of disrepair so dire that it may never recover and the Lib Dems are still wallowing in their insignificance. Meanwhile, the right are storming ahead with their conservative agendas and my generation, a deeply pessimistic and disenchanted group of people, have been left behind feeling neglected, disconnected and hopeless. Under Theresa May's government, the prospects for young people seem very bleak indeed.
What experts have said about Brexit

Show all 11
If Scotland was to go independent, however, we'd have a socially liberal utopia just north of Hadrian's Wall to escape to. It is well reported that Scotland is generally more liberal than the rest of the UK – and I've witnessed that anecdotally. Compared to my encounters in England, I've always witnessed a far more outwardly respectful attitude towards minority groups, such as immigrants, the poor, the LGBTQ+ community and others in Scotland. The warmth and open-mindedness of the Scots has never failed to amaze me.
Statistically, too, Scotland seems to be a driving force for liberalism. To cite some examples, it tops the leagues in Europe when it comes to gay rights and when it comes to the environment and immigration issues, there's a clear divide in ideas with England.
My generation – the so-called millennials – are supportive of the European Union, about as socially liberal as people can get and are deeply concerned by issues such as a shrinking NHS, rising unemployment and the worrying level of wealth inequality. We are at odds with the majority of the United Kingdom and an independent Scotland would give us an opportunity to heal the sores of a divided society and create a new society which would be kinder and more in tune with our ideals.
While initially I was fighting against unnecessary division, I now feel that in a society as divided as it currently is, the only way forward is to distance ourselves from the hate and the anger. Post-Brexit, and with an independent Scotland, young people can work towards building something which works much better for all of us.
Join our new commenting forum
Join thought-provoking conversations, follow other Independent readers and see their replies