Why business leaders who backed remain still don't want a second Brexit referendum
We're already suffering from the fallout of a slump in the pound, spiking inflation, sluggish investment and bruised consumer sentiment. The damage, so to speak, is already being done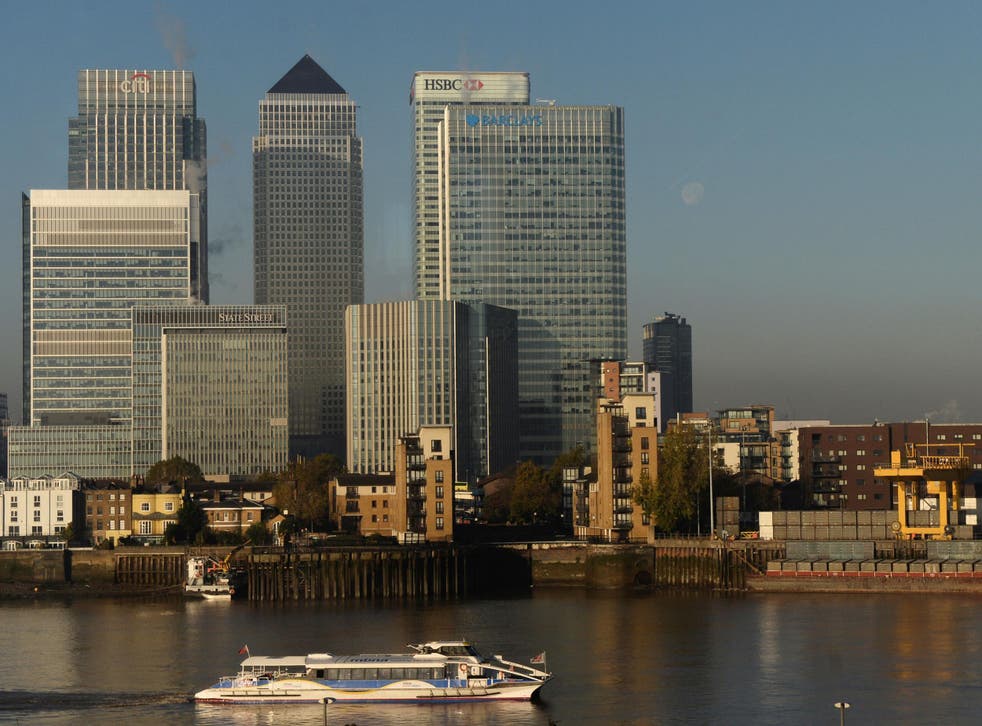 The majority of UK companies, lobby groups and trade associations made no secret of their views on Brexit back in June 2016, and though their opinions might have become more nuanced as stop-start negotiations have dawdled along, I've yet to come across a single entity that's had a complete change of heart.
Having come to terms with the fact that the UK is hurtling towards a departure from the EU, most are trying to make the best of what they deem to be a less-than-ideal situation. Freaked by the prospect of prohibitive border taxes and levies, they're aggressively pushing the Government to prioritise trade agreements.
Conscious that staffing shortages are a real risk, scores are relentless in their calls to ensure that Europeans will be able to keep working in the UK for years to come after Brexit. In the banking sector, costly and onerous contingency plans around passporting rights are teetering on the brink of execution.
Theresa May says UK trade deals could be signed during Brexit process
But despite a majority still hopelessly describing themselves as staunch Remainers, it's hard to cajole Britain's biggest business organisations into admitting that they want another referendum altogether.
Granted, that's partially down to the fact that UK corporates traditionally tend not to want to voluntarily mix business and politics. But there's another crucial reason too.
Businesses have always hated uncertainty. The prospect of yet another vote – and the bureaucratic prelude it would no doubt entail – would spell exactly that. It would mean ripping the plaster off slowly. And while a different outcome to what we witnessed back in June 2016 is of course possible, it's far from a guarantee.
Although companies have not gone as far as to tell me so outright, it's clear that many are of the opinion that we're too far along the Brexit track to reverse course completely now. We've been shaken up too much.
We're already suffering from the fallout of a slump in the pound, spiking inflation, sluggish investment and bruised consumer sentiment. The damage, so to speak, is already being done.
Of course there are exceptions, but the message I'm getting from companies and trade groups is that they just want Westminster to "get on with it".
"A swift start to trade talks is vital to shore up business confidence and boost investment intentions," Adam Marshall, director general of the British Chambers of Commerce, said.
He told me that business communities across the UK "want clear answers on what leaving the EU will mean for regulation, standards, tariffs and taxes". And he added that they "expect – and deserve – a swift and efficient response from the UK Government and the European Commission."
Marshall said that the onus is now on the negotiators to bring "an end to uncertainty and a clear path to a new trading relationship".
No, most businesses still can't get behind Brexit as a sensible prospect for the UK in the years to come. And perhaps they never will. But the nation spoke back in June 2016. Stalling now with yet another referendum would only prolong a very painful process.
Register for free to continue reading
Registration is a free and easy way to support our truly independent journalism
By registering, you will also enjoy limited access to Premium articles, exclusive newsletters, commenting, and virtual events with our leading journalists
Already have an account? sign in
Register for free to continue reading
Registration is a free and easy way to support our truly independent journalism
By registering, you will also enjoy limited access to Premium articles, exclusive newsletters, commenting, and virtual events with our leading journalists
Already have an account? sign in
Join our new commenting forum
Join thought-provoking conversations, follow other Independent readers and see their replies