If you think we need to 'take back control' of our borders, you don't understand what that actually means
The fact is that we do already control our borders: we monitor our sea crossings, airports, the Channel Tunnel and that we impose passport controls on arrivals from every other country (except Ireland)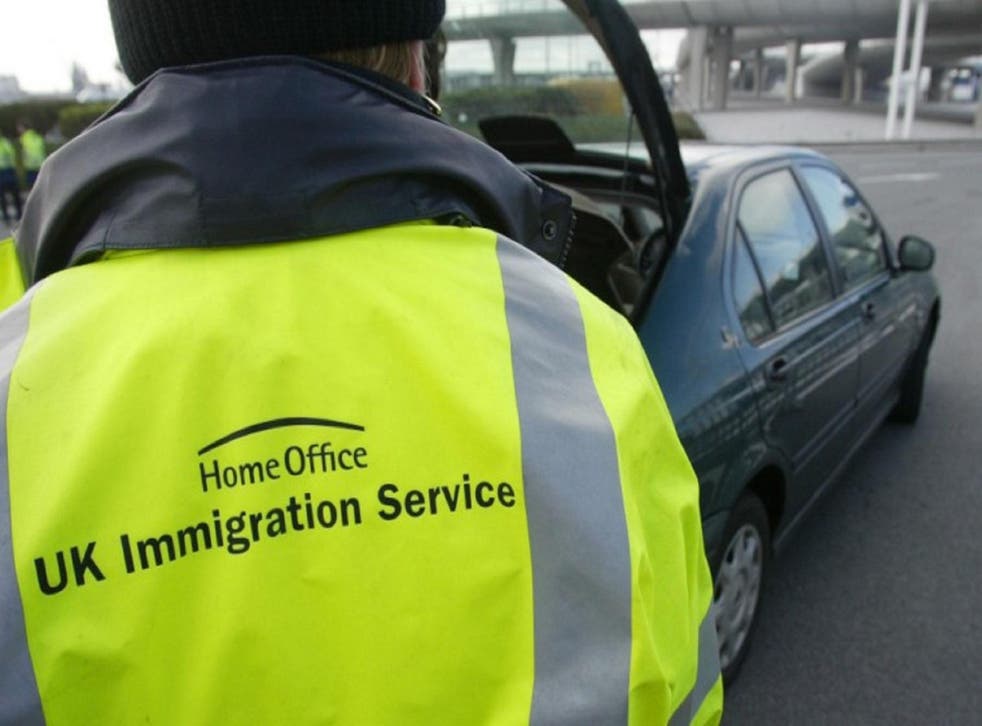 "Take back control of our borders". It was one of the most memorable and potent slogans in the European Union referendum campaign for the Leave side.
And it continues to be brandished today by Brexiteers who insist that the red lines for any Brexit deal negotiated by Theresa May's Government must be that Britain seizes back full power over our "money, laws and borders".
But what does "take back control of our borders" actually mean? In policy terms, it's been universally interpreted as ending the application of EU freedom of movement rules in Britain.

But it this what most Leave voters understood by it? Or what most people in Britain think of when it comes to the phrase? There are grounds for some scepticism.
Given the frequency with which the rabidly pro-Brexit tabloid newspapers highlight migrants attempting to smuggle themselves into Britain, it seems many of their readers are being encouraged to believe that, thanks to the EU, we cannot prevent anyone who turns up at our borders from Europe entering the UK.
Philip Hammond announces UK to leave the Single Market
"We're from Europe," blared a Daily Mail front page during the referendum campaign showing Iraqi refugees in the back of a lorry in London. Which was mendacious propaganda, since there is nothing in the EU freedom of movement rules that has anything to do with the rights of non-Europeans such as these to enter Britain.

Given the frequency with which these same right-wing media organs conflate asylum seeking with general economic immigration it would appear that they wish taking control of our borders to be read as keeping out any and all foreigners.

"Breaking point," screamed that infamous Ukip referendum campaign poster, showing a line of Syrian refugees. Again, EU freedom of movement has nothing to do with the UK or EU policy on admitting external refugees.
There are more subtle confusions. Freedom of movement is sometimes, erroneously, cited in relation to terrorists crossing EU borders without checks. And on the Remain side, many seem to believe the UK leaving the customs union will inevitably result in passport controls for residents on either side of the Irish border.

The fact is that we do already control our borders, in that we monitor our sea crossings, airports, the Channel Tunnel and that we impose passport controls on arrivals from every other country (except Ireland).

Freedom of movement is a specific right for EU passport holders to move around the bloc to take up work in any country. And there are actually limits on it. People can be refused admittance on security grounds. They can also legally be required to leave after three months if they do not have a job or fulfill other conditions such as being able to support themselves financially.
Yet with the exception of homeless EU migrants, these control powers have never been exercised by the Home Office, even when Theresa May was in charge of it. And that's because the Home Office (unlike, for instance, Belgium) failed to invest in an EU migrant worker registration system.
The Schengen Agreement allows passport-free travel within certain EU countries. But the UK is not in Schengen. Yet we do have an Anglo-Irish free travel agreement, known as the Common Travel Area, dating back to 1923, which allows passport-free travel. And there is no obvious reason why we should not be able to recreate that after leaving the EU. The specific dangers over the Northern-Southern Irish border relates to the reality of new customs checks on goods if we leave the EU customs union, not impediments to personal travel.

If we wanted, we could even have a visa-free Anglo-EU free travel agreement after Brexit, enabling tourists to continue travelling to Europe in precisely the same way as they do today. Indeed, given we have such agreements with the US and Australia it would be remarkable if we didn't do so with our closest neighbours. The specific issue with Europe is that, if we are not willing to accept free movement of workers, we could not be a member of the single market, which has done so much to integrate our economy with that of the continent.

A nation is, as historians and psychologists say, an "imagined community". But the sense of a nation's very borders being under threat, or unguarded, provokes a powerful psychological response. The "liberal leavers" on the Brexit side, including Boris Johnson, style themselves as tolerant internationalists. But the truth is they exploited, and continue to exploit, powerful reactionary and fearful tendencies. It's the same psychological response that Donald Trump successfully tapped into with his promise to build a wall on the Mexican border and his Muslim travel ban.

The Brexit economic stakes are high indeed. Leaving the single market and the customs union will impose a severe economic toll on British living standards in the years ahead. What a disgrace it would be if we were bundled down this road thanks to a basic misunderstanding about the meaning of the words "border control".
Register for free to continue reading
Registration is a free and easy way to support our truly independent journalism
By registering, you will also enjoy limited access to Premium articles, exclusive newsletters, commenting, and virtual events with our leading journalists
Already have an account? sign in
Join our new commenting forum
Join thought-provoking conversations, follow other Independent readers and see their replies