It is farcical how little time businesses now have to adapt to a Brexit deal still short on detail
Those affected most in business are going to have to pull out the stops like never before to be ready in time for the full-scale of the changes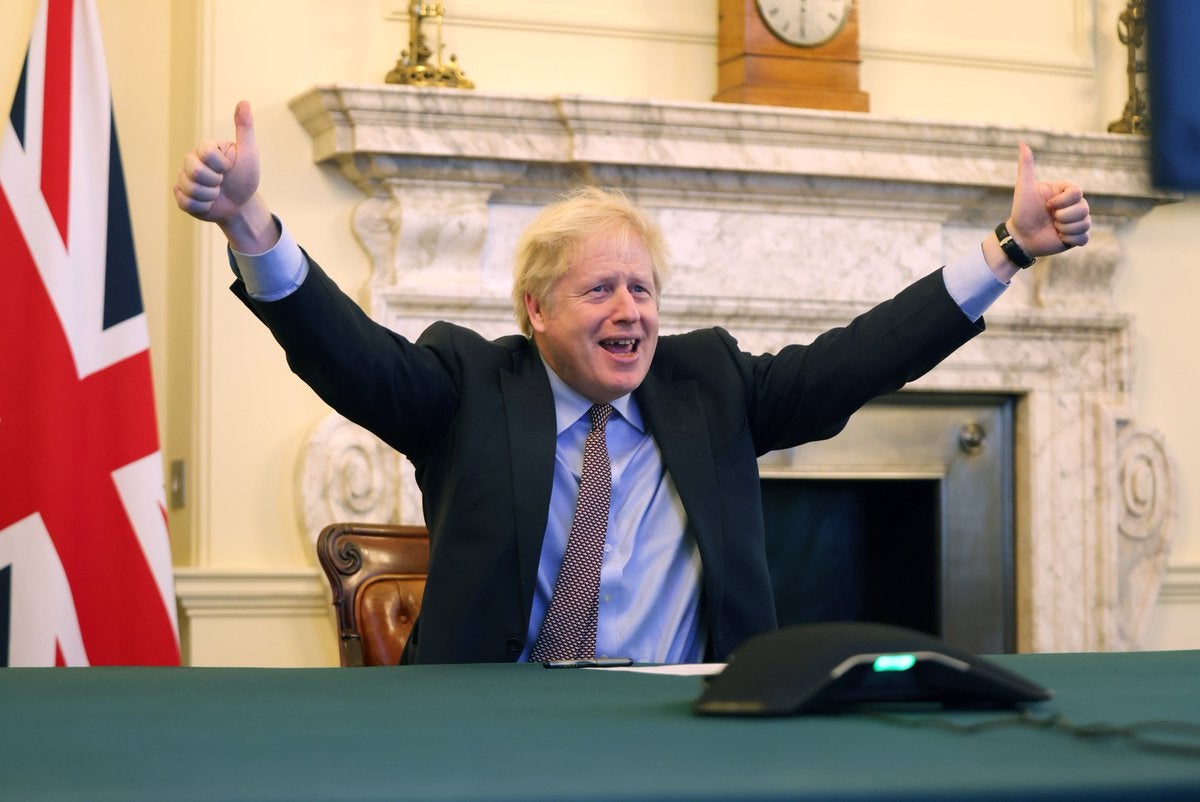 Wide but not deep. That's probably as far as a pithy summary of the deal between the UK and EU can go, without seeing the actual text and details. And unless that detail ends up containing transition by stealth, it would seem those affected most in business are going to have to pull out the stops like never before to be ready in time for the full-scale of the changes.
If the broad summaries of the outlines of the agreement are anything to go by, the sectors and areas covered by the deal are impressive, but the coverage therein appears to remain shallow. It is, of course, one thing to say services, aviation and transport are included, but quite another to claim they are significant in substance. This is particularly true for businesses, as the end users of the deal who need to weigh up how and what they can rely on to carry on trading as before. To judge this conclusively, we need to wait for the text.  
Companies and directors have already proved themselves resilient and ready to adapt in the face of adversity, but the time left for them to respond to all the detail that is still missing seems farcical. Fishing is about the only clear constituency given a transition to adjust, likely due to the sensitivity of the EU having its access reduced to the UK's waters. While it is not a reliable basis on which to plan, businesses will be hoping the forthcoming detail contains some measures to soften and stagger the stacks of new paperwork, checks and controls coming.
Perhaps what is most striking of all about this deal and the path to it, is how little institutional memory there seems to be about what went before it. Trade continuity, indeed trade and continuity writ large, never felt particularly high up the totem pole for either side once the starting markers had been laid down. Both the UK and EU made clear their priorities lay in the sovereignty of their respective legal orders. The summaries of the deal seem to confirm the extent of that.
Given how negotiations have unfolded, with more than a touch of rancour and acrimony at times, it is no mean feat that tariffs were avoided. We should remember how far most trade deals tend to go even in this space. Both sides arguably locked themselves into the strictures of a "Canada style FTA [free trade agreement]", with the UK repeating it ad nauseam and the commission only too happy to point to its place on the infamous Barnier staircase. Yet going by that CETA (Comprehensive and Economic Trade Agreement) deal, significant and sensitive tariffs remained, even if only accounting for a small fraction of the overall total.  
Ironically, it may be that the UK's insistence on not allowing any extra time to negotiate – never mind implement – a deal is why tariffs were ultimately avoided. Earlier in the year, there were signals the EU's unyielding position on state aid and the level playing field meant the government might be ready to accept some tariffs rather than compromise.  
Beyond the symbolism of such an outcome, this would have wreaked further havoc with companies' trade management systems and significantly complicated the operation of the Northern Ireland protocol. And it is worth noting that avoiding tariffs has constantly topped the scales of what IoD (Institute of Directors) members wanted to see out of the negotiations, albeit followed closely by minimising non-tariff barriers to trade and maintaining ease of movement for people.  
Yet it is also a reflection of the continual shifts in the UK's approach to what a successful outcome looked like over the past four years that there is such relief at a deal which mainly keeps tariffs and quotas at zero. Whenever it is put to me that businesses have had four years to get ready, my response is usually to ask "for what exactly"? For three out of the four, frictionless trade in goods at least was the clear stated ambition. Over the past 12 months, firms have been subsequently asked to prepare not only for unclear changes to external but also internal trade as a consequence of the Northern Ireland protocol agreed last year, albeit with huge gaps only filled this month.  
So here we are, with barely a week for businesses to digest and respond to detail that is still not fully in front of them yet. Expecting this is akin to asking a boxer to fight with one hand tied behind their back. But there is still light at the end of the tunnel – namely that this is a baseline agreement and framework for new cooperation to build upon going forward. The only way is up – and it is in this spirit the UK and EU need to take the next steps together.
Further support is needed for those affected on both sides, but with Brexit soon to be in our rear view mirror, it's time to prove again that we have more in common than what divides us.  
Allie Renison (@AllieRenison) is senior policy adviser at the Institute of Directors
Join our commenting forum
Join thought-provoking conversations, follow other Independent readers and see their replies